"Samsung showed the Infinity U, Infinity V, Infinity O, and New Infinity display designs at its 2018 Developer Conference"
While the Infinity Flex display for foldable phones was the centrepiece of Samsung's Developer Conference 2018 keynote, but that's not all the company showcased at the event. Samsung also gave us a glimpse at other display notch styles the company has under development, with four versions getting some screen time at the keynote. We may be able to see some of these notch designs in smartphones over the next year.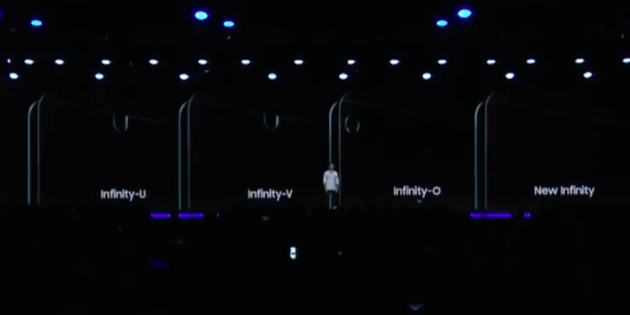 Starting off with the Infinity U display panel, it has a more pronounced curve than the one we have seen on waterdrop or Halo notch designs. It is similar to the curve that was seen on the Asus Zenfone 6 series prototype that was recently leaked. Next is the Infinity V display notch, which has a more angular design at the bottom of the notch but is similar in size and shape as the Infinity U design.
Next up is the Infinity O design that has a small cutout for the front camera. This cutout is placed on the left side of the display instead of the centre that is more common of display notches seen nowadays. Last is the New Infinity design that shows no cutout for the notch, meaning the front camera and other sensors will be placed around the display panel.
The fifth display design that Samsung showed was, of course, the foldable panel. Of course, this makes it clear that Samsung will not be adopting the wide notch that iPhone X-series models bear. Display notches are essential, at the moment at least, to house the camera and sensors while still keeping the screen tall.