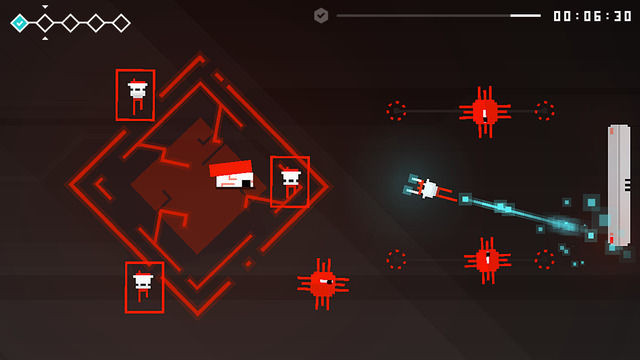 The past couple of weeks have been full of action for Apple fans, with the iPhone 6s and 6s Plus going on sale in select markets, as well as iOS 9 rolling out to compatible devices across the world. Alongside, hundreds of iOS apps have received major updates with support for iOS 9. In the meantime, we've scoured the App Store to bring you the best new apps launched in the past week.
Apps
While there are plenty of GIF-making apps available on the App Store, GIFO takes things one step further with the ability to create animated GIF collages. You'll be able to create four GIFs using your iPhone or iPad's front or rear camera. You can then add speed-up or slo-mo effects, apply filters, frames and text, and then save your GIF to the camera roll. The app also lets you copy and paste to other apps directly if you prefer.
Google Keep (Free)
Keep, Google's popular note-taking app, has finally been launched for iOS users. The app lets you create, edit, share and collaborate notes from any compatible device. You can add lists, photos and audio, and organise notes with labels and colours. You can set location- or time-based reminders, and even share shopping lists with your family that are ticked off in real time. The app can also automatically transcribe voice memos.
Instant is a life-logging app for your iPhone that shows you various stats including device usage, fitness activity, places and travel. The app automatically tracks how long you spend using your iPhone and how many times you checked it, how much you run, walk and travel, and the time you spend at places. All this data is displayed on a dashboard-like interface. If you think you're spending too much time on your phone, the app lets you set reminders according to daily device limit usage.
Games
Land Sliders (Free)
In this adorable arcade game, you'll have to help 50 characters collect all their favourite items to get the highest score. The game offers two control schemes – either letting you swipe the entire world around the character, or letting you swipe your character around the world. You'll have to collect your character's favourite items, while avoiding obstacles like bears, dinosaurs, pits and more. There are also a bunch of mini quests on offer, such as collecting large amounts of a particular item or avoiding a charging bull. While you start out with one character, you'll be able to unlock all 50 along the way.
The evil Nanobyte virus has rendered all gaming hardware useless, and your task is to save the HoPiKo brothers to ensure gaming is restored to mankind. You'll need to cheat death by jumping from one platform to another, carefully timing each move to avoid dangerous obstacles. The game features 100's of levels, with each level featuring a five-stage mini-run. The twitch-based gameplay requires you to achieve time-based scores and collect retro gaming consoles to unlock bonus runs.
Magic Flute by Mozart (Rs 120)
Magic Flute by Mozart is a beautiful platform puzzler that combines the music of Mozart with Japanese stage director Amon Miyamoto's The Magic Flute opera. You'll start the game playing Prince Tamino, who must build a path, avoiding traps, serpents and earthquakes by moving blocks. The game features 32 levels, three playable characters, gorgeous cutscenes and multiple methods of level completion.
Tile Rider (Rs 250)
Tile Rider is action-puzzle game where you'll get to control a small car that's equipped with a weapon and a magnet gadget that can move objects. You'll have to navigate a world made of tiles that's filled with friends, enemies and obstacles. While the gameplay primarily relies on logic to solve puzzles, you'll occasionally have to battle enemies as well. There are a total of 35 story-driven levels to complete.
App of the Week
Doodle Jump SpongeBob SquarePants (Free)
This week's App Store freebie is the popular mashup of Doodle Jump and SpongeBob. The game features the classic Doodle Jump gameplay, but adds four iconic undersea worlds, familiar characters like Patrick and Sandy, infamous villains like Man Ray and Dirty Bubble, five endless modes, as well as all-new power ups.
Other notable new games to check out include Bridge Constructor Stunts, FIFA 16 Ultimate Team and SPL-T.