"Apart from reading, Google Assistant can also reply to texts received via third-party messaging apps"
Google is silently rolling out a new and useful feature to its trusted Assistant. The smart assistant can now read and reply to messages from third-party apps. Previously, Google Assistant would only read and let you reply to SMS messages and texts received via the Hangouts app. Now, the Google Assistant can also read and reply to messages from apps such as WhatsApp, Slack, Telegram, and others. These changes have only started to appear in the last few days and works across a couple of languages.
The ability to read SMS messages has always been there, but now, the assistant can do a lot more and not miss out on those other important notifications. Also, not many people use SMS anymore. Most smartphone users have made the switch to other apps such as WhatsApp, Telegram, Slack, etc. Assistant will now read the messages out loud, and then you can reply to the message via voice.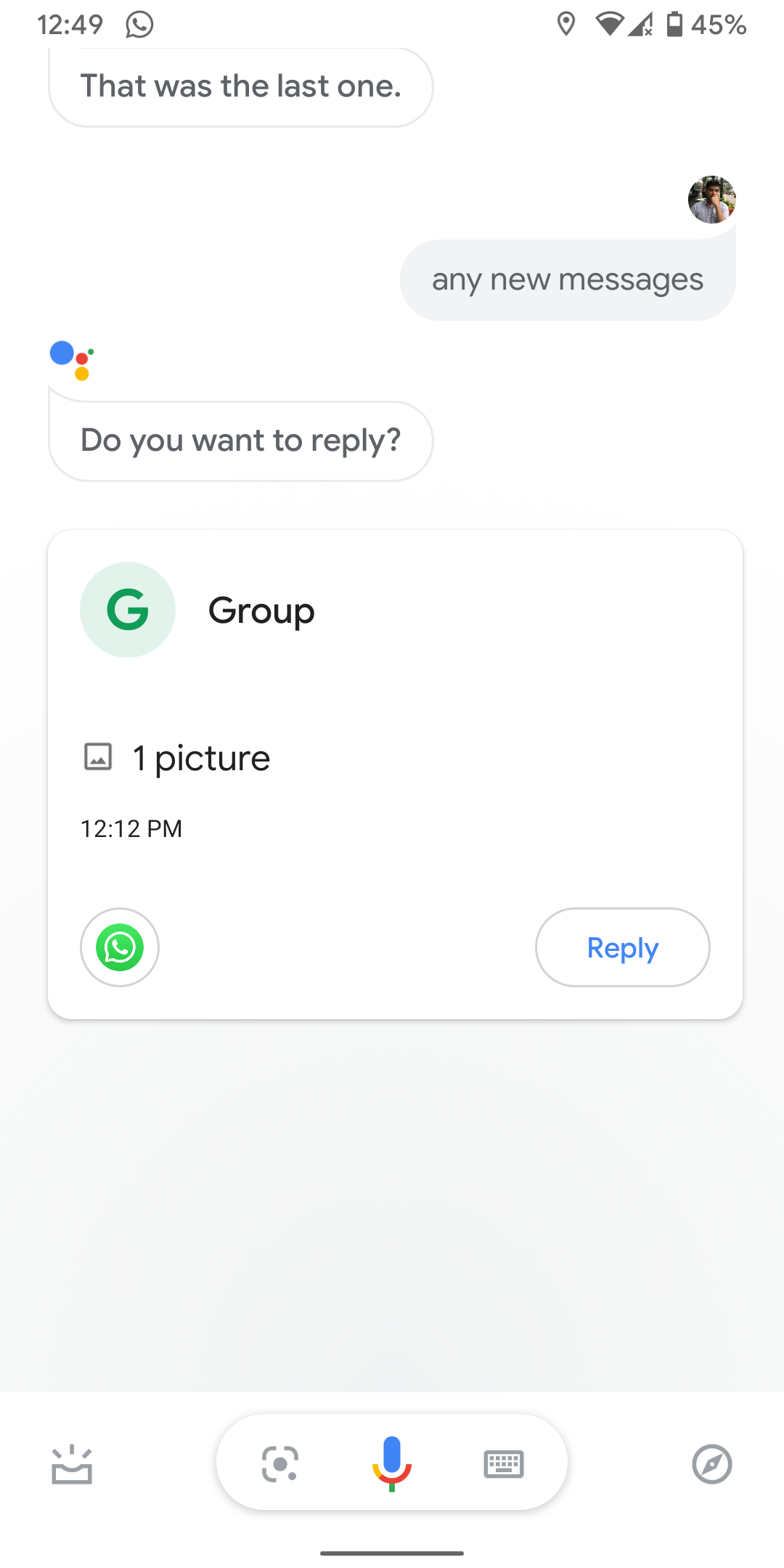 If the message contains just an attachment such as a photo, audio file, video, or a file, then the Assistant will say that the message only contains a file and will not open the photo, video, or audio file. To make the assistant read a WhatsApp or Slack message, simply say 'read my messages'. It will then read out all the available messages from the corresponding service. You can then send a reply via voice or by typing it out. Once you're done, the message will be immediately sent.
The Google Assistant will read the latest messages first and will go through all the messages. If you haven't enabled the reply feature, then Google will ask you permission to read and reply to messages. After you've given the permission, you can start using the feature. It is especially useful when you're driving or can't touch the phone. The feature also works with a few other languages. We're not sure if this is a server side update or if you have to install the latest Google update to try it out.