"Google has patented a new bezel-free phone with front-firing speakers"
Just yesterday, we reported Google's patent about an all-screen, bezel-free smartphone. Now, we've found yet another patent from the Mountain View tech giant, which shows yet another full-screen smartphone, just like the recent trademark, but with a different design. The new patent shows off a Google phone without any bezels as well as a notch above the screen, which notably, is only present on the Google Pixel 3 XL.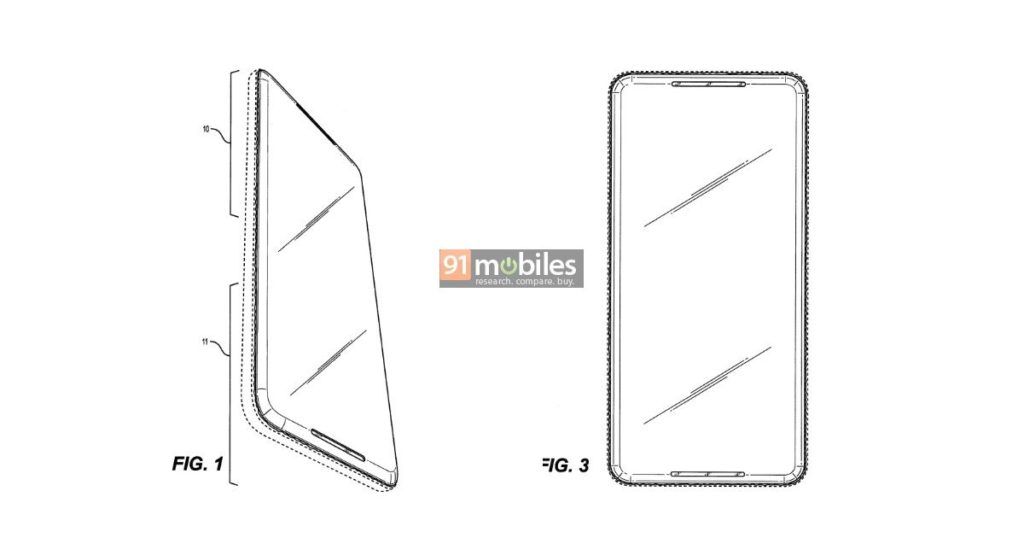 The latest Google phone patent was discovered on the World Intellectual Property Organisation's website. The trademark shows a device without virtually non-existent bezels on the sides as well as top and bottom. However, unlike the earlier patent, the new filing shows a handset with two speakers, which are located at the top and bottom bezel. It's interesting that Google is continuing with its idea of offering stereo speakers, which has been a common factor in all the Pixel smartphones released till now. Just like the recent Google phone patent, the latest one doesn't show where the selfie camera will be located. While it's not clear from the images, this patent is possibly hinting towards sliding selfie camera mechanism, just like the Xiaomi Mi Mix 3 (first impressions) and Honor Magic 2 (review) flagships.
Unfortunately, the new Google patent doesn't show the rear of the smartphone. Notably, the brand applied for the patent in September 2017, and it was registered just a few days back. At this moment, it is hard to say if the company will be utilising this smartphone design for the next-gen Pixel phones. However, it's quite possible that the phone maker could join the club of bezel-free, notch-free smartphone manufacturers with the next-gen Pixels, and this could be the possible design of the Pixel 4 handsets. That only time will tell, but it's evident that Google is experimenting with various designs.