"Realme will launch a new series of smartphones in India, dubbed Narzo, to target the Indian youth"
Earlier today, Realme teased the arrival of a new product dubbed Narzo. Ever since the company posted a tweet on its official Twitter handle about this, it had the fans guessing as to what Narzo could be. Well, in case you are confused too, you need not worry, as we have got you covered. 91mobiles has learned from industry sources that Realme Narzo is, in fact, a new smartphone series – similar to Pro, X, U, and C series – that the brand is going to launch pretty soon in India. The company aims to take on the likes of rival brands like POCO and Redmi with Narzo. We have also received a promotional poster for the device.
Follow us on WhatsApp, Click to Join
Realme Narzo promotional poster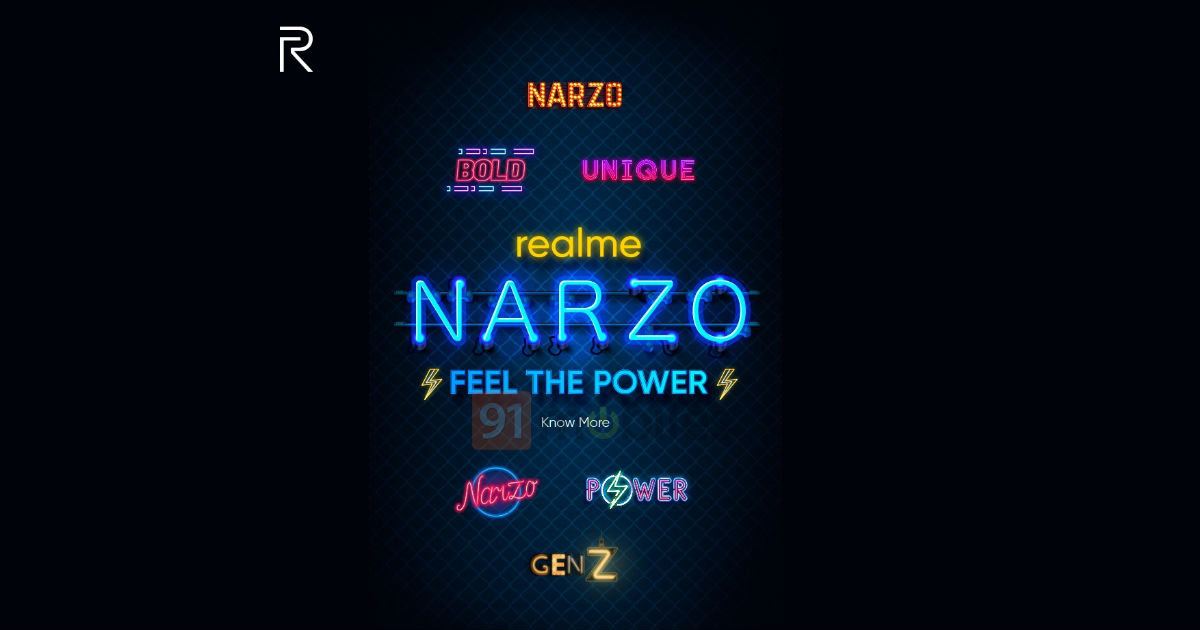 The Realme Narzo smartphone series will likely target the Indian youth, which can be inferred from the funky and flashy lights that are used in the promotional poster. Moreover, the poster consists of words like "Gen Z", which further points to the youth-centric nature of the brand.
As far as the moniker of the device is concerned, we are not really sure about that as of now, but our source has mentioned that the brand could be launching two variants of the first Narzo-branded device.
For now, this is pretty much all we know about Realme Narzo, but we will keep you posted on the same if we receive any more intel.