"The Xperia Z3 may just be an iterative upgrade, but manages to create its own unique identity"
Anyone who follows the smartphone industry knows that six months is a lifetime in this world. The Indian smartphone arena has turned on its head in that same period, but the action has mostly been in the budget performance space. The super premium bracket sticks to its comparatively slower pace, with brands popping out major flagships mostly on an annual basis. Except for Sony. The Japanese major has been following a six-monthly cycle for its flagship offerings, and it just seems like yesterday when we reviewed the Xperia Z2 – a loaded device that we called a great all-rounder, but one that was a tad low on excitement. Looking back at it now, we didn't really have a very strong reason to say so, except that it just failed to titillate us when it came to parameters like design and the camera prowess.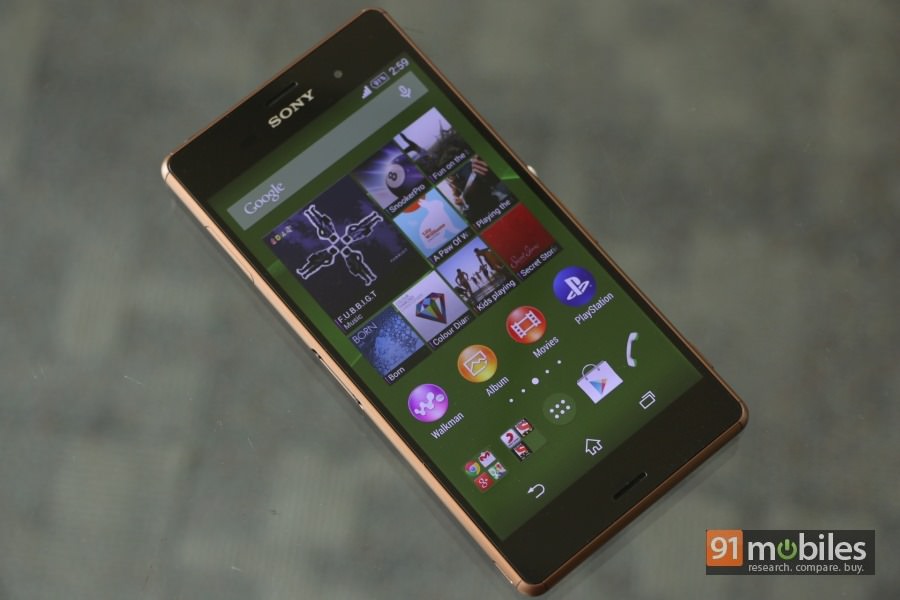 Fast forward to six months later, and we have its successor sitting on our desk… a device, that frankly, just seems like a small upgrade. As far as we're concerned, the Sony Xperia Z3 has a lot riding on its shoulders. Not only does it need to obliterate the quibbles we had with its predecessor, but also manage to stand out as a smartphone versatile enough to be a worthy premium option. With all that forming the not-so ideal background to start a review, we set out to gauge its mettle.
Specs at a glance
5.2-inch, 1,920 x 1,080 pixel IPS display (424ppi)
2.5GHz quad-core Qualcomm Snapdragon 801 processor
3GB RAM
20.7-megapixel primary camera, 2.2MP front
16GB storage (expandable by another 128GB)
USB OTG, 3G, dual-band Wi-Fi 802.11 a/b/g/n/ac, Bluetooth 4.0, A-GPS, Wi-Fi Direct, Wi-Fi Hotspot, DLNA, NFC, USB 2.0, TV-out via MHL
Android KitKat 4.4.4
3,100mAh battery
FM Radio
Tiny design changes make a huge impact


We have a love and hate relationship with Sony's OmniBalance design. On one hand, Sony has managed to make it a distinct identity for most of its smartphones, but in the process, it's become quite monotonous too, blurring out the lines across different devices. It doesn't help that the design is also quite blocky, and makes the handsets a tad uncomfortable to hold. All that stops with the Xperia Z3. Make no mistake… the Z3 still sports the same OmniBalance design, but Sony's engineers deserve kudos for the way they've managed to change it drastically without disturbing the balance (pun intended).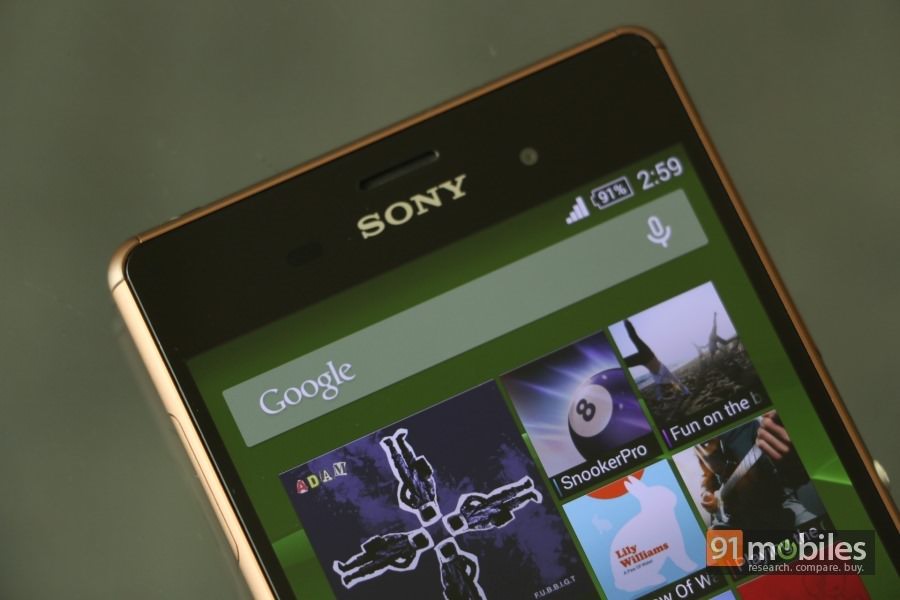 A few subtle modifications here and there, and the Z3 manages to stand out with a distinct identity of its own, also looking different from its predecessor in the process – a vital aspect for any new flagship if you ask us. We'll be frank here – the distinctive copper hue of our review unit may have something to do with the way we feel about it, but still, the new design seems way better than before.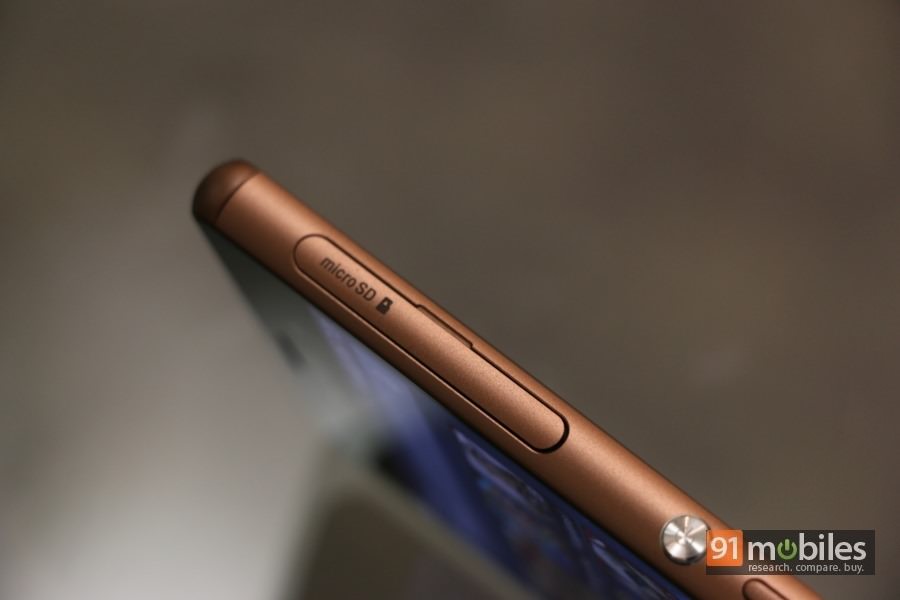 Sporting rounded, curvy spines that are quite comfy to hold… and slim bezels that keep the device from being unwieldy, the Xperia Z3 is a stunner in a subtle, non-flashy way. The design changes are strong enough to attract second looks, and for many… that just might be what they were waiting for. However, there's a downside to those rounded sides as well, since the Z3 is prone to slippage. Just like the Xperia Z2 before it and other high-end smartphones from the brand, the Z3 is waterproof too, conforming to IP65/68 norms for imperviousness to dust and water. That makes it capable of withstanding low pressure water jets and surviving submersion in a depth of 1.5m for up to 30 minutes. Now we may have started to take this feature almost for granted, coming from Sony… but there's no doubt regarding its usefulness. You may or may not want to take it in the shower or the bathtub with you, but it's such a boon when it comes to peace of mind – that unexpected drizzle or beer spill could happen anytime. To add to that, the four corners of the Z3 are fashioned out of an impact-resistant material, and while we didn't test out its efficacy for ourselves, should protect the handset from damage if it were to fall on one of its edges.
Coming to the specifics, there are no hardware keys to be found on the fascia like before, and apart from the screen, you get Sony branding, the front camera, notification LED, and the usual sensors up top. The earpiece doubles up as the speaker, and there's one placed below the screen too. Now HTC's BoomSound may still be king when it comes to audio chops, but the front-facing stereo speakers on the Z3 are definitely handy additions.
The left spine holds the dock connector, along with a flap-covered micro-USB port, while the top is home to an open audio socket and the secondary microphone. The right side is fairly crammed, and you'll find another flap that hides a microSD card slot and a slot for the nano-SIM. That's right, Sony has moved to the smallest SIM size with the Xperia Z3, so you'll need to procure one from your operator (or get your existing SIM trimmed), if you're considering this.
Then there's the circular metal power key with a flush volume rocker right below, and the dedicated camera release key. Worth mentioning here that the shutter key is very handy – it helps you shoot a special moment in a jiffy by waking up the device into the camera mode straight from standby, keeps the handset stable while shooting, and since the touchscreen is unusable when wet, also lets you shoot underwater.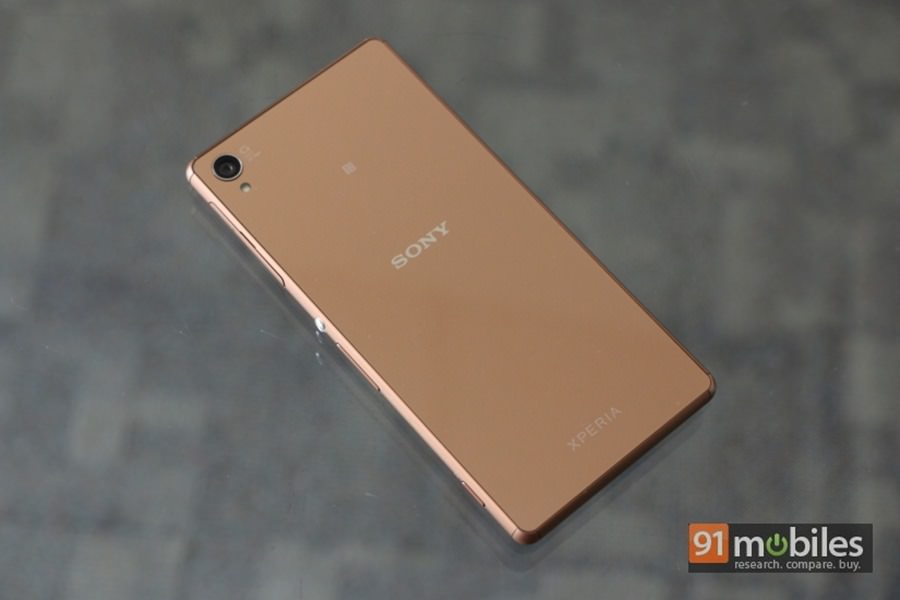 The flat rear holds the camera lens surrounded by a chrome ring up top, boasting its credentials on the side and an LED flash below. Apart from this, you'll also see an NFC logo (indicating the exact spot where the device needs to come in contact with other NFC-toting gizmos), along with Sony and Xperia branding.
The screen displays well

The Sony Xperia Z2 rocked a 5.2-inch display with full HD resolution. The Sony Xperia Z3 rocks a 5.2-inch display with full HD resolution. No, we aren't repeating ourselves here – the Z3 sports the same screen specs as its predecessor, offering 424ppi density for your visual pleasure. While many premium flagships are now embracing 2K resolutions for their screens, Sony has chosen to stick with 1080p… and we think it's a wise choice. While 2K screens do look a tad better, the resulting impact on battery life (not to mention the cost) isn't worth the benefits as of now, and full HD remains good enough for day-to-day usage.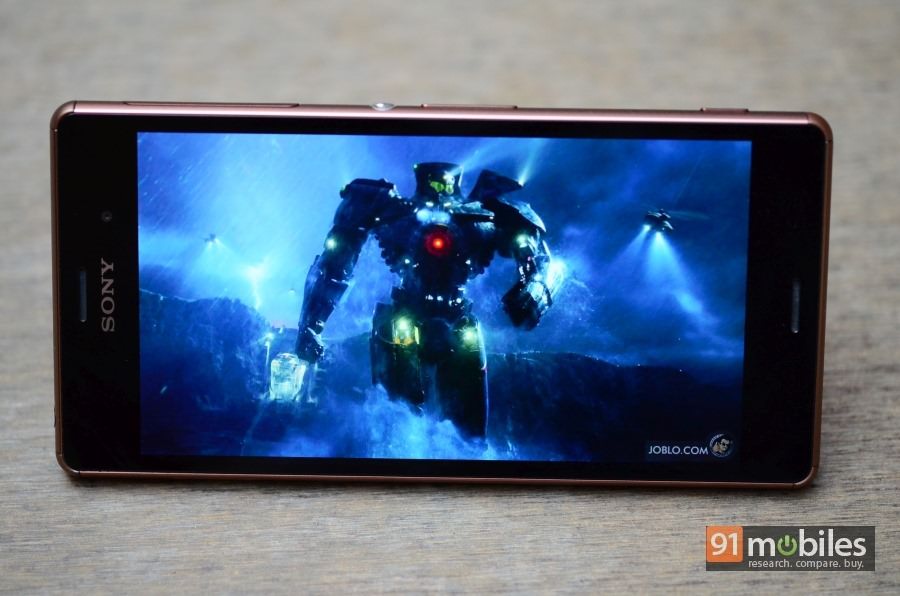 The Z2's display was pretty capable, and the Z3's is even better… with higher brightness levels and pleasing visuals. As usual, you get Sony's TRILUMINOS and X-Reality for mobile technologies crammed in, and just in case you need your images and videos to pop out even more, you can choose the enable the Super-vivid mode. You can also tweak white balance manually, and there's a glove mode for enhanced touch responsiveness should you require it. For aiding usability, there's a double-tap-to-wake feature built in as well. Suffice to say that the colour reproduction and clarity is top-notch, and you won't find it lacking in any way. And even if you do, there are enough options available to let you tweak it as per your liking.
The softer side of things

If you're looking for freshness in the UI department, you might be in for some disappointment. However, there's no point in trying to fix something that isn't broken, is there? The Xperia Z3 runs the same custom UI we've seen on Sony's handsets previously, retaining the original feel of Android without being too overpowering. The base platform is Android KitKat v4.4.4, and we'd have expected nothing less.
As usual, you get a custom lockscreen with quick access to the camera and five home screens with tons of widgets. The slide-down panel is divided into separate panes for notifications and quick settings, with the latter also allowing you to customise the toggles listed in terms of visibility and the sequence in which they appear.
A sidebar slides out from the left of the app drawer, giving you quick access to the Play Store and letting you manage installed apps
Then there are Sony's Small Apps… tiny, floating windows for snappy access to common stuff like the calculator, timer, calendar etc. As usual, you can add installed widgets as Small Apps, and download more from the ones available on the Play Store.
The settings menu hides a plethora of options, including those for personalisation… letting you choose a different colour theme for the UI or enable Simple Home, Sony's version of a simplified launcher meant for newbies and the elderly. Various settings to tweak the audio available, such as enabling ClearAudio+ for audio, setting the equaliser, choosing mic sensitivity etc. Apart from the X-Reality, the Super-vivid mode and the white balance options, the display settings also include a Smart backlight control that doesn't let the screen dim as long as you're looking at it.
A full gamut of power saving modes are there too, covering STAMINA mode, a more aggressive Ultra STAMINA mode, and a Low-battery mode. The connectivity settings are heavily loaded too, offering various options for you to hook up your Z3 with other devices, including TVs and car head units.
In terms of preloaded content too, the device is quintessentially Sony, including the brand's content hubs such as Sony Music, Sony Select, What's New and Xperia Lounge. Sony's handy automation app Smart Connect is there as well, plus the usual multimedia apps such as Walkman, Album and Movies. The life-logging app Lifelog has been thrown in too… the one we played with while reviewing the Sony SmartBand. Not stopping there, the other first party apps crammed in cover LIV Sports and Sony LIV as well. You'll also find apps such as Line, Kobo, AVG AntiVirus, File Commander, Sketch, Evernote, OfficeSuite and BigFlix.
Shooting star

The Sony Xperia Z2 offered a 20.7-megapixel primary shooter. The Sony Xperia Z3 offers a 20.7-megapixel primary shooter. We hope we aren't going overboard with this, but it's important to ram home the point. But then, 20-plus megapixels are much more than what the usual shooting shenanigans require anyway, and in any case, the latest device's predecessor already had a very capable snapper in terms of image quality and the available options. The one gripe we had with it was that the camera app used to shut down in a few minutes while shooting, thanks to the device heating up quickly.
We're glad to report that Sony has managed to resolve that issue with the Z3 for the most part. Whilst shooting outdoors in the sun, the Z3 does heat up a bit, and even throws up a warning that the camera app might close if it gets too hot for comfort. Most devices run hot while shooting 4K videos, and the Z3 is no different. We shot a seven-minute 4K video indoors before the app shut down, but doing the same in the same only gave us a two-minute video. But then, these could be extreme circumstances, and 4K videos are overkill anyway. In standard usage, the Z3's camera didn't really give any trouble.
The custom app comes packed to the gills with features, and as usual, shoots in the 8-megapixel resolution when set to the default Superior Auto mode. To shoot in full resolution, you need to switch to manual mode, and this is required each time you switch on the snapper. As we've seen on other Xperia smartphones, the camera app includes tons of frills and even downloadable add-ons, similar to the lens concept on Windows Phone. The available modes include Sound Photo, AR Fun, Timeshift video, background defocus, AR effect, Creative effect, Info-eye, Sweep Panorama, Evernote and a live broadcast mode for YouTube.
Many of these we've seen previously, but the number of downloadable options have increase quite a bit since the time we checked last. There are a few third-party plugins available too, including the likes of AudioSnaps, CamScanner, Camera 2, PhotoSuite, FlightRadar24 Pro and FxGuru: Movie FX Director. Suffice to say that there are enough options here to keep most photogs happy.
In terms of pure image quality, the Z3 didn't let us down and it managed to impress us with the lovely captures we got out of it in different situations. There's oodles of detail in the shots, with sharp focus all around. The colours are quite accurate, and the shooter even scores high in low-light shooting, an area where most smartphone camera fail. We have more details on the Z3's shooter in the camera review in case you're interested, but if not… here's a look at a few full-resolution camera samples.
Smooth as a baby's bottom

The Xperia Z2 was a scorcher in terms of performance. Powered by a 2.3GHz quad-core Snapdragon 801 chip and 3 gigs of RAM, it offered blazing speeds in terms of both routine and intensive usage. And the Z3 is really no different. The latest flagship uses the same 3GB RAM and Snapdragon 801 combo, with the latter clocked marginally higher at 2.5GHz. The UI flies on it, and there's no sign of any speed bumps whatsoever – whether you're performing basic, productivity-related tasks, or burning up the racetrack on Asphalt 8. We wouldn't have expected any less from it, considering its hardware prowess, and it refuses to disappoint.
Storage-wise, there's 16GB on board, with about 11GB available to use. The aforementioned microSD slot on the side lets you add another 128GB, and there's USB OTG support to let you connect one of those new-fangled flash drives with micro-USB connectors (or the standard ones via an OTG adapter) – so you're safe if you want to download tons of apps and games, and use the Xperia Z3 as a portable media player.
As Sony is wont to do, it has crammed the Z3 with all sorts of connectivity options available. 3G, Dual-band Wi-Fi (including support for the latest ac standard), hotspot, Wi-Fi Direct, DLNA, NFC, Bluetooth 4.0, A-GPS, TV-out via MHL – name it, and this baby has it.
Then there's the battery life. The Z3 hides a sealed 3,100mAh battery, a shade less powerful in rating as compared to its predecessor. Don't go with what you see on paper though. While the Z2 had decent battery life, the Z3 just kills it, and almost everything else out there, by offering stupendous battery stamina. Not to confuse you with Sony's STAMINA mode, which is present along with an Ultra STAMINA mode to help you extend usage even further, the zeal displayed by its battery is very commendable. High-fiving Sony yet again for sticking to a 1080p screen instead of the more flaunt-worthy 2K resolution, we can see how useful the excellent battery life could be for road warriors. Our standard video loop test lasted for a little over 12 hours, and even in the real life, we found the smartphone alive well into the second day with medium usage. And this kind of seals the deal as far as we're concerned.
Verdict


Let's get this out of the way first – if you're a Sony Xperia Z2 owner already, an upgrade to the Z3 isn't warranted. However, the new device has enough to make you envious, and we'll understand if you want to throw vitriol at Sony for coming up with an offering which is way better, in a short span of time.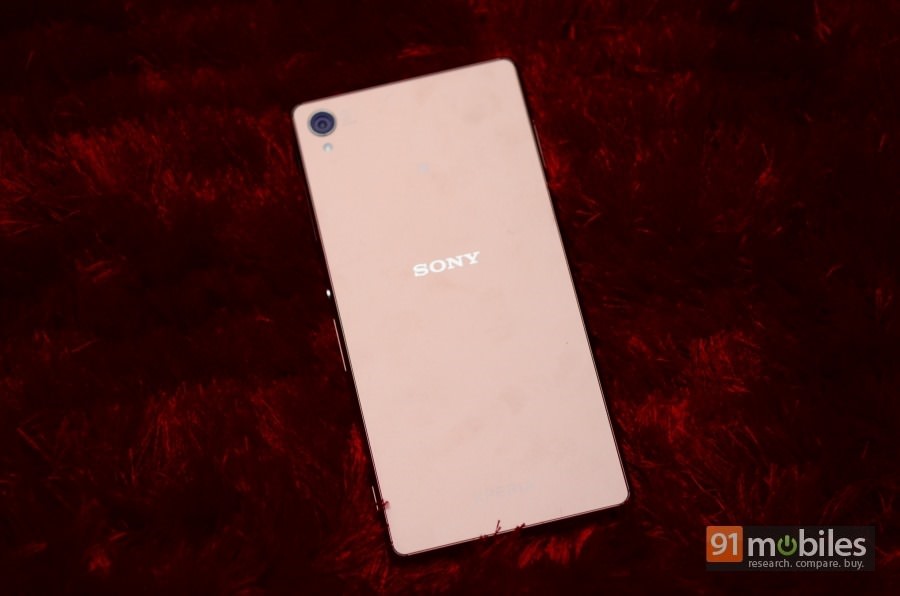 The storm that the Indian smartphone pit witnessed in the recent months, that saw a smorgasbord of capable yet devices, has diluted the stand of super-premium devices to some extent. However, there are many who don't mind spending to acquire the latest and the greatest. And there's really no dearth of options if you're one of those. Right from the Samsung Galaxy S5 (review) and the HTC One M8 (review), to the 2K-toting Oppo Find 7 (review) and LG G3 – all are vying for your money in the premium segment. The Moto X 2nd-gen (first impressions) is also looking like a very worthy option, though we have yet to review it. And we haven't even mentioned the upcoming iPhone 6 duo yet. Amongst the existing set of devices, the LG G3 (review) is possibly the closest to the Xperia Z3, and it's a tough choice between the two. The G3's 2K screen (and possibly, the handy wireless charging) takes the cake, but otherwise, LG's handset matches the Xperia Z3 in capabilities. Where the Xperia Z3 shines is the build quality, its underwater capabilities and the battery life – all very critical factors. You already know where this is headed right? Almost each and every aspect of the Xperia Z2 has been improved with its sequel, making the Z3 greater than the sum of its parts. We'll just go ahead and say it – not only is the Z3 a big step up from its predecessor, it's also a very worthy option in case you're on the hunt for a loaded daily driver that isn't just an all-rounder, but manages to bring some excitement as well.
Price: Rs 51,990
Editor's rating: 8 / 10
Pros
Lovely, elegant looks
Waterproof
Blazingly-fast performance
Useful software features and tons of tweaks
Loaded camera, with very good imaging capabilities
Excellent battery life
Cons
Runs hot, especially while shooting 4K video
Doesn't come cheap
Photos and video by Pratik Vyas
Competitors for Sony Xperia Z3
| | | |
| --- | --- | --- |
| Sony Xperia Z3 | vs | Sony Xperia Z2 |
| | | |
| --- | --- | --- |
| Sony Xperia Z3 | vs | Samsung Galaxy Note 4 |