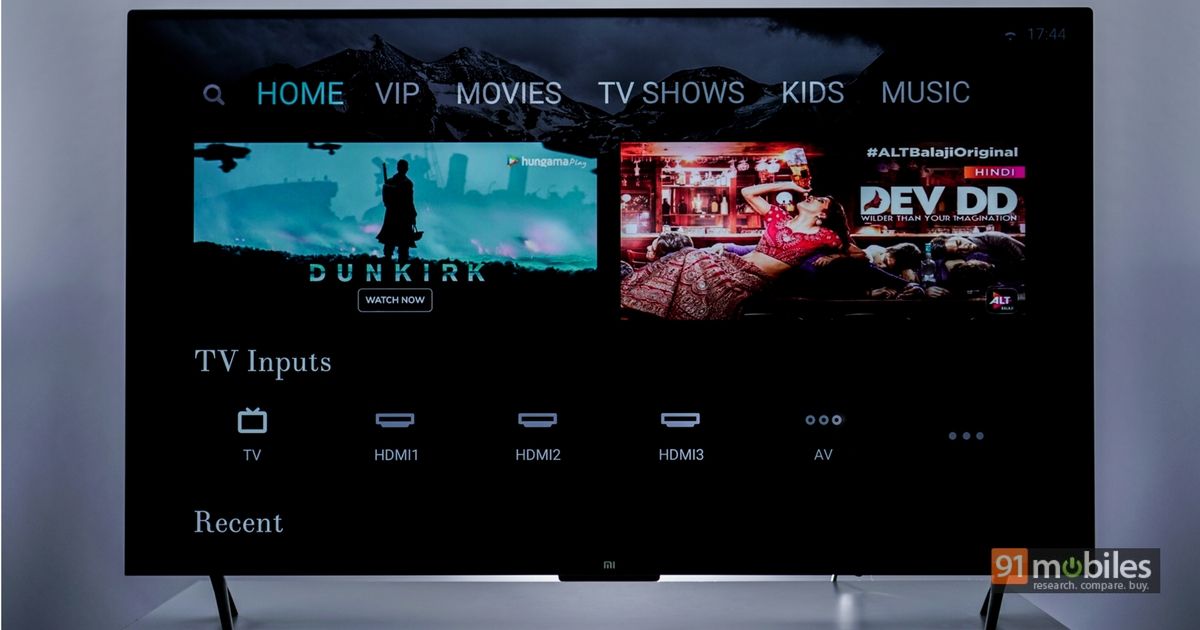 "We get to know about the Mi TV 4 and roadmap for new features and more from Xiaomi officials"
On Valentine's day this year, while most couples were looking forward to spending quality time with each other, geeks were getting excited about something entirely different – a launch by India's numero uno smartphone giant Xiaomi. And the Chinese brand didn't disappoint. Along with launching the successor(s) to its best-selling smartphone in the form of the Redmi Note 5 (review) and Redmi Note 5 Pro (review), it made its debut in the Indian TV segment. The Mi Smart LED TV 4 (first impressions) is a 55-inch TV and in true Xiaomi style, has been priced aggressively at Rs 39,999. With support for 4K resolution and HDR, the TV undercuts the competition. We caught up with Xiaomi's co-founder, and director of Mi TV – Wang Chuan, and Sudeep Sahu, Product Operation Manager, regarding the Mi TV and how Xiaomi aims to stand out from rivals in this category.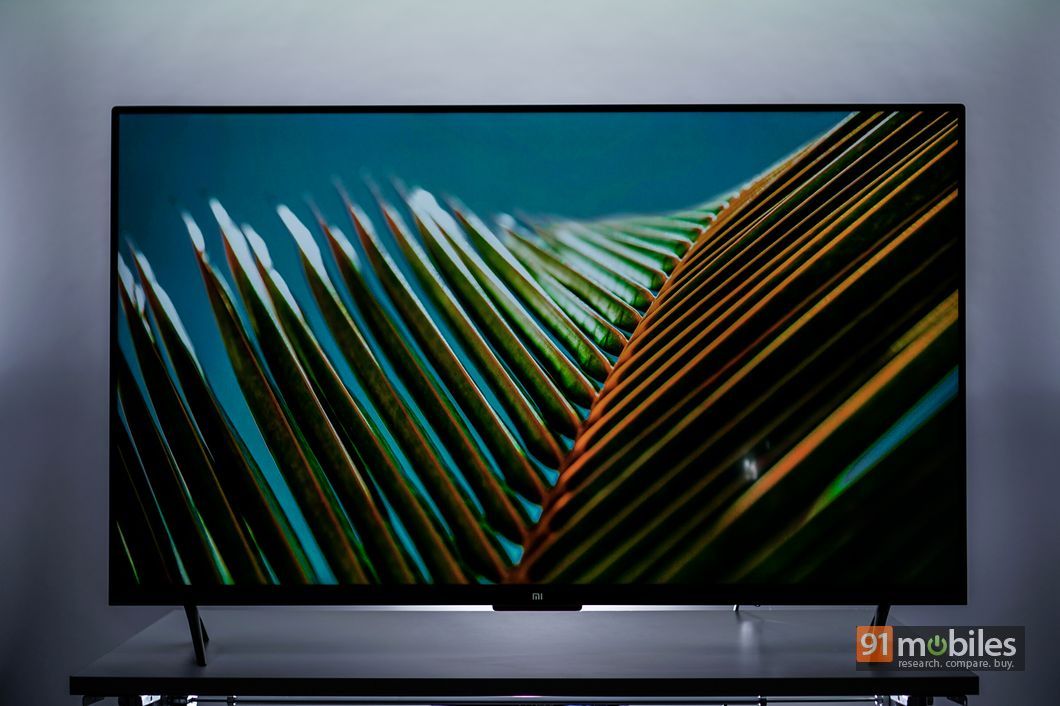 We started the discussion by asking the reason behind bringing just the 55-inch TV to India, and to this Chuan replied "55-inch TVs are the fastest-selling category currently". Sahu highlighted the design aspect of the television by stating that "at 4.9mm, it's the thinnest LED TV in the world. And while most manufacturers just focus on the front, we've paid attention to the back as well. The back is brushed metal." At the front, "the Mi TV 4 has a frameless display with a VA panel that's sourced from Samsung", he added.
Chuan reminisced the origins of Mi Smart TVs in China, where "four years back, the uptake for smart TVs was very very low… at 5 percent". He also mentioned that "the consumers who buy them believe that smart TVs are future-proof, since they use the gadget for five to 10 years. They believe that the content is regularly updated and there are a number of connectivity options."
For the Indian launch of the Mi TV, "we visited a lot of Indian families who own smart TVs, such as offerings from Samsung, LG and Sony, and then asked people to demonstrate how they use the smart TV. But interestingly, no one was able to give us a proper demo.. they buy the smart TV, but use it as a feature TV. Thins were the same in China a few years ago," he added further.
That's why the company developed the PatchWall platform for the Chinese market and decided to bring that to the Indian market as well. Chuan gave an example of smartphones and said that "thanks to Steve Jobs, smartphones have an interface that's so intuitive that a baby can also understand it. There's no learning curve."
Chuan elaborated the same philosophy for the 11-button remote design of the Mi TV. He mentioned the fact that the first time the company launched smart TVs in China, he thought that "the remote for normal TVs had so many keys, and yet the functionality was very limited. So for smart TVs, maybe the remote should have 200 or 300 keys, and even those might not be enough to use all the capabilities."But even he himself couldn't use the remote, because it was just too complicated. "At that time, we decided to go for a remote which is simple-to-use and has the least number of buttons… and there's no other remote that can offer so few buttons. Even with a limited number of keys, it lets you control all the features of Xiaomi's Mi TV", he said excitingly. He was also proud of the fact that "even a two-year old can use it." "Possibly the one button we need to add is the voice control button, so the next design of the remote will have 12 buttons", he added.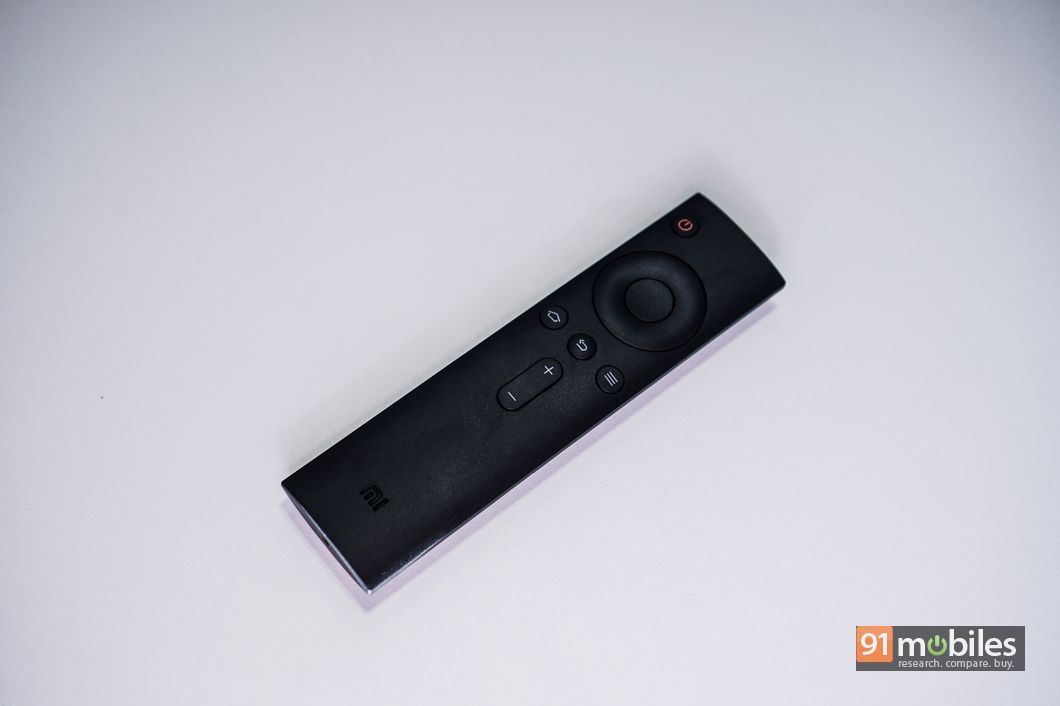 Chuan also mentioned the statistic that "in four years, the market share of smart TVs in China is over 80 percent… and Xiaomi has played an instrumental role in this progress." He added that "all other manufacturers are copying Xiaomi now, both for the interface as well as the design of the remote."
The discussion progressed to PatchWall, the interface on the Mi TVs. When asked about how long it took to tune it for the Indian market, Clinton Jeff, Xiaomi's Product PR Lead chimed in by saying that the company spent more than three years on this. He also highlighted that this was the reason that the company took a long time to venture into the TV segment in India. "Bringing the TVs from China would've been a very easy thing to do, and they'd sell as well." But PatchWall was written from the ground up for Indian users. "How we integrated set-top boxes is really important. You can make a smart TV with a bunch of apps, or you can make it even smarter by ensuring that it works offline too", he elaborated further.
Sahu mentioned the fact that "initially when we started talking to different streaming services, nobody understood the goal of PatchWall at first. But once they saw the interface, they liked the idea." He also added, "Apple does have something like this (with the Apple TV), but that doesn't work so seamlessly with online and offline services."
Sahu was quite excited about the integration of DTH and cable provider services with the Mi TV 4, as it brings live TV channels into the PatchWall interface and also removes the need to use two remotes. He mentioned that "we don't need to talk to DTH providers for integrating the channel configuration to the Mi TV. We just need the set-top box and the remote and the integration can be done in 10 minutes." He also gave an example of a hotel in Bengaluru, where Hathway had a different channel configuration than their normal STBs, and all it took was 10 minutes to add those into the PatchWall interface.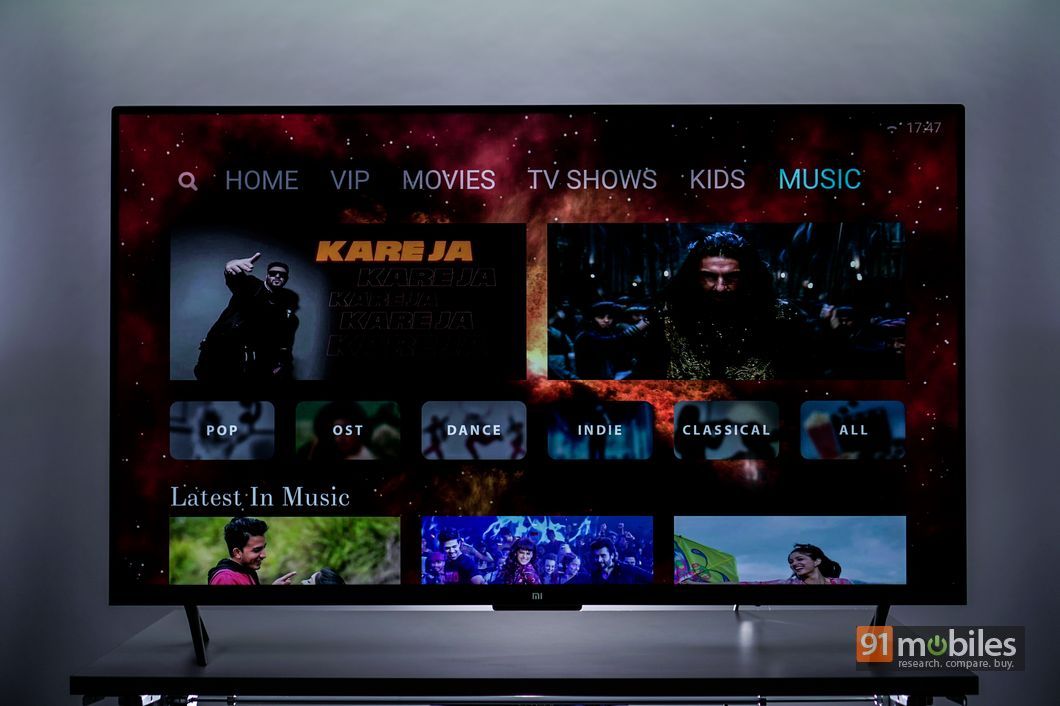 With the Mi TV 4, the company is including more than 500,000+ hours of content, thanks to its partnerships with various streaming services. However, two obvious services are conspicuous by their absence – Netflix and Amazon. When asked about that, Mr Jeff replied that "we're open to partnership with Netflix, but it's a long-term discussion. Maybe once they (Netflix) see the popularity of our TVs, things could move faster", he stated. He also said that "we're already in discussion with Amazon, and hopefully, Prime Video will be added soon." For YouTube, Mr Sahu said that "the Mi TV 4 doesn't have an official YouTube app, but it can open the YouTube's TV interface via the browser."
This prompted us to ask about app support for the Mi TV. Sahu mentioned that "the app store for TV is in the works and it'll have Android TV compatible apps and games. We're also working on a Mi TV remote app that'll let users sideload APKs into the TV from their smartphones directly." He also pointed out that the built-in hardware of the MI TV 4 (Amlogics 64-bit quad-core processor and 8GB RAM) is great for playing games, and teased that the "Mi remote app would turn into a gamepad for playing games in the landscape mode." Both Sahu and Jeff also suggested that the Mi Remote app will bring quite a few features to the Mi TV 4, and will be available for all smartphones, including iOS.
We also asked about voice search functionality, and Sahu said that right now, they're focussing on content and then they'll work on bring other features. He did state that "In China, we already have a great voice function, which can process even difficult queries. So for instance, you can say Shahrukh Khan movie in 2013 in which he was wearing a red shirt, and the software should be able to give you a result". Chuan added that "we're working on voice control, and no matter how difficult it is (considering Indian accents), we'll do it."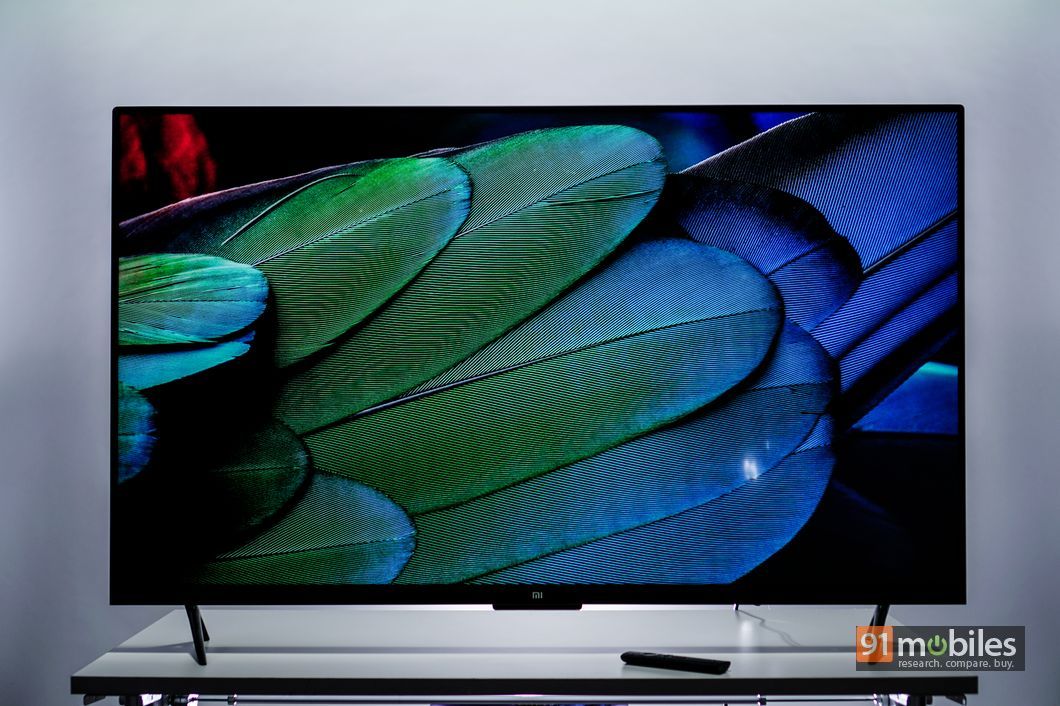 However, Sahu did suggest that "the voice search feature will come on the Mi remote app, the app will work over Wi-Fi. The feature will start with the set top box channels first." Clinton also added that "we're in talks with Amazon, so you'll be able to instruct Alexa to play something on the Mi TV. However this is a long way off"
After talking about the Mi TV 4, we wanted to discuss the brand's strategy for sales and manufacturing. While the TV has been priced very aggressively, we wondered if the price would have been even lower if the company had taken the 'Make in India' route for it. Replying to this, Sahu said "we're working to see how can we realise that. We're exploring options." However, he did say that "the Mi TV 4 has an industrial design and due to its slim form factor, it won't be easier to manufacture." "So, it depends if we find the right partner", he added.
The Mi TV 4 will be going on sale via Flipkart, Mi.com and 23 Mi Home stores, so we asked about its availability in other offline stores. To this, Mr Jeff said that "our current offline retail network like Mi preferred partners are for smartphones, and not built for TV storage. However, we are looking for their feedback as well." We also mentioned that the company has partnerships with large-format retailers like Croma, he mentioned that "we're looking at it. As of now, the plan is for a phased rollout. We want to be dominant in the online segment first, and then move offline, although there's no set timeline for that."
Related read: After dominating the online segment, here's how Xiaomi aims to repeat the feat offline
Regarding after sales service, Sahu stated that "we have a new team for service, which specialises in TVs. We've given the same training to Flipkart's service team as well. When a consumer buys a Mi TV, he or she'll get a demo of PatchWall while installation. It will be demoed with or without internet." He also said that "the demo can be done for longer durations if the consumer wants to understand the interface and its features better."
We ended the conversation with a question about the smaller variants of the Mi TV. To this, Jeff said that "we wanted to show off the best TV as we're often criticised for not bringing flagship smartphones to India." Mr Sahu also added that the "smaller size makes sense for the Indian market and we're thinking about it. But it depends upon the feedback from consumers."