"The affordable gaming laptop from ASUS might be an ideal option for casual gamers"
Gaming laptops don't come cheap. That's why I was especially interested in checking out ASUS' new affordable gaming laptop — the F570Z. In my initial impressions, I found the F570Z to be a promising portable with impressive specifications for its asking price. Now that I have managed to spend some more time with the laptop and used it as my daily driver, I can freely share what I think about the real-world performance offered by the new gaming rig from ASUS. Without wasting any more time, let's jump into the review.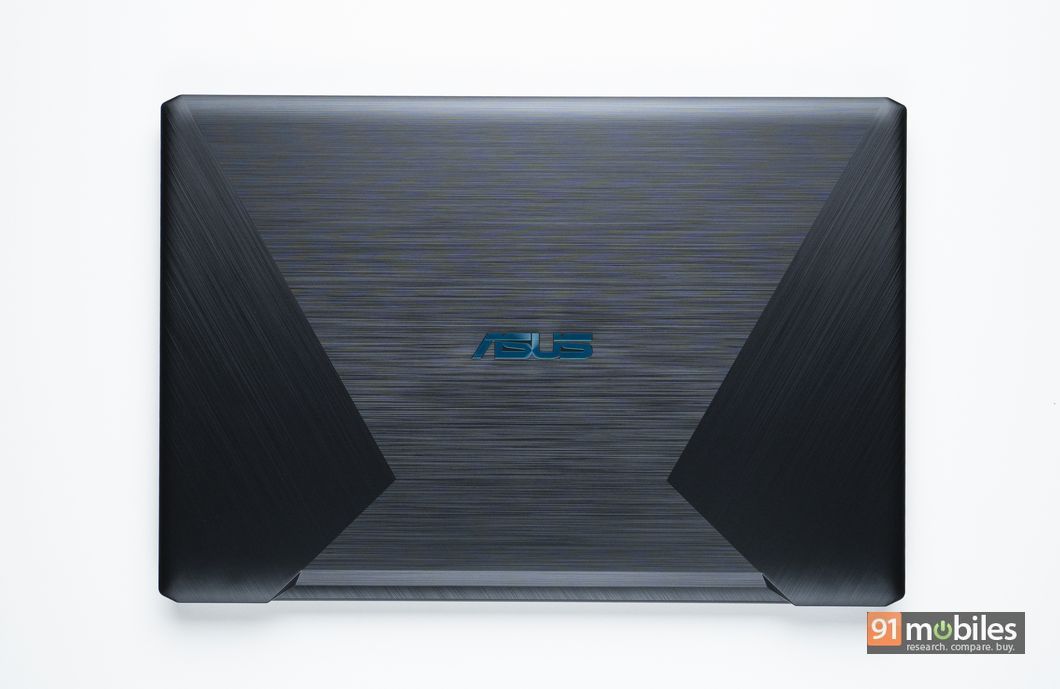 Display and design
Over the years, we have accepted the fact that gaming laptops cannot be lightweight. As we are particularly demanding in other aspects of such notebooks, we give them a certain leeway in this department. However, with the F570Z, I did not find portability to be an issue as the laptop is neither excessively large or heavy. Despite packing in a decently large screen for gaming, the devices weighs around 1.96kg, which meant that I could easily carry it around daily in my backpack.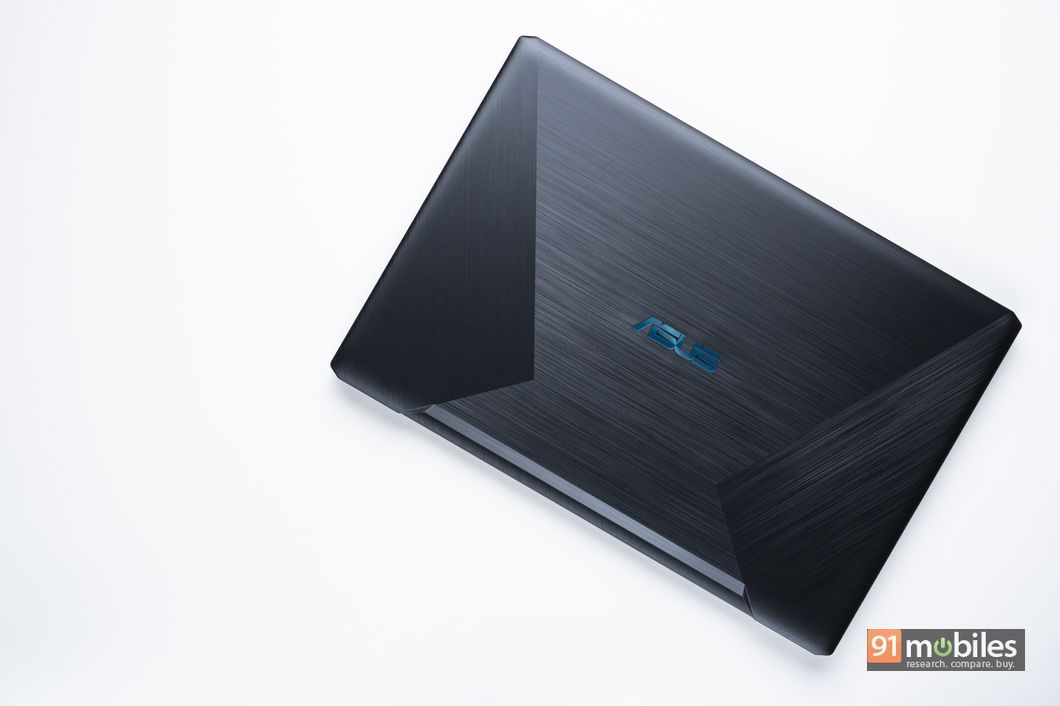 Unlike some of the other gaming laptops, the F570Z does not come with excessive showboating elements as well. The vent and the sharp edges might give you a hint but just by looking at this laptop, with the lid closed or even open, you'll be hard-pressed to figure out that this is a gaming-centric laptop. There is a Cyan outline around the lid and the trackpad, giving it a distinct look… but ASUS has kept things simple here.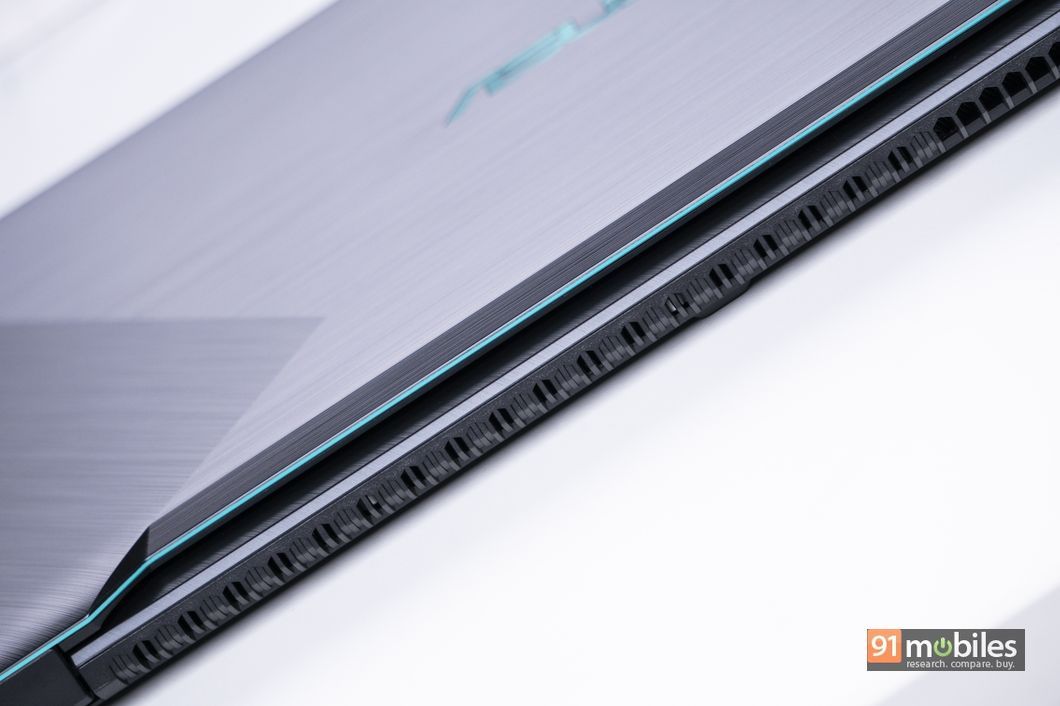 You'll find a trapezium-shaped speaker grille above the keyboard. Although the laptop comes with SonicMaster technology, the loudspeaker performance seems average at best. Both the maximum volume level and the quality are below the optimum level. If you want to watch a movie or enjoy a game, I would suggest you use external speakers or headphones instead of relying on the F570Z's loudspeakers for sound.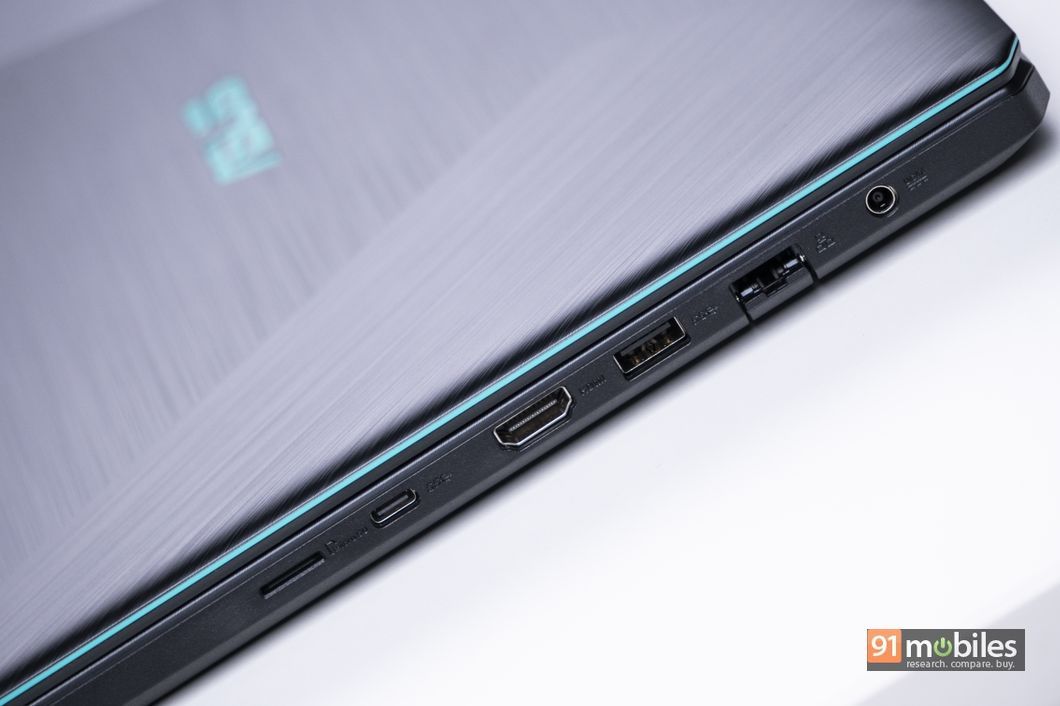 On the connectivity front, you get two USB 2.0 Type A ports, a USB 3.0 Type A port, a USB 3.1 Gen1 Type C port, a 3.5mm audio jack, an Ethernet port, an HDMI 1.4 port, a microSD card reader, and a DC jack. The bottom part of the laptop comes with rubber uplifters at all four ends, which help towards cooling the body.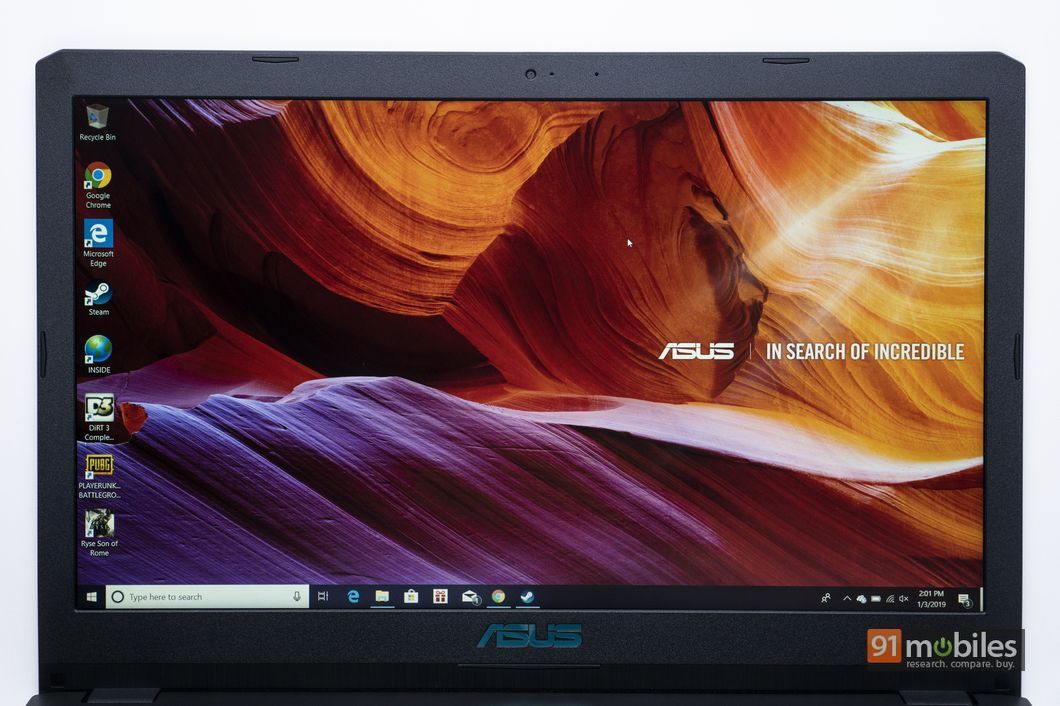 Let's talk about the display now. There are many modern laptops with thin-bezel displays that appeal to a lot of customers, but the F570Z does not cater to this category. There are thick bezels on all sides of the 15.6-inch full HD display here. Bezels aside, the anti-glare panel comes with 16:9 aspect ratio and I personally found the display quality to be crisp and satisfactory. This isn't one of the best panels I have used, but in this price category, I don't think there will be many complaints regarding the display on the ASUS F570Z. With the anti-glare coating, there is a certain comfort that comes along. You don't have to continuously adjust the display to make sure it is viewable in the existing lighting conditions.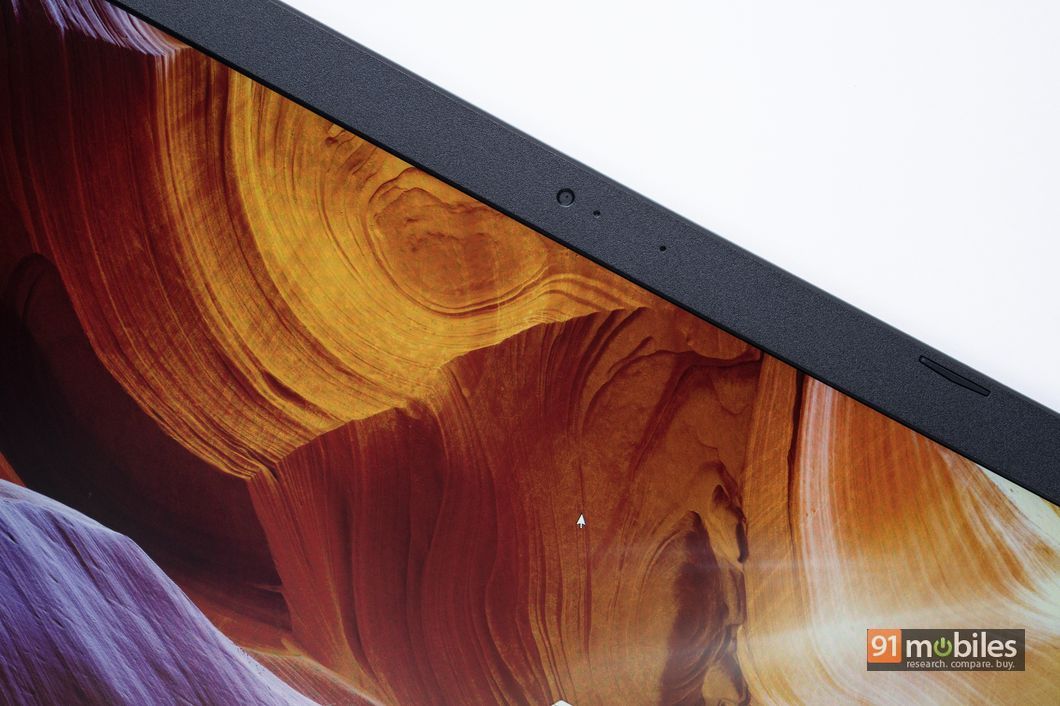 Notably, the display is not particularly vibrant in terms of the colour reproduction. The colours appear to have been toned down a tad bit. Having said that, the large panel is certainly suitable for playing games, which is supposed to be the primary use of this laptop.
Keyboard and trackpad
As I mentioned earlier, the F570Z is not a compact notebook. Thankfully, this ostensible drawback brings along some benefits too. The keys on the gaming laptop from ASUS are well spaced out and the key travel is satisfactory too. Having used the laptop for more than a week, I faced no issues with the keyboard while gaming or typing out long articles.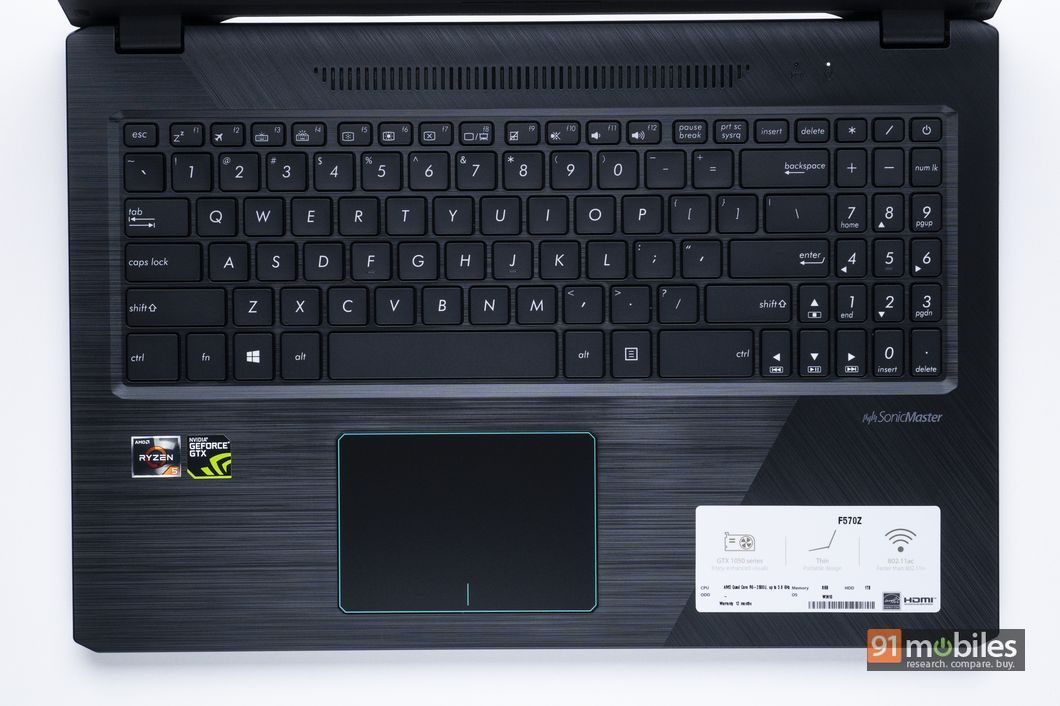 Did I mention that this gaming laptop from ASUS features a backlit keyboard? There you go. If you want to play at night, when most gaming sessions happen anyway, without disturbing your roommates or family, this laptop gets the job done.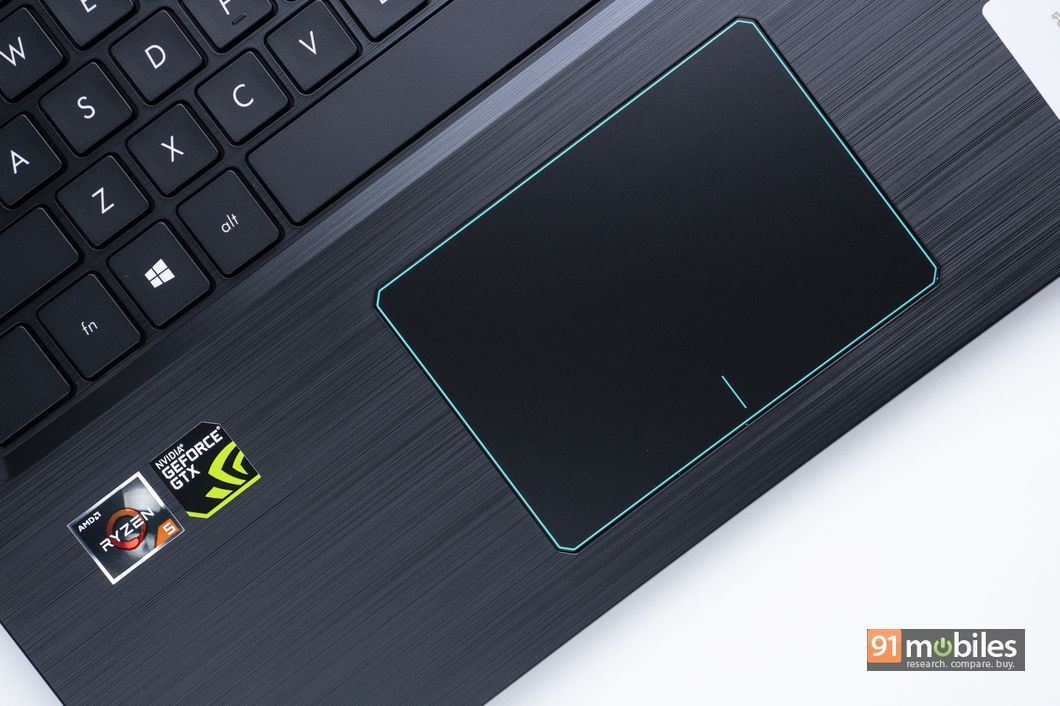 Most of us end up using a mouse with gaming laptops, but the appropriately-sized trackpad here isn't a major compromise. Interestingly, there were a few occasions where the left click from the trackpad was not registered during my use, but it was hard to figure out if it was a software issue or the clicks were not registered because of the trackpad. I'll discuss software in detail later but if we assume for the time being that there was no issue with the trackpad on these occasions, the clickable part is ergonomic and works just fine.
Software and performance
The ASUS F570Z runs Windows 10 out of the box and as you might already know, the latest version of the platform is great for gaming. Since its release, Microsoft has added several features meant specifically for gaming and among all the platforms available out there, Windows 10 is definitely the best choice out there. The laptop comes with the brand's ASUS Hello app pre-installed. In this application, you can register accounts of ASUS members, Dropbox, and McAfee, without having to enter the mailbox and account name multiple times, avoiding the annoyance of registering accounts from scratch when there is a need for use.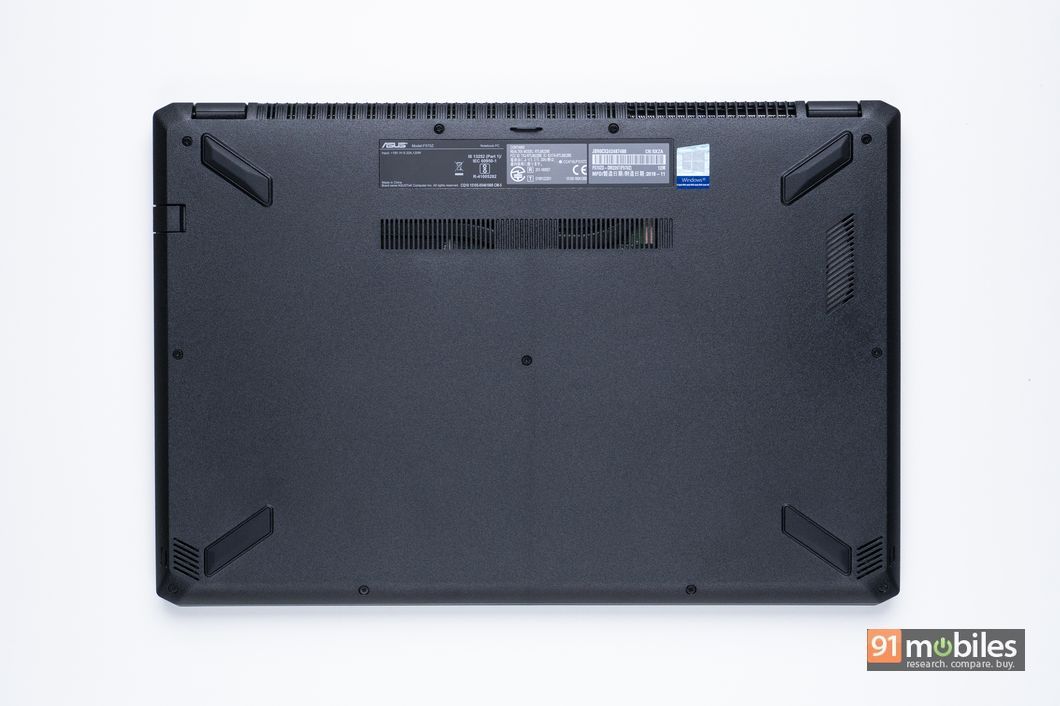 Coming to the hardware, the new gaming laptop from ASUS comes powered by AMD's Ryzen 5 2500U processor clocked at 2.0 GHz (2 M Cache, up to 3.6 GHz). The laptop comes with 8GB of DDR4 2400MHz SDRAM onboard memory, 2 x SO-DIMM socket for expansion, up to 16GB SDRAM. In terms of the GPU, there is an NVIDIA GeForce GTX 1050 with 4GB GDDR5 VRAM and integrated AMD Radeon Vega 8 Graphics. For storage, the machine ships with a 1TB HDD, ensuring that you don't run out of space for installing games and storing files.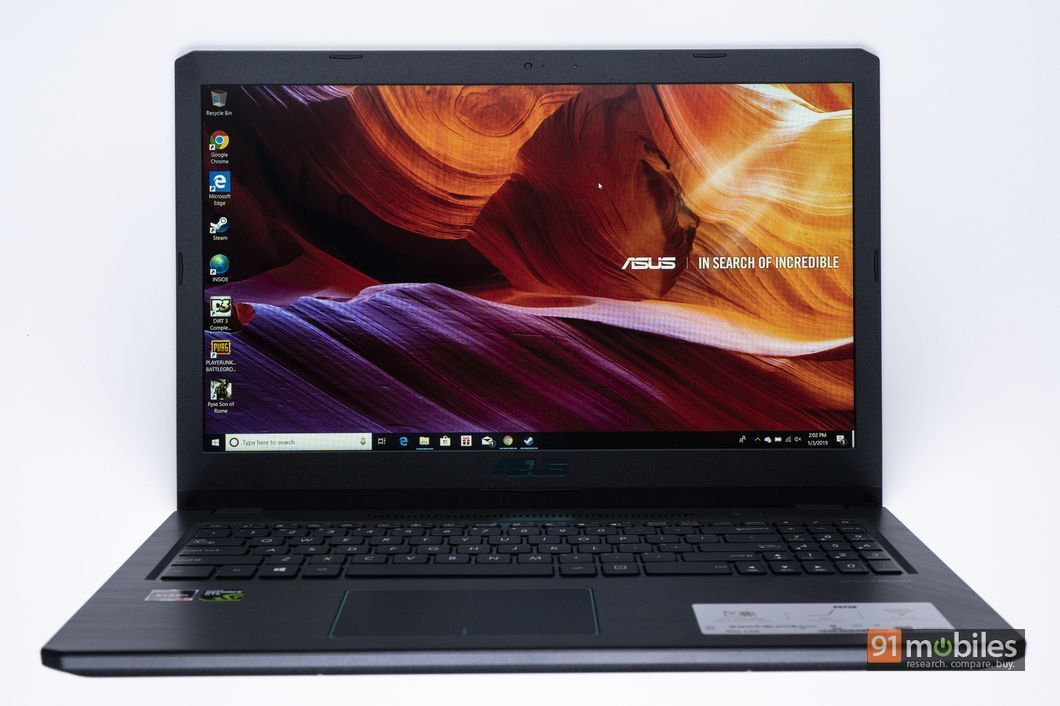 In our testing, the laptop managed to handle most of the games relatively well. Slightly intensive titles like PUBG presented some issues for the portable but we still managed to get around 25-30fps on a consistent basis. If you are in the market for a gaming laptop that runs games as demanding as PUBG smoothly, unfortunately, the F570Z is not the answer. However, if you are a casual gamer who wants to play slightly older titles like CS: GO or Dirt 3, the F570Z from ASUS fits the bill. I would like to point out that during my usage, the laptop did crash once, and presented performance issues while switching between apps on a consistent basis. However, with future software updates, the laptop can become more stable.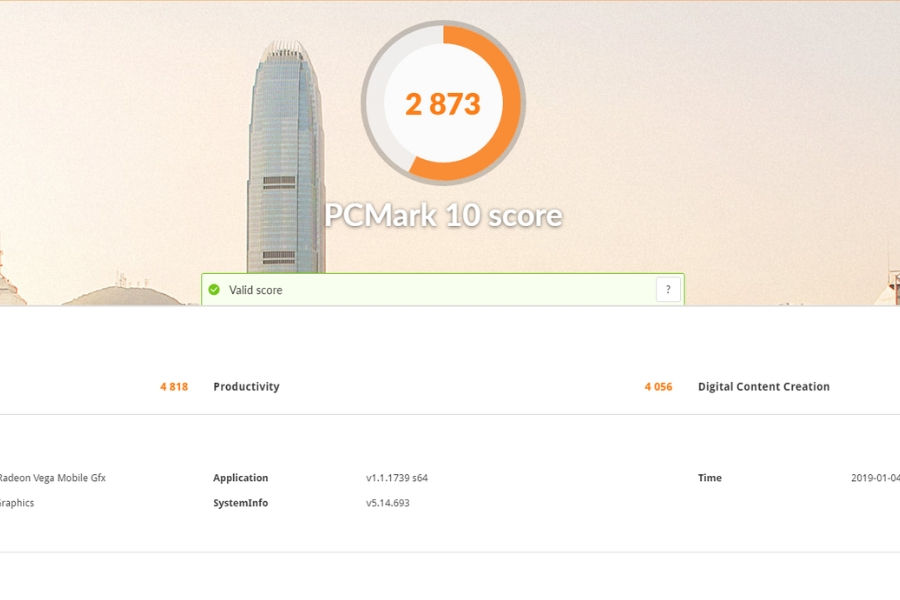 Talking about benchmarks, the ASUS F570Z scored 2873 on PCMark 10, which is neither too impressive nor too bad. On Cinebench 15, the portable managed 29.38fps on OpenGL. Finally on CrystalDiskMark and got average read speeds of 133.5mbps and average write speeds of 128.2mbps, which are slightly underwhelming.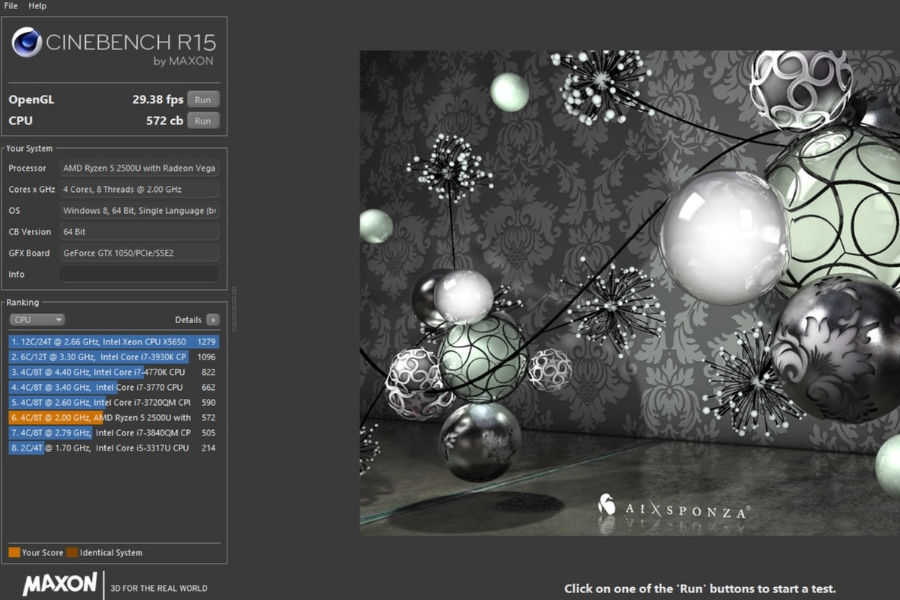 Battery life
I have been using the ASUS F570Z on a daily basis and much like other gaming laptops, the battery life offered by ASUS' portable is nothing to boast about. Gaming on the laptop without it being plugged in leads invariably to a drastic battery drain. Even if you don't use it for gaming, you will be looking for a charger by the evening. In BatteryEaterPro benchmark, the laptop lasted for around 2 hours and 45 minutes, which is again decent but not especially impressive.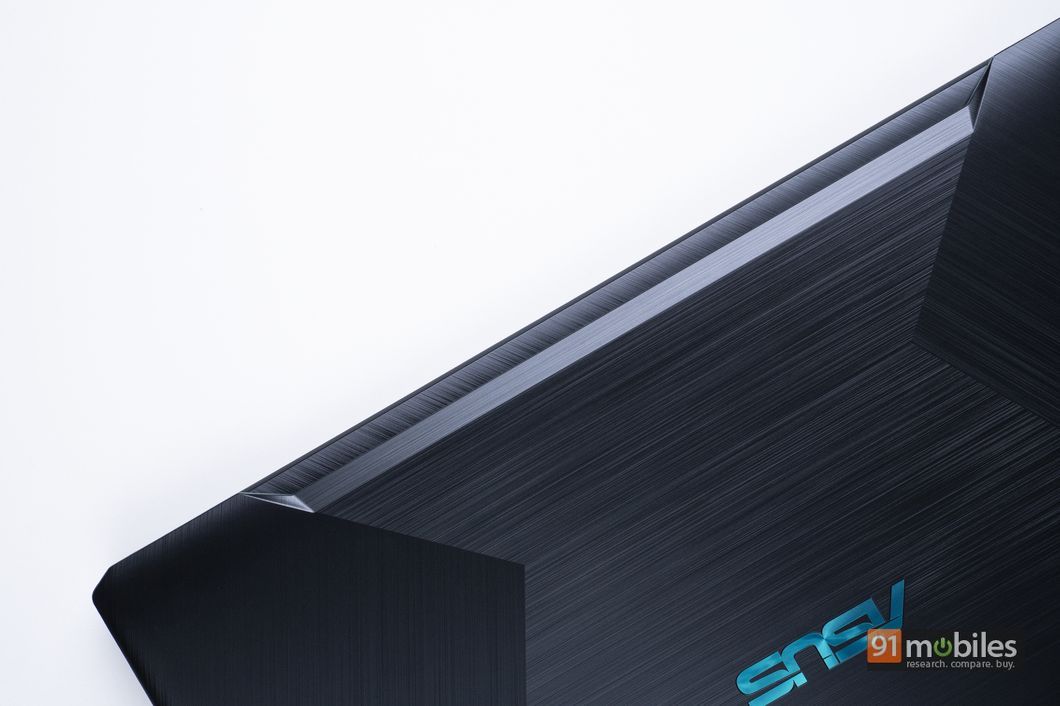 But considering that this is a gaming laptop, I won't hold these numbers excessively against the device.
Verdict
As I mentioned at the beginning of the review, the sad truth is that there is not much competition in the affordable gaming laptop category right now in India, or even worldwide for that matter. The laptops that truly offer solid performance cost around Rs 80,000 or more. Keeping this in mind, the F570Z is a great attempt by the brand to offer a product that is meant for casual gamers who are purchasing, perhaps, their first gaming laptop. However, with the performance issues that plagued me, I will say that the laptop is little rough around the edges. Considering the price tag of Rs 52,990 for the F570Z, it's certainly in a league of its own. But if you are ready to spend some more, you can grab the ASUS TUF Gaming FX504GD (first impressions) or Acer Nitro, both of which will cost you around Rs 60,000 online and offer slightly better performance as well.
Editor's rating: 3.5 / 5
Pros
Not bulky for a gaming laptop
Matte display
Backlit keyboard
Cons
Certain performance issues
Loudspeakers are a letdown
Photos by Raj Rout