"Micromax's co-founder Rahul Sharma, speaks to 91mobiles on the sidelines of DroidCon in Bangalore"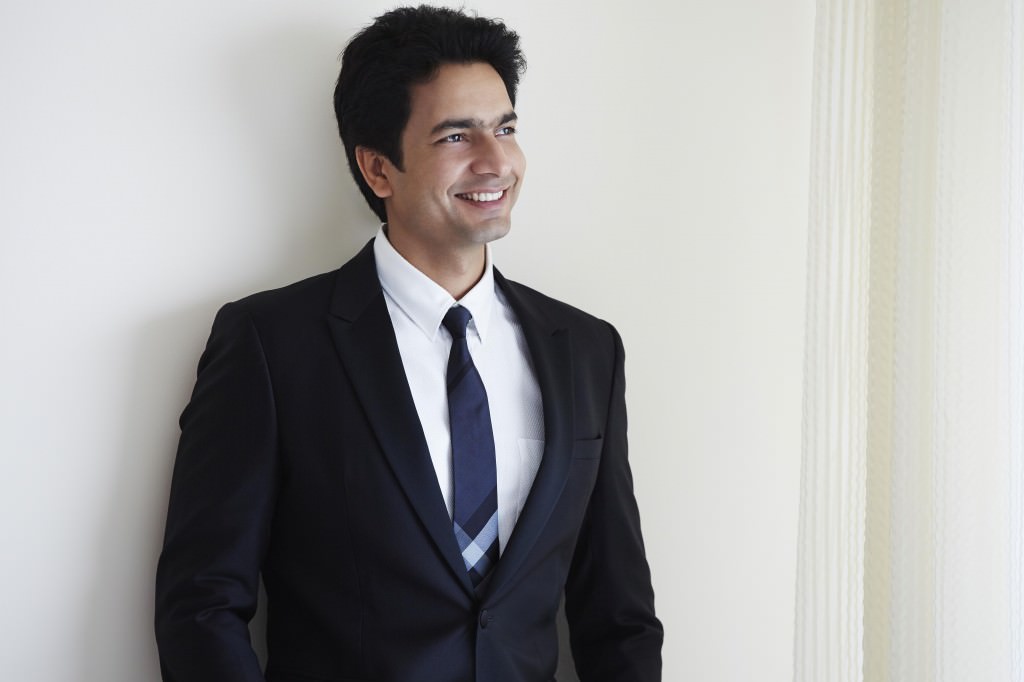 YU, the new online-only mobile phone brand spearheaded by Micromax's co-founder Rahul Sharma, has been in the press a lot lately, mostly thanks to the controversy surrounding its software partner, Cyanogen. In a press release sent out last week, Cyanogen announced an exclusive tie-up with YU, under which it said it wouldn't support any other devices shipping to India. Of course, this partnership put a huge dampener on OnePlus' India plans, with the Chinese company retaliating by announcing a custom Lollipop-based firmware for users in India. Today though, in another bewildering move, Cyanogen posted on its blog that it would continue to support global units of the OnePlus One in India. To clear up the confusion on the matter, and talk more about what YU has to offer, we got a chance to chat with Rahul Sharma on the sidelines of DroidCon 2014 in Bangalore. He delivered a keynote at the event, where he announced the official forum for the brand, and mentioned that users would be able to root their phones and do whatever they want with regards to software, without voiding the warranty on their devices. Read on for excerpts from our interview. Some of the statements have been edited for the sake of brevity.
91mobiles:
Given Micromax's past track record with value-for-money products, is that something you're going to follow with YU?
RS:
Like I said earlier, the phone is going to be a monster… really cool specs. We have always understood this country… that's one of our key strengths. It's why Micromax has grown to what we are today. So I think we will keep all those sensibilities intact in terms of pricing our products and not get swayed away in terms of creating something the masses of this country won't be able to afford, or the developer community won't be able to get into. So of course in terms of pricing, we are aiming to disrupt.
91mobiles:
YU is going to be online only, so are you going to tie up with a specific retailer?

RS:
Initially we are going to leverage the strength of all the online players… we are talking to various retailers. Let's see how it unfolds.

91mobiles:
How are YU and Micromax going to co-exist in the market?

RS:
YU is an absolutely separate company. YU Televentures is a separate company… the team is separate, everything is separate. We are building a separate office too. See, Micromax already has its own tailwind, so it's all set and growing month on month. Simultaneously we forsee a huge opportunity in this whole developer ecosystem, a product for people, by the people. They should make it and we should just become an enabler.

91mobiles:
So you'll be targeting different audiences?

RS:
Yeah, so YU is for all tech natives, digital natives, tech enthusiasts.
91mobiles:
Can you tell us more about the software?

RS:
Cyanogen will just be a base. Today, the main thing was to announce our forum, we asked people to come and join us. We have to show the world what we are capable of, and what better platform? We have so many people in this country, the market is huge, and from here if we're not able to do it then where? It's a beautiful platform. The whole idea is to use it, involve the community, let people join in, and then create some real kick-ass stuff.
91mobiles:
Are you going to be expanding to global markets as well?

RS:
Certainly, the first destination is India, and then let's see how it unfolds.
91mobiles:
You had said (at the keynote) that YU will have an India-specific marketplace for apps and themes, so when you take it global would you engage the international community?

RS:
Absolutely. If you go to Russia, the search engine is separate, the social community is separate, it's different.
91mobiles:
YU was supposed to have an exclusive tie-up with Cyanogen. Do you feel Cyanogen's announcement today has voided your agreement?

RS:
There's no void, there's no win or lose. The ecosystem has to be open, let people decide what they want. We are working on whatever we need to work on, and create our whole ecosystem, let it go into the market. The more open you keep it, the better it gets.
91mobiles:
What about the press release from YU announcing the exclusive tie-up with Cyanogen?

RS:
That was actually from Cyanogen. But that's true, when we signed up, it was exclusive, but it stands fine. There's nothing like 'void'.

91mobiles:
Well, Cyanogen has now said that the OnePlus One will be getting the updates in India.

RS:
But they were already using it. I think they're sorting it out between themselves. If you see, we have nothing to say in this. It is between OnePlus and Cyanogen. We are going to keep using Cyanogen. We are here to build a community, Cyanogen is just a base, and on top of it, the whole YU community is going to work and create features. It's a combined effort, every 10-15 days the phone will keep evolving with software updates.
91mobiles:
So are you just going to have one device or are there going to be multiple devices?

RS:
Initially, we will have one device, but there will be other devices coming up.
91mobiles:
So where will YU be based?

RS:
Our main office will be in Delhi, but the development centre is going to be in Bangalore, in fact I'm headed there right now.