Highlights
The report suggests that the iPhone 14 Pro has edged ahead of the newest Galaxy S23 Ultra by a sizeable margin
The A16 Bionic on iPhone 14 Pro posts higher scores on Geekbench than the Galaxy S23 Ultra's Snapdragon 8 Gen 2
The Galaxy S23 Ultra performs better than its predecessor, the Galaxy S22 Ultra
A new finding suggests that the Apple iPhone 14 Pro still reigns superior over the latest Samsung Galaxy S23 Ultra flagship smartphone when it comes to performance. The report which comes courtesy of CompareDial, compares the Geekbench listing of the top-tier flagship devices in both single and multi-core test formats. Despite Samsung's complete shift to the Qualcomm-sourced Snapdragon 8 Gen 2 SoC, Apple's silicon in the form of Apple A16 Bionic still holds the lead.
Samsung launched the Samsung Galaxy S23 series on February 1st and we've already compared the vanilla Galaxy S23 to its main rivals, the iPhone 14, the OnePlus 11 as well as its predecessor, the Galaxy S22.
iPhone 14 Pro vs Samsung Galaxy S23 Ultra Geekbench
Samsung, with the introduction of the Samsung Galaxy S23 series, has made a complete shift to the Qualcomm-sourced Snapdragon 8 Gen 2 chipset and has stopped shipping the 2023 flagship device with its Exynos chipset. The Galaxy S23 series, according to the company is shipping with a custom Snapdragon 8 Gen 2 chipset with a higher max clock speed.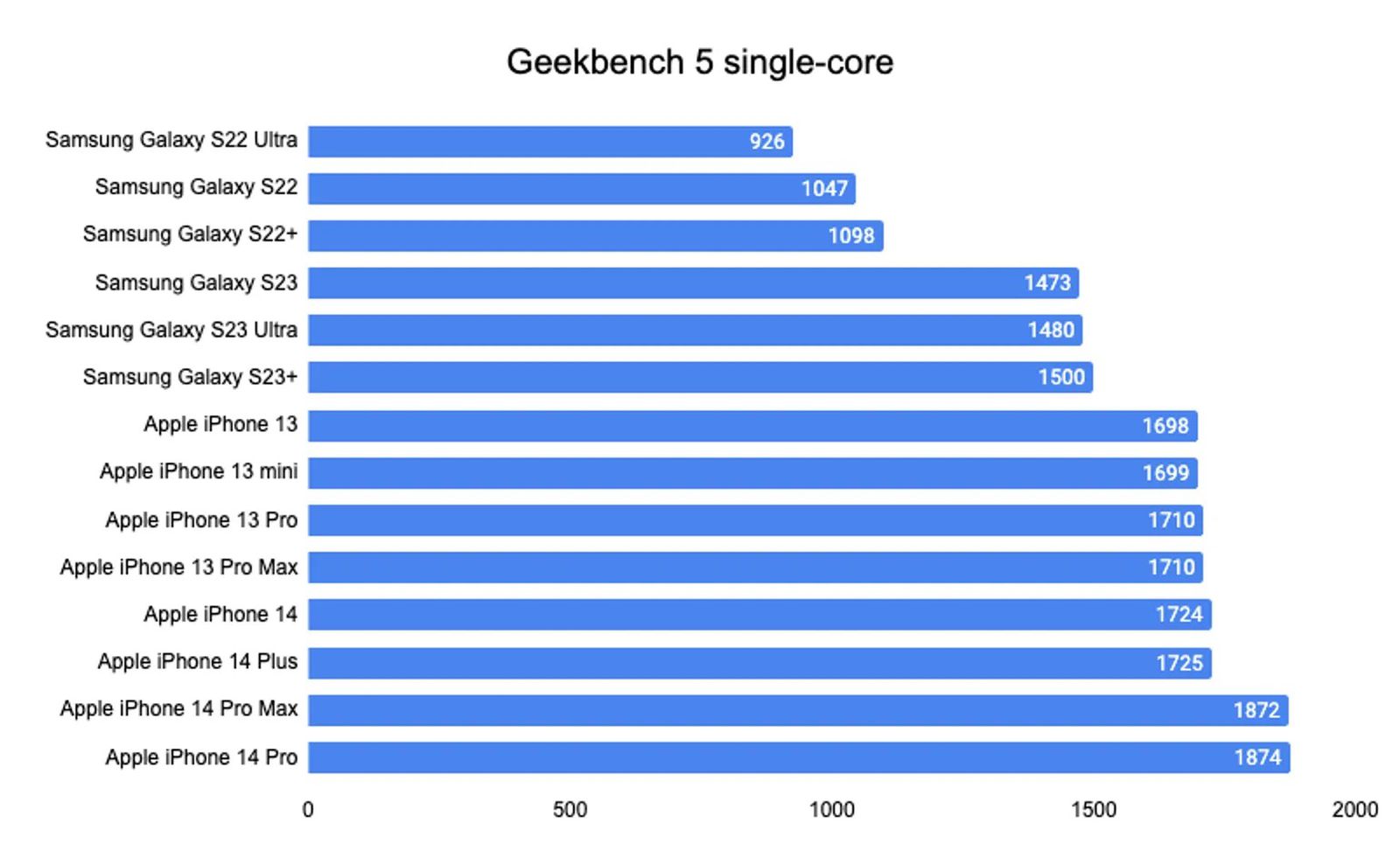 The iPhone 14 Pro scored 1,874 on a single-core performance test while the Galaxy S23 Ultra only managed 1,480. The Galaxy S23 Ultra fell short of the iPhone 14 Pro by 21.02 percent. However, the gap narrowed done to 14.86 percent when it came to multi-core tests. Here, the Galaxy S23 Ultra scored 4,584 while the iPhone 14 Pro maintained its lead with a score of 5,384. Interestingly, the vanilla iPhone 14 with the older A15 Bionic with a 5-core GPU takes a lead over Samsung's Galaxy S23 Ultra when it comes to single-core performance.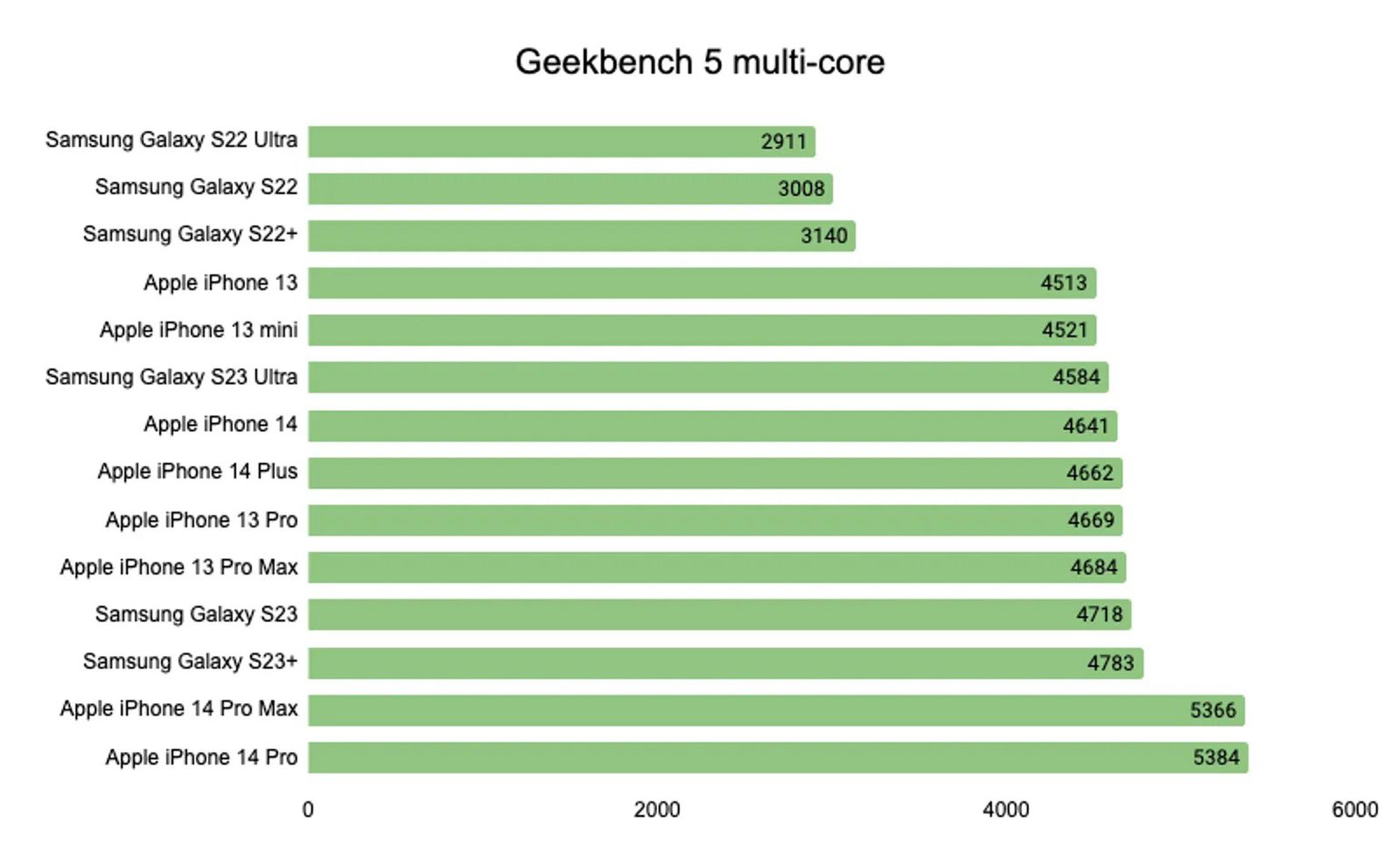 In the past, Samsung has struggled to keep up with Apple's silicon, and with Apple's advancements in this field, the gap has only widened. The Apple iPhone 13 fared better than both the Snapdragon and Exynos-powered Galaxy S22. The iPhone 13 still fairs better than the entire Galaxy S23 lineup in single-core tests.