"The Motorola "Blackjack" smartphone with model number XT2055-2 is expected to be a budget or mid-range device with a large battery, as per the FCC filing"
A new Motorola smartphone has surfaced on the FCC certification database, without leaving too many details on what the smartphone brings to the table. The biggest detail found about the smartphone, bearing model name XT2055-2, states that it may come with a 5,000mAh battery, while its specifications state that it may not feature dual-band Wi-Fi. This suggests that the smartphone may be an entry level device that focuses on battery life, and may hence be a battery-centric variant of a budget lineup under Motorola, or possibly even its parent company Lenovo.
According to the FCC filing, the smartphone measures 175mm diagonally, which, when accounted for the bezels, translate to roughly a 6.6-inch screen size. While this does seem slightly disproportionate in terms of specifications, it is possible that the smartphone may be a 'Max' variant of a mid-range Motorola smartphone lineup that features a high capacity battery as well. Publication Nashville Chatter states that this may not be a part of the Motorola G8 lineup, since the latter generally comes with model name of Motorola XT2041. So far, other variants of the Motorola 'Blackjack' smartphone have also been spotted, suggesting that the device may be launched in multiple countries.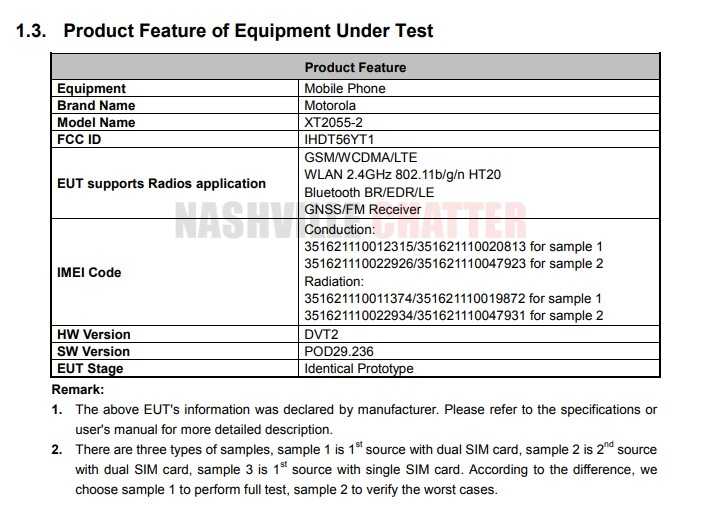 Motorola is believed to have quite a few devices in the making, with FCC, EEC and WFA filings revealing multiple model names that may launch soon. These include the Motorola XT2043, which reportedly sport a 4,000mAh battery. There is also the Motorola XT2045, XT2052 and the XT2053, all of which may be upcoming devices belonging to different lineups under the Motorola and Lenovo smartphone lineups.
Interestingly, the XT2053 model number was recently spotted on Thailand's NBTC certification site where it mentioned the name of the smartphone as the Lenovo K11. The K11 is expected to be a mid-range phone with a 6.2-inch waterdrop display and Android 9 Pie software.