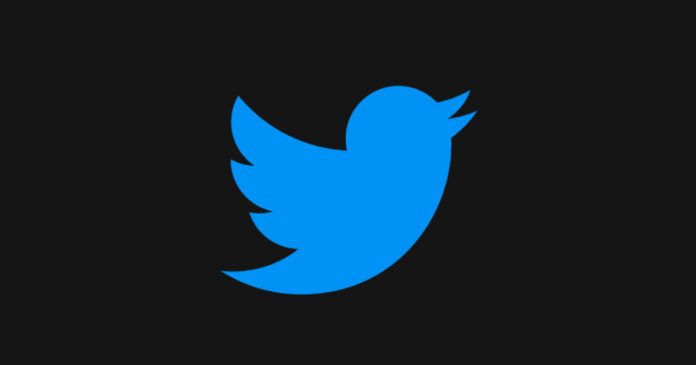 "Twitter's new Profile Preview would help the users to see the basic details of other users in a card by tapping on the user's '@' handle in a tweet."
Twitter might introduce an easier way to see 'profile previews' in order to encourage more people to check profiles before responding to unfamiliar persons. The experiment is now processing in its iOS app and the feature shows more about a user without going away from the timeline.
Twitter has gained popularity over the years, and now it is a reliable platform from breaking news and entertainment to sports and politics. From common people to celebrities and high-profile politicians, everyone is now aware of this networking service. So, it is more important now to know about the person first before replying back. And it seems like Twitter is on the way to make it possible in a simple and easier way.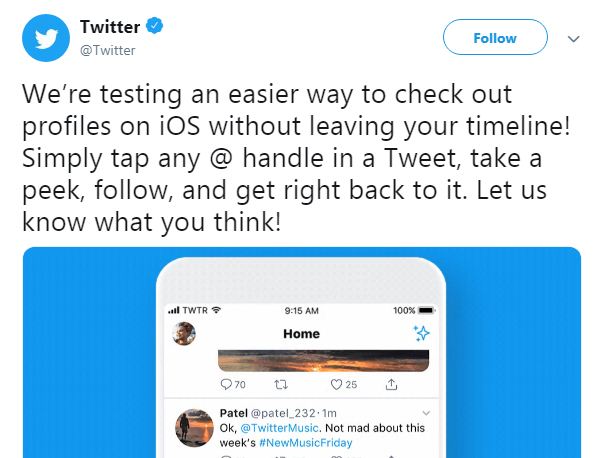 If a user is included in the test, he/she could see the user's basic details and an option to follow or mute the user in a card by simply tapping on the user's @ handle on a tweet. After that users can return to the usual browsing or view the full profile to know more details.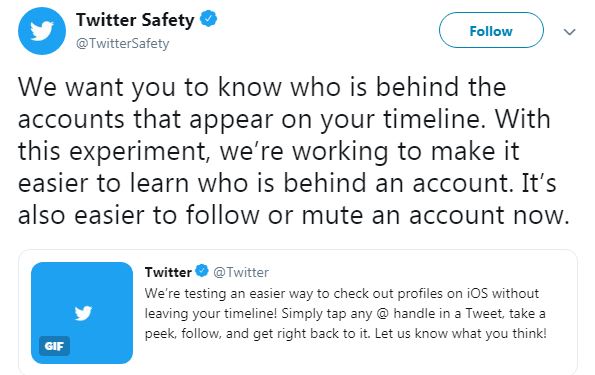 Not only this, but as per the Twitter safety team's explanation, users might also get a better option to differentiate between bot and a person, and deal with them accordingly. This addition is made after the reveal of a new poll from the Pew Research Center, which found many social networking users from the USA fear they cannot recognize a bot from an actual person on social media.