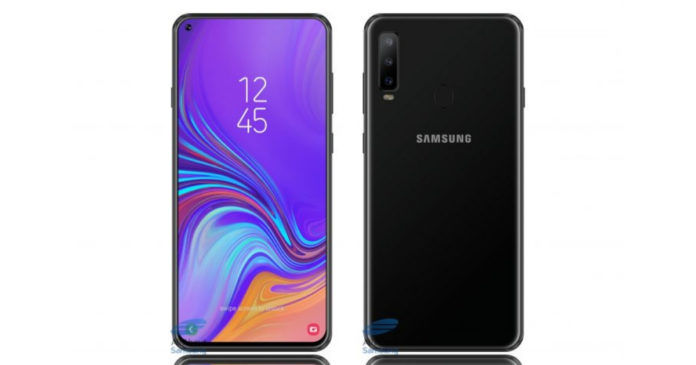 "The upcoming Galaxy A8s would be the first smartphone to feature a hole-punch display for the front camera."
The upcoming Samsung Galaxy A8s, which has been in the news for being the first smartphone to feature a hole-punch display and is scheduled to be announced next week, has been certified by the Wi-Fi Alliance. The listing confirms that the smartphone will be offering a dual-band Wi-Fi support (2.4GHz and 5GHz).
Not much about the device has been revealed in the listing since the focus is on Wi-Fi capabilities only. However, it has been confirmed that the device will be running on Android 8.0 Oreo. It can be disappointing that the new smartphone would be running on Oreo despite the Android Pie, which has already been released in August. Instead, the Galaxy S10 is said to be the brand's first phone to come with the latest Android Pie.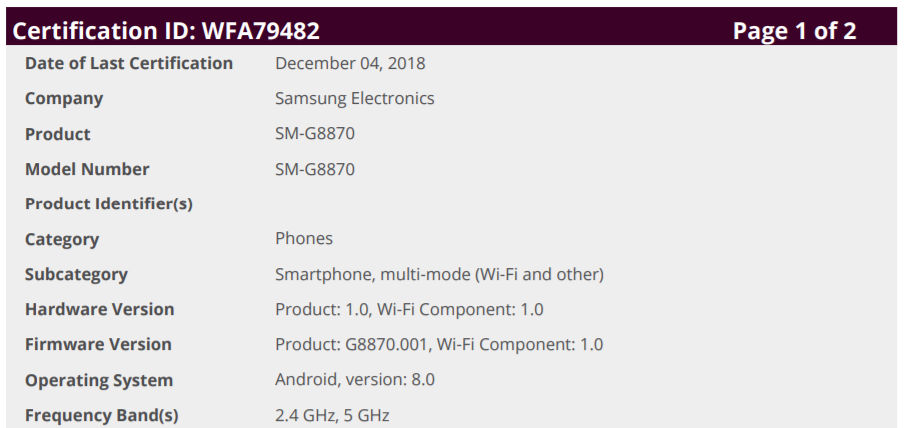 Moreover, the Android Pie version for Samsung brings various improvements that would affect older devices in receiving updates. For instance, Samsung is working on its own gesture-based navigation system, which will be introduced as a new One UI. Based on the new user interface, the relevant content can be kept at the bottom half of the display, which can leave the top half for viewing tasks. Also, the UI has been built keeping in mind the compatibility with the brand's foldable device, the Galaxy Fold so that it can provide a seamless use of the two displays.
Regarding the company's Android Pie upgrade, it can be expected to arrive with Galaxy Note 9 and Galaxy S9 series. Once, Samsung releases its first device with Android Pie, the focus is likely to shift to the Galaxy Note 8 and Galaxy S8 series. Hence, it is not clear how the brand would release the new OS update for the Galaxy A8s after the smartphone is launched.