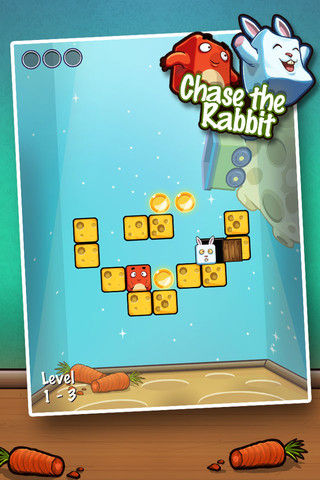 Follow The Rabbit is another puzzle game for iOS device users. This game is developed by the Armor Games Inc. It is a puzzle game in which you will have to chase through the woods and explore the adventure in different levels. This game is having a lots of challenging puzzlers to solve and there are many cool features in this game like its game play and graphics. This game may look like the three colour matching games and all but it's totally different than other games out there. Whenever you will start a new level in this game you will find a cute rabbit running through the wooden door and you will have to do different actions to get to that door to follow that rabbit. You will have to move over different platforms, dodge bullets and all in this adventurous game. All of the levels of this game have different game play to enjoy. We are pretty sure that you will not get bored with this iOS game.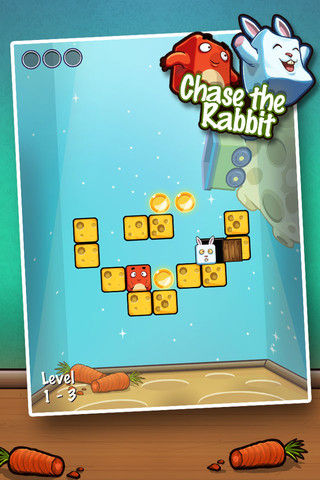 Features of Follow The Rabbit puzzle game for iOS devices –
– Graphics of this iOS game are pretty good.
– It is a puzzle based adventure game for iOS device users.
– There are 100 levels in this game and more levels will be updated soon.
– You can enjoy the game in 5 different rooms or we say worlds.
– Game mechanism is surely very unique.
– Touch Screen controls are very simple for the game.
– Sounds used in this game are really very simple.
– It's a cool game for puzzle game lovers with lots of colours and all.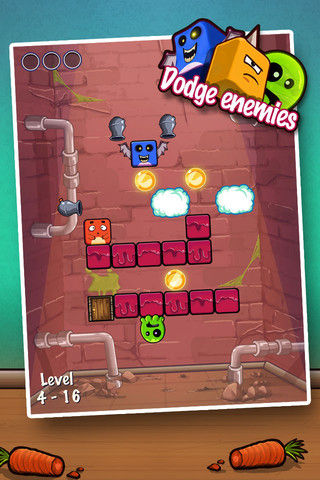 Conclusion –
Follow The Rabbit is another puzzle game for iOS devices with cool game play and touch controls. Graphics of this game also look pretty good on retina devices.
Our Ratings – 3.9/5
Download Link –Follow The Rabbit