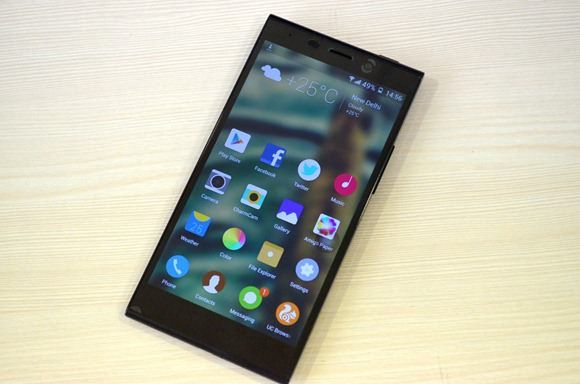 "If only the Gionee Elife E7 had expandable memory and better software, it would have been a perfect Android smartphone"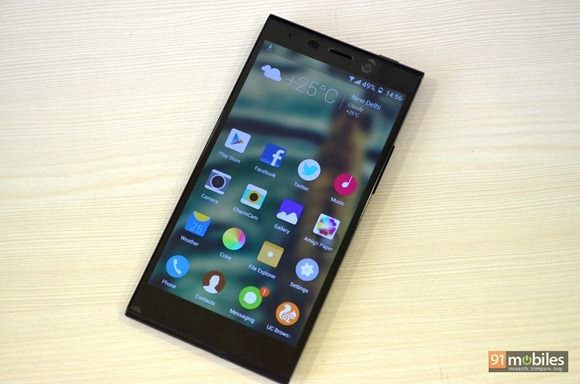 The launch of Gionee Elife E7 for the brand marks its entry into the premium Android device segment in India, which by far has been ruled by international brands like Samsung, Sony and LG, to name a few. Gionee's approach with the Elife E7 is different though – it's a premium device with superb specs, but the pricing has been kept quite low, relatively speaking. With the E7, Gionee aims to target users who seek performance-oriented devices but do not have a big budget. Adorned with top-notch hardware and specifications, the Elife E7 sure sounds great on paper. But how well does it perform in real life and what it's really capable of is what we intend to find out with this detailed review.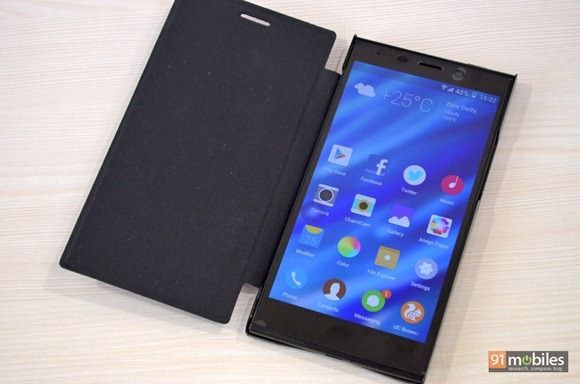 Good looks with plastics and a lot of gloss
As devices like the Nokia Lumia range and a few others like the HTC One X show, plastics can be a viable option for offering the desired look and feel while not compromising on build quality. The
Gionee Elife E7 is no different
and comes with a polycarbonate unibody that is 9.5mm thick. The device has been launched in a variety of colours but at present only the white and black colours have been made available, and out of the two, we got the black one for review.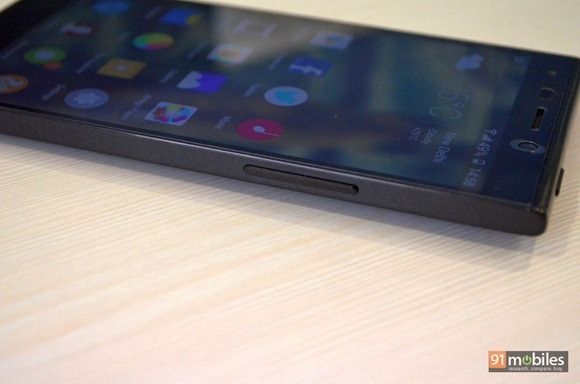 Unlike previous devices from the brand, the Gionee Elife E7 follows a different approach in look and feel. Instead of the matte finish that adorned the older devices like the Gionee Elife E5 and the black variant of the Elife E6… the E7 gets a glossy back and to add to the woes, the supplied case gets an even glossier back that is prone to scratches and a ton of smudges.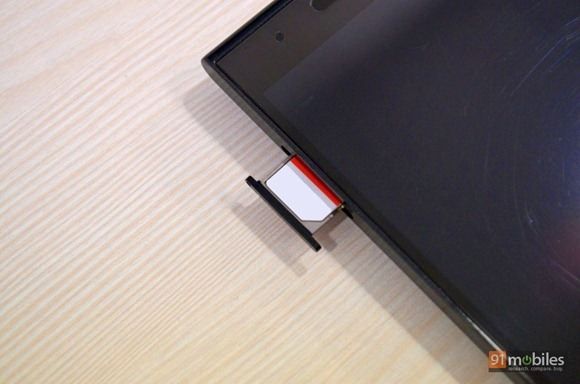 Despite that however, the Elife E7 feels like a sturdy device and even with a 5.5-inch display, it makes the user feel confident enough for single-handed usage. While most manufacturers are now adding default Android keys as a part of the user interface itself, Gionee E7 offers feather-touch backlit keys as a part of the bezel.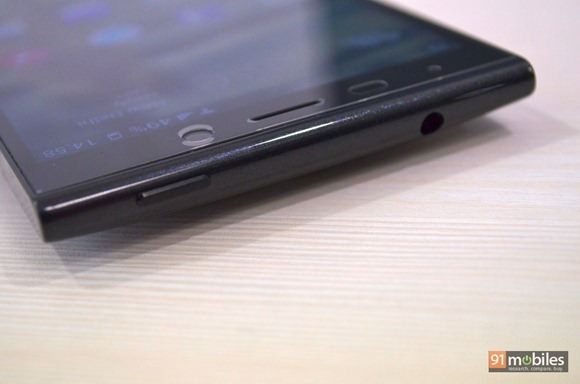 One problem with the design is that the power/standby key has been placed on the very top, which might be an issue for most users. To resolve this problem, Gionee has incorporated double-tap-to-wake functionality on the device and it works brilliantly.
5.5-inch display offers bright and vibrant visuals
The Gionee Elife E7 boasts of a 5.5-inch display featuring a resolution of 1,920 x 1,080 pixels. It's built on the latest generation IPS technology featuring LTPS display fabrication. LTPS stands for Low temperature Poly Silicone and with the use of this technology, manufacturers can make displays that can have higher pixel density and offer faster refresh rates, making them appropriate for today's fast-paced mobile games and high definition videos.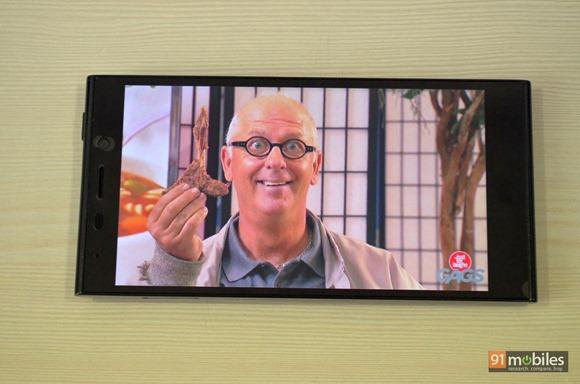 The display on the E7 offers vibrant colour reproduction along with good contrast ratio as well. Brightness levels are adequate, making the display legible under sunlight or in brightly-lit rooms. Hoever, unlike AMOLED displays used by several flagship devices, the E7's display offers a more natural colour tone and doesn't over-saturate them.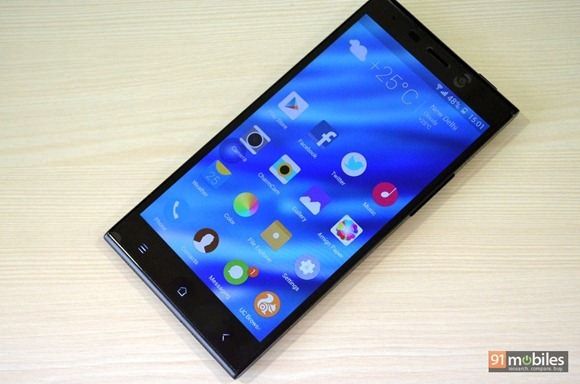 Along with the double-tap-to-wake functionality, Gionee has also added lock screen gestures. Users can simply draw the alphabet 'C' on the screen while it's off to open the camera directly. Howveer, users can only customise which application can be opened with the same gesture. So if you need a faster way to launch
WhatsApp
, you can link the same gesture to the app and get it running within moments of drawing the letter 'C' on the device. No other gestures are available and you can only do this one app of your choice – a slightly more limited functionality than what we saw on the Oppo N1.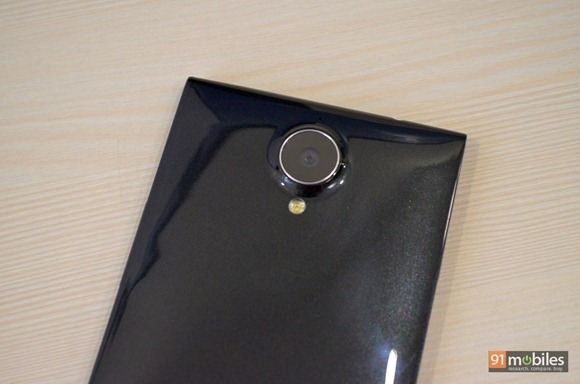 One of the better cameras, definitely
As one of its flagship features, the 16-megapixel camera of the Gionee Elife E7 is surely among one of the strongest mobile phone cameras available today. The third largest number to be precise, as Nokia PureView leads the way with its 41-megapixel camera on the Nokia Lumia 1020, followed by the 20-megapixel units on the Sony Xperia Z1 and Z1 Compact, and also the Nokia Lumia 1520.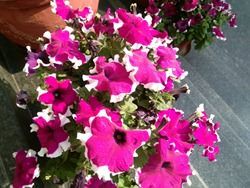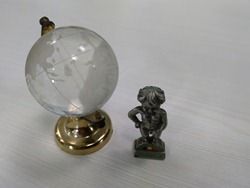 However, the 16-megapixel camera on the Gionee Elife E7 is not just about more megapixels. It boasts quite a few other interesting specs too. The company has used an OmniVision sensor on the device that offers 1.34 micron pixels on a 1 /2.3 inch sensor, allowing it to capture more light and detail with it resulting in better image quality. Along with this, the camera also gets a 5-element lens that offers better clarity and wider area capture from a shorter distance. The protective lens cover on the Gionee Elife E7 is built using sapphire glass, which is quire resilient to scratches as compared to normal glass and therefore allows for flawless image capture over a longer periods too.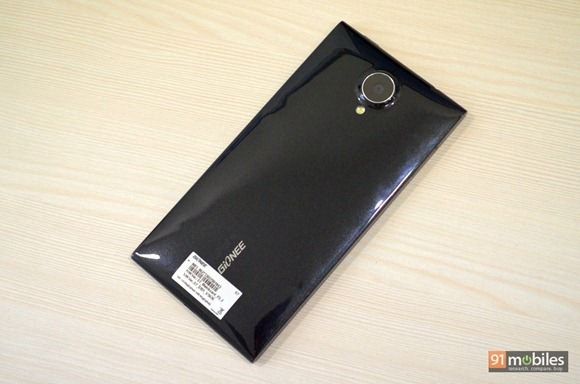 Additionally, Gionee has offered an advanced camera app on the Elife E7. With this, users can fine tune settings for the best possible pictures, or as to what they feel is the best. The app allows users to select the scene, white balance and even the megapixel value of the shots being taken. In addition, the whole app has been laid out very neatly, making it a tad more useful. Instead of sliders, the app makes use of circular dials that can be rotated like controls on a real camera, lending an extra layer of credibility.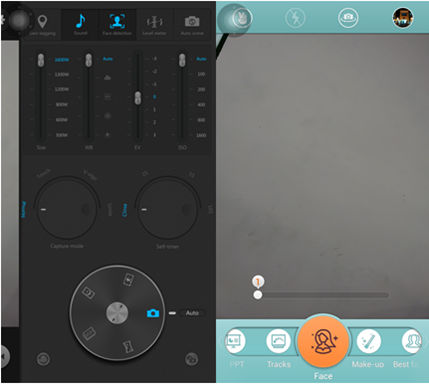 The camera offers great image capture with vibrant colours and contrast levels. However, the smart image capture application called CharmCam provided on the device needs some getting used to before you can make proper use of it. The app allows users to take images in different modes and edit it on the fly as well.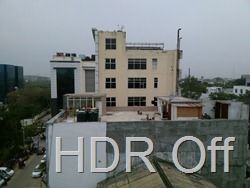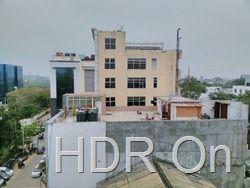 The camera also supports an HDR (High Dynamic Range) mode that allows users to capture images that offer the extreme range in terms of contrast and colour variance. Unlike other devices, when taking HDR shots the Gionee Elife E7 stores two shots, one with HDR and the other without it.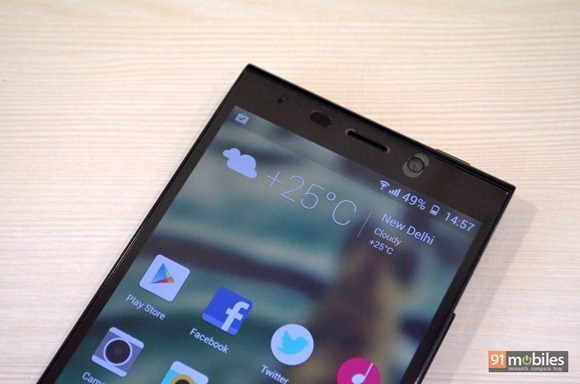 At front the Gionee Elife E7 features an 8-megapixel camera with autofocus. Yes, you read that right. In fact, this device is the first to feature an 8MP autofocus camera on the front. The Oppo N1's 13-megapixel snapper might just put it to shame when it comes to Oscar-grade selfies, but that device just has a single shooter that doubles up as both the primary and the front camera.

Amigo UI still needs a lot of tuning
Gionee has powered the Elife E7 with Google Android 4.2 Jelly Bean layered with the Amigo user interface version 2.0. As compared to the older version the UI is much more fluid in terms of usage and offers easy access to all the apps as Gionee has chosen an Apple-like UI with all apps available right on the home screen. However, if you are used to the various widgets available on Google Android then you might want to replace the Amigo UI with something like a
GO EX Launcher
.
On the lock screen, the Amigo user interface brings a number of useful quick access features, and to make use of these, users can simply swipe from left to right on the lock screen. Here users get quick access to camera, voice recording, flashlight, and a fake call feature as well. To fake a call users need to hit this button once and 15 seconds later they'll get a call. Even if someone manages to catch a glimpse of your phone, all they will see is an incoming call from an unknown number.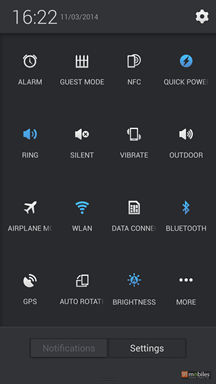 Preloaded apps include
Charm
camera,
NQ Antivirus
, a system optimiser app and a bunch of games as well. If you don't like the games, they can be easily uninstalled, but not system apps or preloaded ones. Even though Gionee has improved the user interface a lot compared to its previous version, it may not find favour with those who'd prefer a more conventional Android UI and support for widgets.
Supercharged hardware for performance
The Elife E7 comes powered with one of the fastest ever mobile processors currently available, the Qualcomm Snapdragon 800. This quad-core processor is clocked at 2.2GHz, which promises that most present day application will be easily handled by the device. The chip also comes with the Adreno 330 graphics engine that runs at 450Mhz and offers support for HD and THD games as well.

Sporting the Snapdragon 800 processor does not guarantee the performance, as optimising it to extract the best possible performance is the key. And Gionee has been able to successfully do that for the Elife E7. The device feels great and performs well even for THD games such as
GT Racing 2
and offers stutter-free graphics for
Shadowgun Deadzone
. While playing games for longer hours makes the device hot, but the performance is not affected and we managed to play HD games on it for a couple of hours non-stop.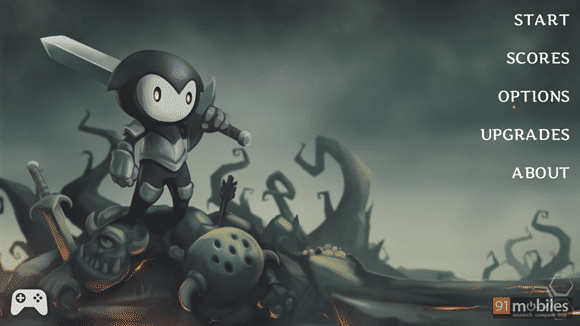 The device comes powered with 2GB and 3GB or RAM for 16GB and 32GB internal storage variants respectively – our review unit was the lower variant of the two. Even with 2GB RAM, the E7 performs well and offers a smooth usage experience. However, if you're planning to buy one, spending Rs 5,000 extra for the 32GB storage variant would be a wise thing to do. Internal storage variants as we have mentioned are available as 16GB and 32GB. However, the Gionee Elife E7 does not come with expandable memory and be aware that 16GB storage variants will only offer nearly 11.7GB of user-available storage.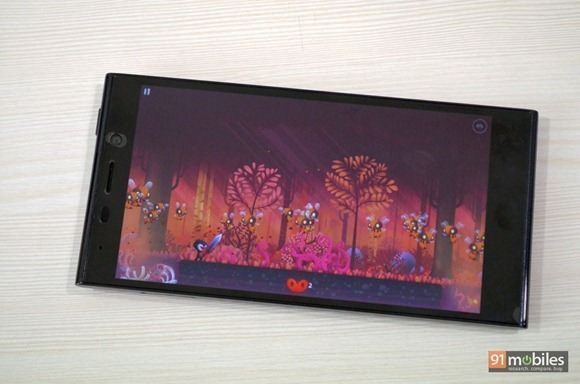 A rising star among the competition
In a short span, Gionee has risen from "yet another Chinese" device manufacturer to a standout brand worthy of notice. Today there are a number of devices available from the brand right from Rs 10,000 to Rs 30,000 price range. Being priced on the higher side of the curve, the Elife E7 brings a premium appeal to the users. It's big, it's fast and it's stylish as well. Comparing it with the nearest competitor, the
Google Nexus 5
, the Elife E7 wins in almost all aspects except for its processor clock speed, which is 100Mhz slower than that on the Nexus 5, and the software. In terms of camera quality, the Nexus 5 offers an 8-megapixel camera while the Gionee Elife E7 sports a shooter with double the resolution, along with a couple of modifications to make it even better. The display is bigger and offer a much neutral colour tone, which is soothing to the eyes as well. In addition, the Gionee Elife E7 is almost Rs 4,000 cheaper than Nexus 5 if not more.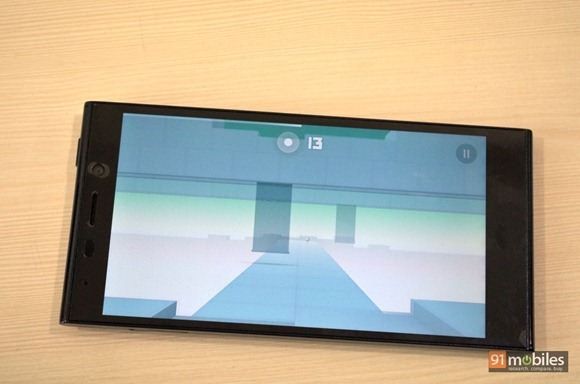 Even while comparing it to a brand like Oppo, which recently made available its largest phablet the N1 in the Indian market, the E7 offers a better processor and a similar camera at a lower price point. The downside is that many users might not like the Amigo User interface but then they have the option of changing it at will. In addition, unlike Google Nexus devices, Gionee devices have been a tad slow in terms of getting OS upgrades, but we hope things will change as the brand gets popular in the country.
Verdict
Ultimately, if we were to sum it all up in one sentence, it would be that the Gionee Elife E7 retails for around Rs 24,000 for the 16GB version at which it brings ultimate value for money to users seeking a stylish, performance-oriented device.
Gionee had launched the E7
at Rs 27,999 and Rs 32,999 for 16GB and 32GB storage variants respectively, but with recent price drops, the two variants are now retailing at about Rs 24,000 and Rs 29,000.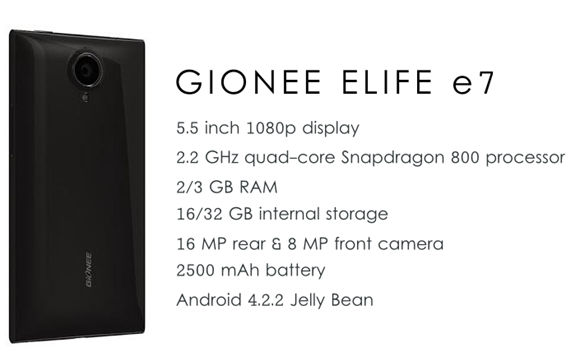 The Gionee Elife E7 offers a comfortable one to one and a half day's worth of run time between recharges, with moderate gaming, music and internet usage on 3G. If you try playing resource-hungry games on this device, then it will offer a backup time of about five hours. In our battery drain test, the Gionee E7 lasted for about 7 hours and 32 minutes during which it was constantly playing a 720p video in a loop with the volume set at 50 percent. While if you are a light user, the Gionee Elife E7 should offer you even better battery life.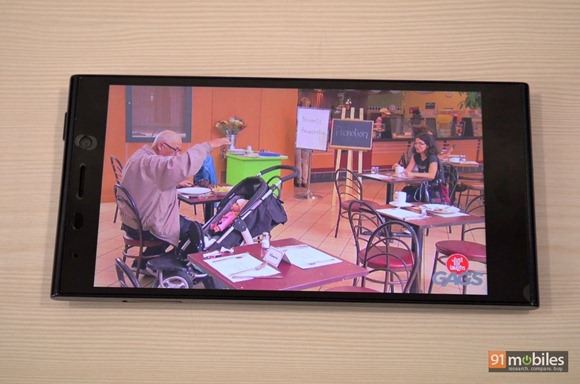 The Gionee Elife E7 is the cheapest Qualcomm Snapdragon 800 chipset-powered smartphone in India and offers superb value for money. Additionally, the E7 comes with NFC for easy pairing and data transfer with compatible devices. However due to different standard of NFC being used by different brands, inter-brand compatibility is an issue as with all other brands as well. The company however ,offers free NFC tags with the device that can be used to trigger different actions as per need.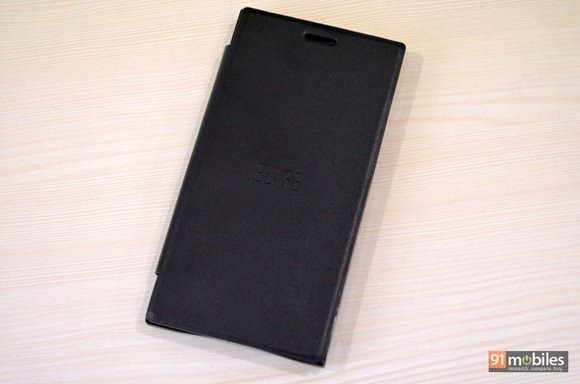 All in all, Gionee has tried making the Elife E7 complete in every sense and has even offered free accessories like screen protectors and a neat case for the device in the box itself. So if you are looking at buying a Android smartphone that offers a good mix of performance and features, then the Elife E7 is the one for you, but be advised that the upgrades might come in late and the Amigo UI offers different functionality than what most other devices offer.
Price:
Rs 26,999 (16GB) and Rs 29,999 (32GB)
Editor's rating:
8 /10
Pros
Good looks
Vibrant, high-resolution screen
Sturdy build
Fast performance
Good battery life
Amazing camera
Cons
Amigo UI still feels half-baked, and doesn't offer a true Android feel
Non-expandable memory
Glossy finish is a fingerprint and smudge magnet