Highlights
You can apply for HSRP or High-security registration plates online

Home delivery of HSRPs has also been started by the suppliers

HSRP comes with certain security features and anti-counterfeit technology
HSRP number plates have been mandated for all vehicle owners by the Ministry of Road Transport and Highways. The Delhi Transport Department has taken a 'pre-enforcement' drive, making it compulsory for vehicles sold before April 2019 to have the high-security registration plates. Violators are being fined up to Rs 5,500, which could be increased to Rs 10,000 in the future. There are approximately 30 lakh vehicles including 16 lakh two-wheelers, 12 lakh four-wheelers and two lakh commercial vehicles that are not fitted with HSRP in Delhi. If your vehicle is one of them, get the HSRP number plate fixed as soon as possible to avoid hefty fines. HSRP registration can be done online and you can get the number plate delivered at home. If you're wondering how? Follow the steps below:
Each state has a separate portal for HSRP registration. You can also check the HSRP status via the same website.
How to apply for HSRP in Delhi, UP, and Himachal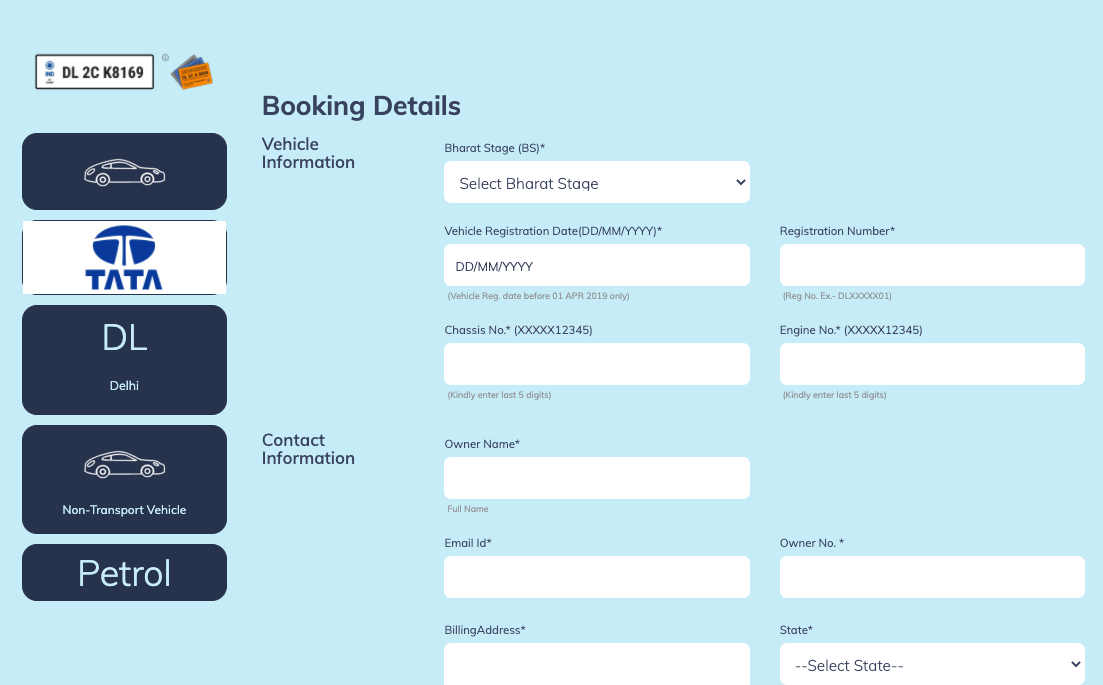 You can apply for HSRP in Delhi, UP, and Himachal Pradesh online via the 'Book-My-HSRP' website
The home page will give you two options: 'High-security registration plates with Colour stickers' and 'Colour Sticker'.
Click on the first option if you want High-security registration plates.
Next up, select your 'vehicle make', then 'State', 'Private Vehicle / Commercial Vehicle', Fuel Type, and 'Vehicle Type'. Currently, the website is only offering HSRP number plates for vehicles registered in Delhi, UP, and Himachal Pradesh. Private vehicles are non-transport vehicles with white background plates, while commercial vehicles have yellow number plates.
Fill in details such as BS, Vehicle Number, Chassis Number, Engine Number, Owner Name, Address, and Mobile Number.

Click/ Tap 'Next' to book HSRP appointment
You'll have the option to

pick the HSRP number plate via the dealer/centre or get it delivered at home. The home-delivery comes with an additional charge of Rs 250. The HSRP number plate itself costs Rs 400 on an average for two-wheelers, up to Rs 1,100 for four-wheelers depending on the category. The colour-coded stickers can be fitted for Rs 100 for vehicles with an HSRP.

Choose the date and time from the available slots.
Make the payment online and you will get the acknowledgement receipt.
Save the receipt and show to the traffic police official when asked for it.
If your vehicle is already fitted with HSRP and you just want the 'Colour Sticker', go with the second option. 'Colour Sticker' is basically a fuel sticker meant for identifying vehicles based on their fuel type. Vehicles running on petrol and CNG will have light blue-coloured stickers, while the ones that use diesel will have an orange-coloured sticker. The sticker has details like the registration number, the registering authority, a laser-branded PIN, and the engine and chassis numbers of the vehicle. It's affixed on the vehicle's windscreen.
How to book HSRP appointment in Punjab, Haryana, and other states
HSRP registration for Punjab, Gujarat, Haryana, and other states' vehicles can also be done online; however, using separate portals. For vehicles registered in Punjab, visit punjabhsrp.in/. The registration process remains similar to the HSRP registration in Delhi, Himachal, and UP.
Similarly, Haryana and Gujarat vehicles' HSRP registration can be done via their respective websites haryanatransport.gov.in and hsrpgujarat.com/. Not all states will be offering home-delivery of HSRP number plates.
How to check HSRP status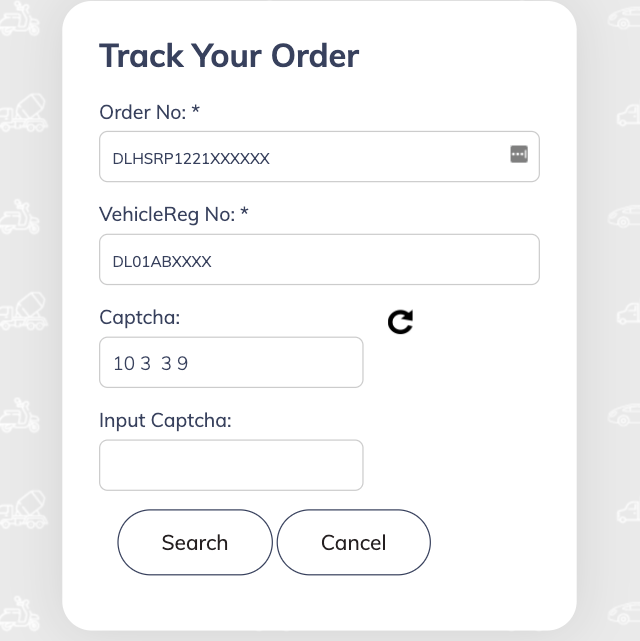 To check HSRP status, go to the same website from where you've booked HSRP number plate, Book-My-HSRP, for instance
Select 'Track Your Order' from the options atop the screen.
Enter Order ID – which you may have received post-HSRP registration, vehicle registration number, Captcha code, and hit 'Search'.
You'll get the status report
You can also reschedule or cancel orders from the HSRP's website.
What is HSRP?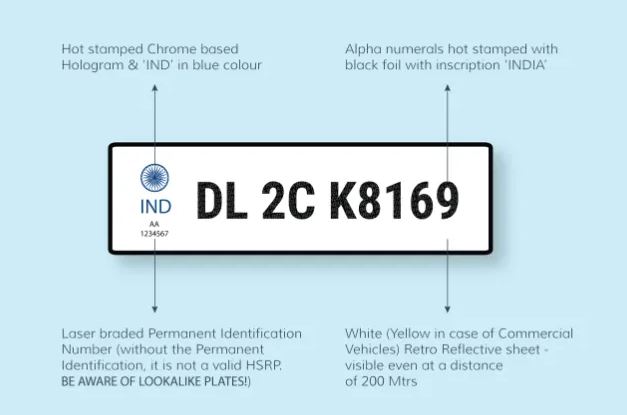 HSRP is a high-security number plate, which cannot be tampered, unlike regular number plates. It comes with a hot-stamped chromium-based hologram number, letters bearing the inscription 'India', and Ashoka Chakra. Besides that, the plate has a laser-branding of a 10-digit permanent identification number (PIN). HSRPs are also protected against counterfeiting, and they are fastened on the vehicles using non-removable/non-reusable snap lock fitting systems. Once the unique registration is fixed, it is then electronically linked to a vehicle.
Where do you get the HSRP fixed?
HSRP fitting can be done at the centre/ dealer or by the person who's delivering the number plate at your home. The authorized dealer/vendor list can be checked at the government's portal.