"It's 2019, and mid-range smartphone brands like Redmi and Realme pack fast chargers in smartphones that cost less than 1/5th the price of an iPhone 11"
In its biggest event of the year, Apple just unveiled the latest iPhone lineup at the Steve Jobs Theater in Cupertino, California. The company has made official three new models – the iPhone 11, iPhone 11 Pro, and iPhone 11 Pro Max. Apart from the interesting nomenclature, the new iPhone 11 range comes with upgraded internals, cameras, and battery life. The iPhone 11 Pro and iPhone 11 Pro Max come bundled with a 'fast' 18W USB-C charger in the box, which is a respite for many fans. However, the relatively affordable iPhone 11 still packs in a slower 5W charger in the box, and that is a major problem in 2019.
iPhone 11 is the most affordable smartphone in Apple's upgraded lineup, priced starting at Rs 64,900 in India. It packs in the same processor and GPU as the more expensive models, and comes with top-of-the-line camera specifications but misses out on the bundled 18W fast-charging adaptor. For context, the iPhone 11 Pro and 11 Pro Max both come with the 18W adaptor in the box — all three phones support the same fast-charging speeds, so iPhone 11 is being singled out for this exclusion.
In times when multimedia consumption is on the rise, and a lot of people use their smartphones for video and music streaming, bundling a 5W-capable charger is almost a crime. While battery life might have improved year-on-year, users are charging their phones more frequently than ever. Thus, when you need a quick boost before leaving for work or for your next PUBG session, the frustrating wait to charge your phone will become a dealbreaker, at least for some of us. This, especially when you see competiing brands like Samsung and Huawei bundling 25W (Samsung Super Fast charging) and 40W (Huawei SuperCharge) adaptors in the box.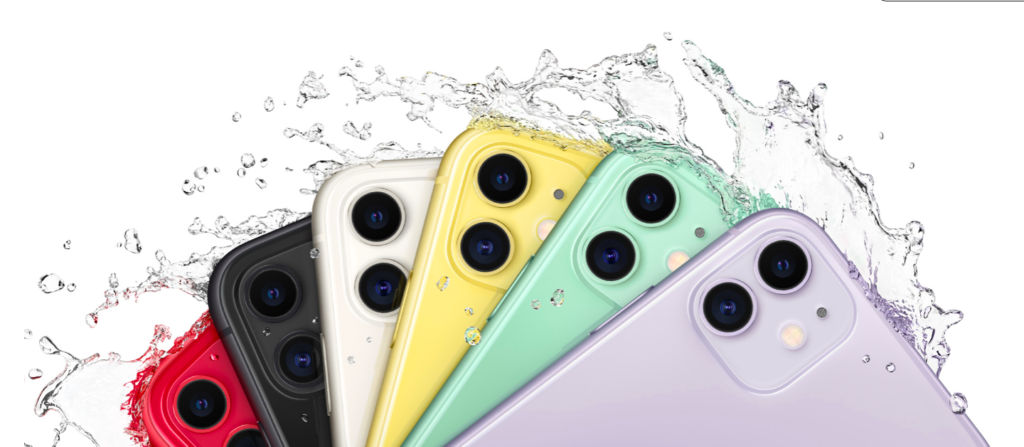 It's not that Apple is behind industry standards. The new iPhone range supports up to 87W charging with a compatible USB-C power adaptor. However, you will have to spend a substantial amount for a fast charging adaptor after paying around Rs 65,000 for a flagship smartphone.
While Apple bundles a 5W charger in the iPhone 11's box, the iPhone 11 Pro and iPhone 11 Pro Max do pack an 18W fast charger that, although better, isn't on par with industry standards. As mentioned above, Samsung and Huawei, the two major competitors for Apple in the global market, are way ahead in the game and offer faster charging on their flagship devices. The OnePlus 7 Pro too comes with a bundled 30W Warp Charge adaptor in the box. Even budget brands such as Redmi and Realme pack fast chargers in smartphones that cost less than 1/5th the price of an iPhone 11.
The iPhone 11 is expected to continue selling well into 2020, until the successor arrives around September next year. We hope Apple gets a reality check by then, and updates its entire range to USB-C, or at least provides bundled fast chargers with all the models it sells.