Highlights
Apple may bring Always-on Display feature to the iPhone 13 series
iPhone 13 Pro is also tipped to come with a 120Hz LTPO display
All iPhone 13 models will ship with upgraded ultra-wide-angle lens and a dedicated astrophotography mode
Although some iPhone models have shipped with AMOLED screens for quite some time, they lacked the Always-on Display feature. That is all set to change with the iPhone 13 series if a new leak from EverythingApplePro and prolific tipster Max Weinbach is true. Unlike Samsung, which offers a wide variety of AoD customization options, Apple plans on keeping things simple with the iPhone 13. The clock and battery charge percentage value will be front and centre, although the latter isn't visible in the image attached below. App notifications will show up underneath. New notifications will not light up the display and fade in with the others. Essentially, the iPhone 13 will get a very Apple Watch-like implementation of AoD.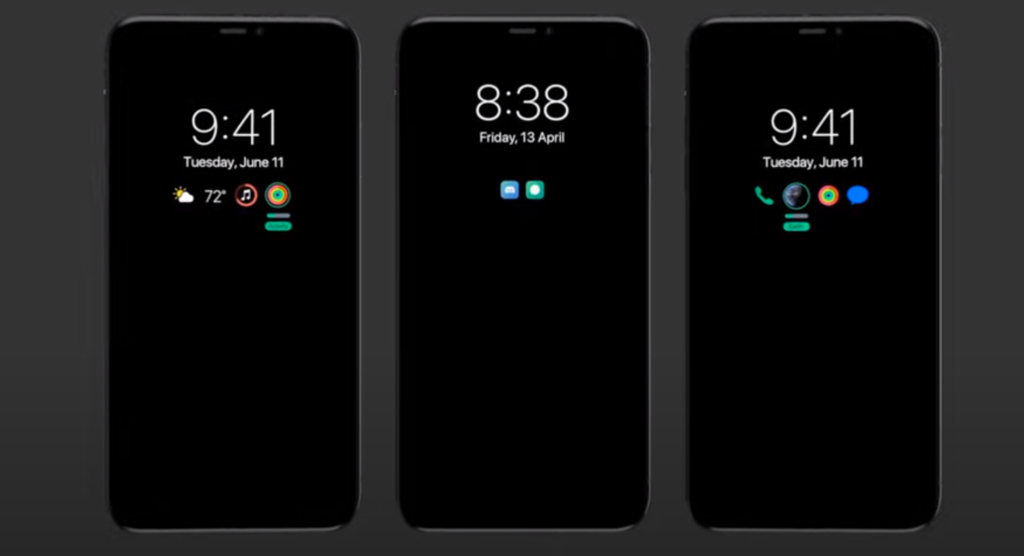 Max's source also suggests that the iPhone 13 Pro will ship with an improved matte black finish. To quote LeaksApplePro, "The matte back is getting refined. So in the 2021 iPhones, I'm sure Max is referring to the Pro models, they'll have a slightly more grippy texturized back. He says they'll be slightly more comfortable and he assumes it'll like a soft matte, like on the Pixel series." A high-refresh-rate (120Hz) LTPO display will also likely make its debut on the iPhone 13 Pro.
The video also states that the iPhone 13 body will remain identical to its predecessor, with a few centimetres of thickness adjust here and there. Therefore, we can expect to see the same triple-camera setup on the iPhone 13 Pro and dual-camera array on the non-Pro variant. We have heard multiple times in the past that the iPhone 13 series is expected to come with an upgraded ultra-wide-angle lens.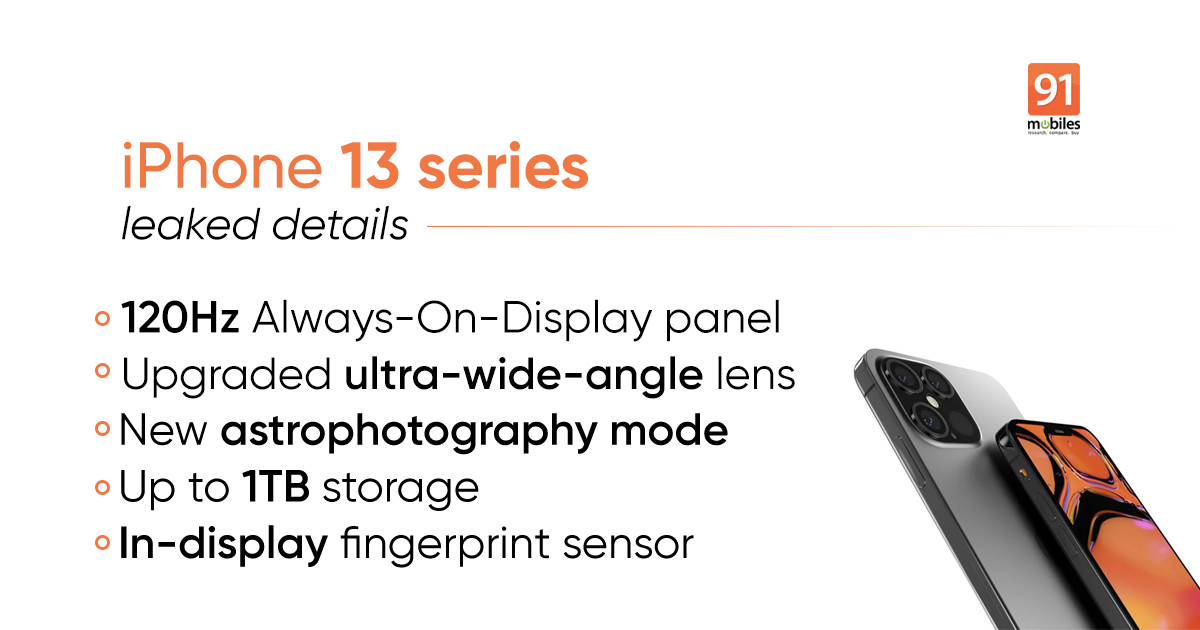 The video also speculates that the new iPhones will come with a dedicated astrophotography mode, similar to what we've seen on the Google Pixel series.