Smartphone users in India are a spoilt lot, if you ask me. The sheer number of phone brands and model options available to the Indian consumers are mind boggling. Clearly, it's a buyer's market. Things get especially convoluted in the affordable space, where buyers aren't usually very brand conscious, and tend to go after the best specs available in their respective budgets. This is the reason why Motorola, which used to be one of the favourites in the affordable phone segment (remember the Moto G series?), doesn't seem to be getting enough love these days. Its latest, the Motorola One Vision (first impressions) boasts several firsts to its name, and is looking to change things for the better. Can it though?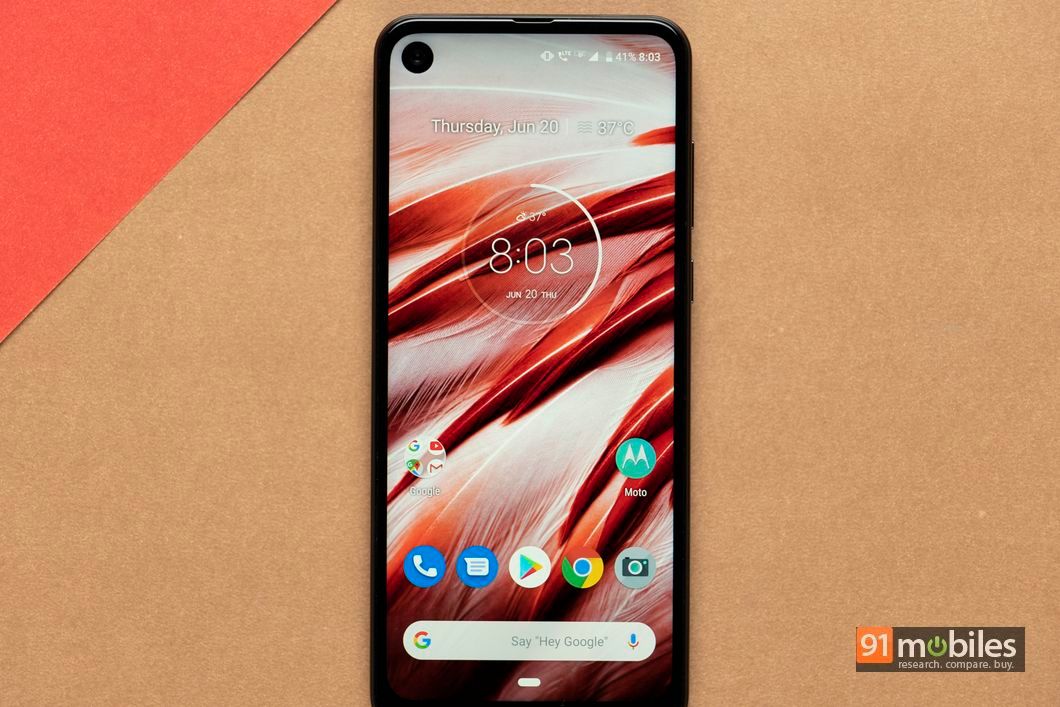 One of the main highlights of the Motorola One Vision is its longer-than-usual screen aspect ratio of 21:9. In fact, this phone is the first to come with this particular aspect ratio in India, as the Sony Xperia 1 (first impressions), Xperia 10 and Xperia 10 Plus (first impressions), which were the first in the world to boast this, never made it to our shores. Another interesting aspect about the One Vision is that it's the first phone from Motorola to utilise a Samsung Exynos chipset. Other than that, the device ticks quite a few boxes, such as the inclusion of a 48MP primary camera, a premium glass-encased design and Android One branding.
Specs at a glance
Display
Size
6.3 Inch
Resolution
1080 x 2520 pixels
Performance
CPU
Quad core, 2.2 GHz + Quad core, 1.6 GHz, Samsung Exynos 9 Octa
RAM
4 GB
Storage
Internal memory
128 GB
External memory
Up to 512 GB
Battery
Capacity
3500 mAH, Li-ion, Non removable
Camera
Primary camera
48 MP
Secondary camera
25 MP
Connectivity
Network support
Dual SIM 4G
Other options
Wi-Fi, Bluetooth 5.0, GPS
Others
Battery Capacity
3500
Operating system
Android 9.0 Pie
Design and display
Resolution
: 1080 x 2520 pixels
The One Vision's 21:9 screen defines its design, since the unconventional aspect ratio translates into an elongated chassis that could end up feeling a tad strange when you first hold the phone in your hand. While it does make the phone tall, the good thing is that the narrow form factor is easy to hold in the hand. One-handed usage could be an issue, especially if you have small hands, but the fact that the notifications panel can be accessed by swiping downwards anywhere on the screen helps. The other design highlight of the phone, also related to the display, is the punch hole placed on the top left. It does help in shaving off the bezel, though the phone still has noticeable borders, especially on the top and bottom of the screen. Inexplicably, the punch hole (which houses the front shooter) has a noticeably wide black border encircling it, which makes it look abnormally large. On the positive side, the One Vision stands out with its glass-encased design, looking every bit as premium as one of the high-end smartphones from Motorola and those from other brands. The gradient-based hues look quite classy, especially the blue one. However, I have the bronze one with me, and that looks even better… which is strange coming from me since I like all colours as long as they're blue.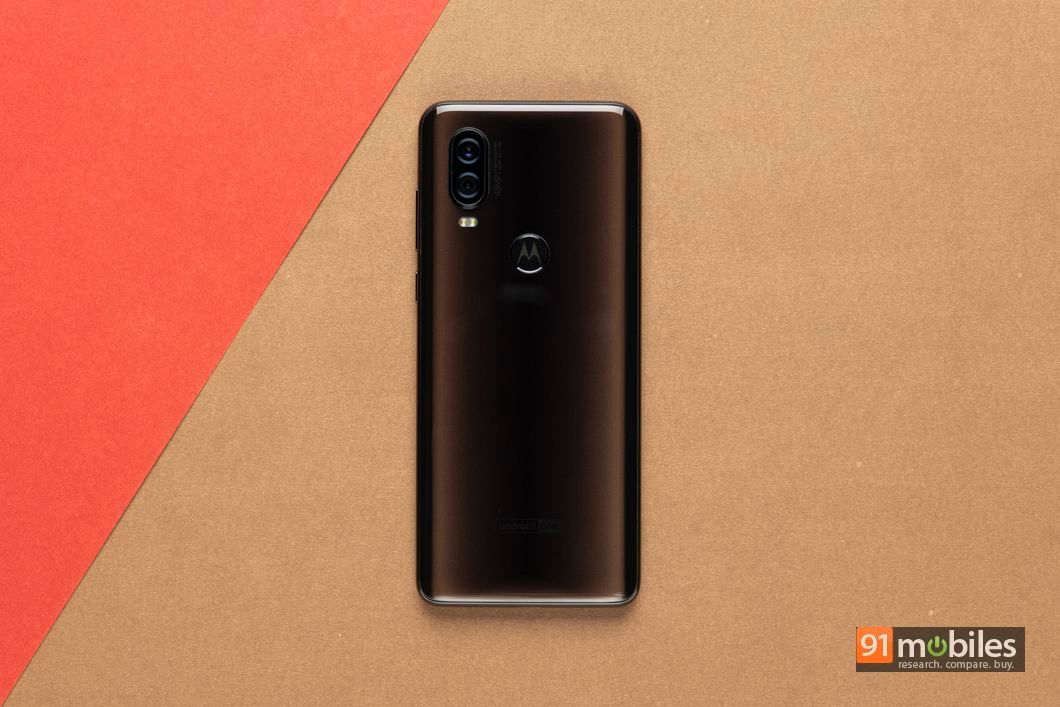 Coming to the 21:9 aspect ratio, Motorola's contention is that the display offers an immersive experience while watching videos, and that's true to a certain extent since quite a few movies are shot on this Ultra Widescreen format. Also, given that most people tend to hold their phones with the earpiece on the left side when switching to landscape, the position of the punch-hole notch shifts to the bottom left, which could help in delivering a better viewing experience.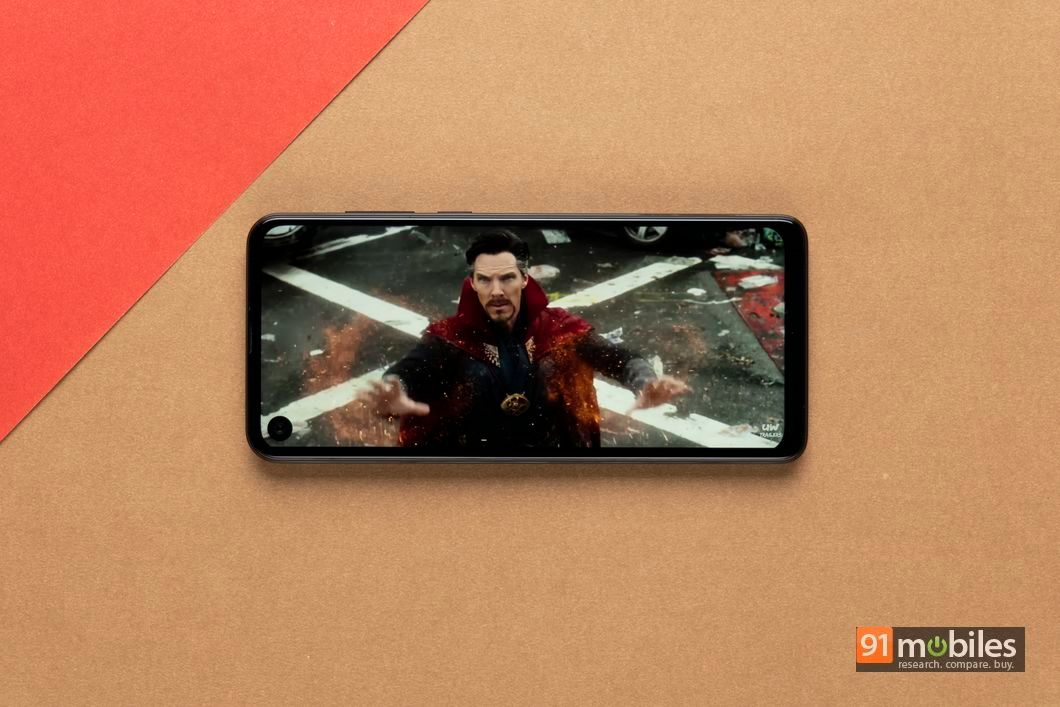 In real-world usage, the 21:9 isn't so much of a pull as it's made out to be. While the extra screen real estate comes in handy while scrolling through web pages and social feeds, finding 21:9 video content to play could still be a hit and miss. If you do find it, on apps like YouTube for instance, videos play full screen and look quite immersive. For other aspect ratios, you can pinch and zoom the videos to let them play full screen, in which case a small portion gets cropped out. Netflix and Amazon Prime Video however, which also have 21:9 content, don't cover the area above the punch hole, leaving a big black bar there instead. Otherwise, the 6.3-inch LCD display with FHD+ resolution displays accurate colours, and offers ample brightness levels and wide viewing angles, and has Widevine L1 support too. Sure, it's not as punchy (pun unintended) as an AMOLED display, but still, is quite capable.


Motorola One Vision design
The One Vision follows the norms as far as port placement is concerned. Both the power key as well as the volume rocker are placed on the right, with the SIM tray on the left, and the bottom acting as home for the USB Type-C port and speaker. On the rear, the dual cameras are placed on top left, with the Motorola dimple in the middle doubling up as the fingerprint scanner. Speaking of, the scanner is pretty fast and accurate, and the phone also offers a face unlock feature that works quite well too. Also worth mentioning is the fact that the One Vision is IP52 rated for minor exposure to dust and moisture.
Cameras
Cameras on smartphones have evolved by leaps and bounds in recent times, and one of the trends in this sector is the adoption of 48-megapixel sensors. The One Vision also joins the bandwagon, and offers a 48MP camera sensor at the rear, accompanied by a 5MP depth sensor. Hiding inside the punch hole on the front is a 25MP shooter for selfies. The 48MP rear shooter uses Samsung's GM1 sensor, which is the same as the one found in the likes of the Vivo V15 Pro (review) and the Xiaomi Redmi 7s. The sensor uses quad pixel tech to combine four pixels into one, and outputs 12MP shots. In fact there's no way to force the camera to shoot in 48MP, even in Manual mode. The latter does allow you to shoot in RAW if you wish, and allows you to control various parameters like focus, white balance, ISO, and exposure. The camera features include optical image stabilisation, Auto HDR, AI-based smart composition and shot optimisation, auto smile capture, and Google Lens integration.
Portrait lighting effects are available in the portrait mode, and you can also customise the level of background blur. There's a dedicated night mode too, dubbed Night Vision. There are a few fun options available as well, including Spot Colour (for highlighting one specific colour in the frame and turning everything else monochrome), cutout (for cutting the subject out of the frame automatically) and Cinemagraph (for photos that show a certain portion of the image in motion). Video options include direct access to YouTube Live, 4K shooting at 30fps, Slow-mo (1080p at 120fps or 720p at 240fps), and timelapse. As far as the selfie shooter is concerned, it can shoot in full 25MP resolution or in 6MP if you want to use the quad pixel tech.
When it comes to image quality, the Motorola One Vision can shoot really well, and that too across a wide variety of shooting conditions. Shots captured in daylight look sharp and full of detail, with slight oversaturation that makes them look pleasing to the eyes. The HDR mode works really well too, adding more contrast and dynamic range to the images, and livening up areas in shadow. In fact, sticking to Auto HDR would be best, since without HDR, bright areas in the frame can sometimes end up looking a bit washed out.
Motorola One Vision Camera samples
The portrait shots look swell too, though skin tones tend to go towards the warmer end of the spectrum. Edge detection is very good, and it's nice to be able to control the level of blur and use portrait lighting features for more creativity. Speaking of, the modes like spot colour are fun too, and you're bound to see your follower count going up if you post a few of those to your Instagram. The One Vision takes average shots in low light, but switch to Night Vision and you could end up with some good shots.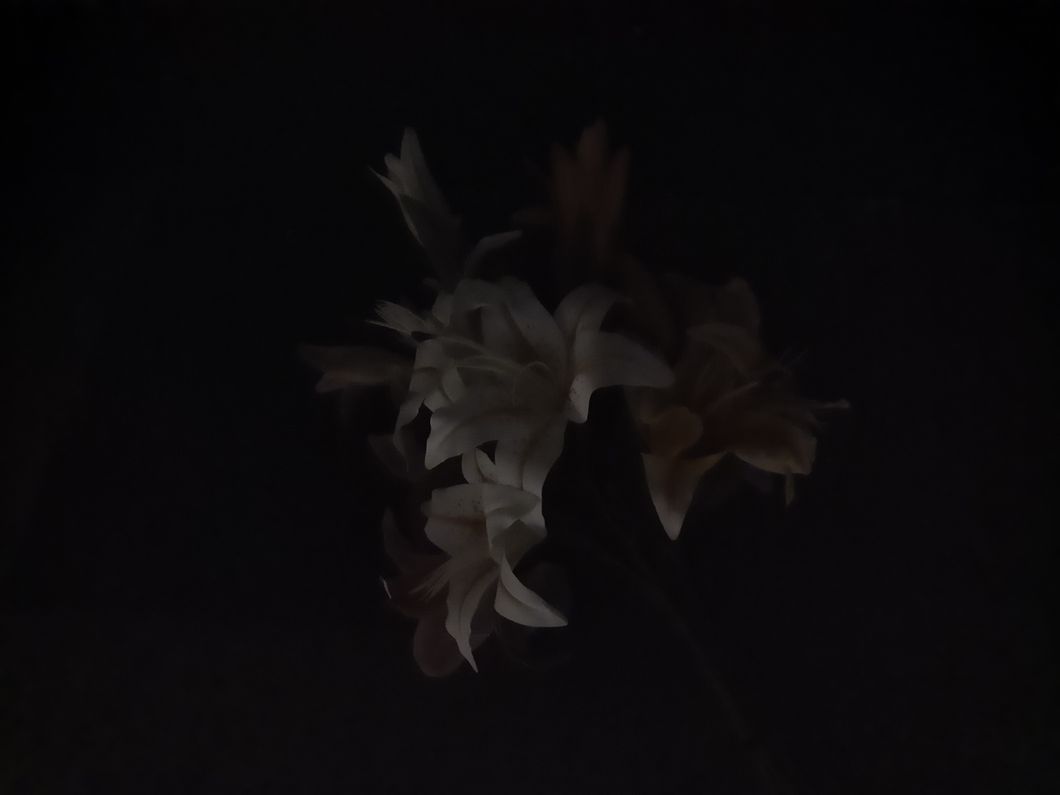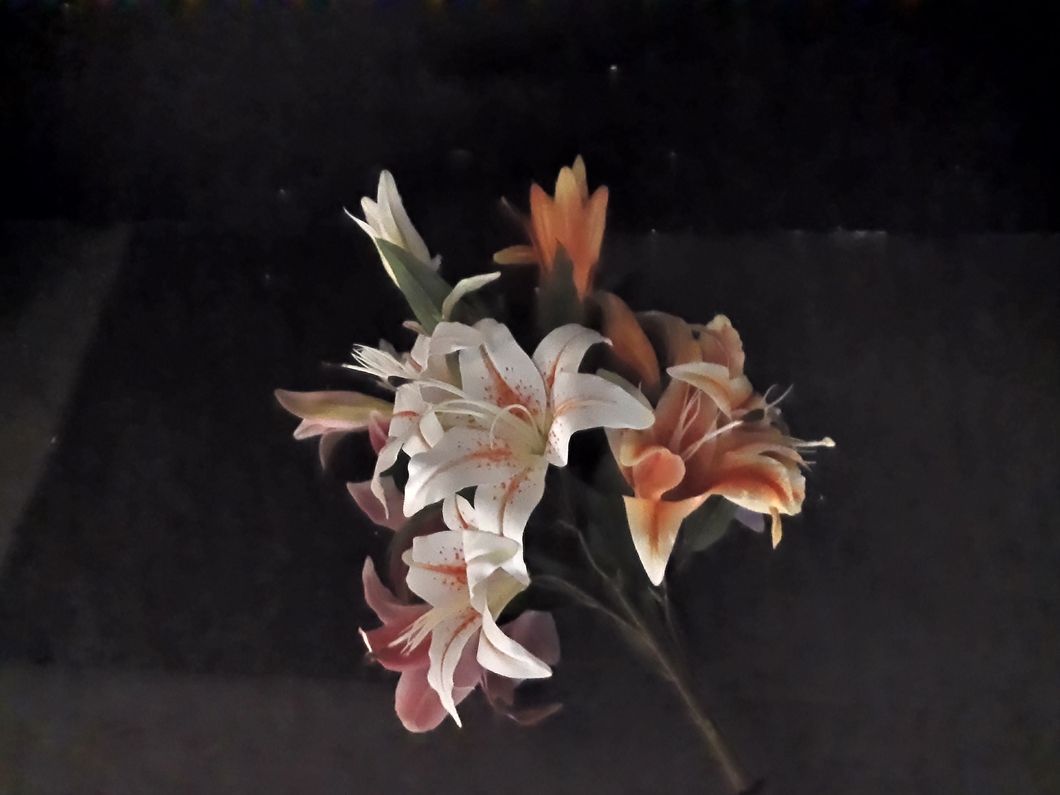 Of course, Motorola's Night Vision is no match for the Pixel's Night Sight, but that said, could give you some surprising results in extremely dim conditions. Since the Night Vision combines multiple exposures into one image, the trick is to hold your hand really steady while shooting, otherwise, you're going to end up with blurry shots. Coming to selfies, given sufficient light and choosing the full res 25MP mode should give you great results, with sufficient detail and oodles of sharpness. The portrait mode works well for selfies too. Overall though, while the cameras on the Motorola One Vision should suffice for most users, I'd have to say that some rivals, especially the Redmi Note 7 Pro, does a better job as far as shooting prowess is concerned.
Software
Operating System
: Android
Since the Motorola One Vision carries the Android One branding, you know exactly what to expect. The phone's loaded with the vanilla iteration of Android 9 Pie, along with the latest security patch and zero bloatware. You do however, get a couple of signature Motorola features in the form of Moto Display and Moto Actions. The former throws up notifications on the screen when the display is off, and those can be interacted with too. There's an Attentive Display feature that keeps the screen on while you're looking at it. Moto Actions include Quick Capture (double twist the phone to launch the camera), Fast Flashlight (double chop of the wrist to toggle the torch), touching the screen with three fingers to capture a screenshot, and One Button Nav for gesture-based navigation. Sure, you don't get any of the fancy features usually offered by custom Android builds (such as MIUI or ColorOS), but then, the Android One platform has its own advantages in terms of getting guaranteed and timely updates and security patches.
Performance and battery
CPU
: Quad core, 2.2 GHz + Quad cor…
Memory
: 128 GB + Up to 512 GB
SIM Slots
: Dual SIM , GSM+GSM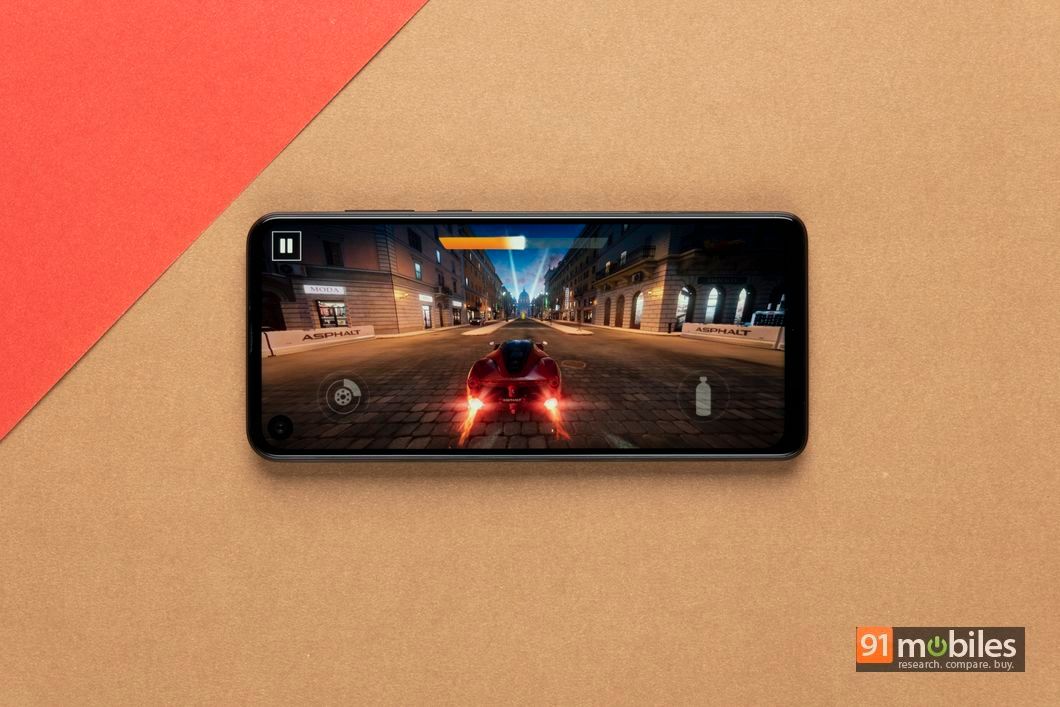 As mentioned earlier, the One Vision is the first Motorola phone to utilise Samsung's Exynos chipset, and the SoC in use here is the Exynos 9609 octa-core chip clocked at 2.2GHz and mates to Mali G72 MP3 graphics. There's 4 gigs of RAM to support it long with 128GB storage. Performance wise, I really don't have many complaints, since the phone handled almost everything with aplomb. I did notice slight jitter while menu navigation and scrolling, though that's just nitpicking, really. Even PUBG ran at high settings reasonably well, though you'd be able to get better frame rates at lower settings. There was some overheating evident too, after a few minutes of playing PUBG. Battery life is good, with the 3,500mAh pack delivering a full day's use with ease (with medium usage). The One Vision isn't really a two-day phone by any means, but you should be able to stay away from the charger for a full working day comfortably. The phone lasted 12 hours and 41 minutes in the PCMark battery test, which is a strong performance. And when the time comes to charge it up, the bundled 15W charger can juice up the battery pretty quickly, taking just about a couple of hours for a full charge. Again, both in terms of real-world usage and benchmarks, the One Vision stays behind the Redmi Note 7 Pro though.
Verdict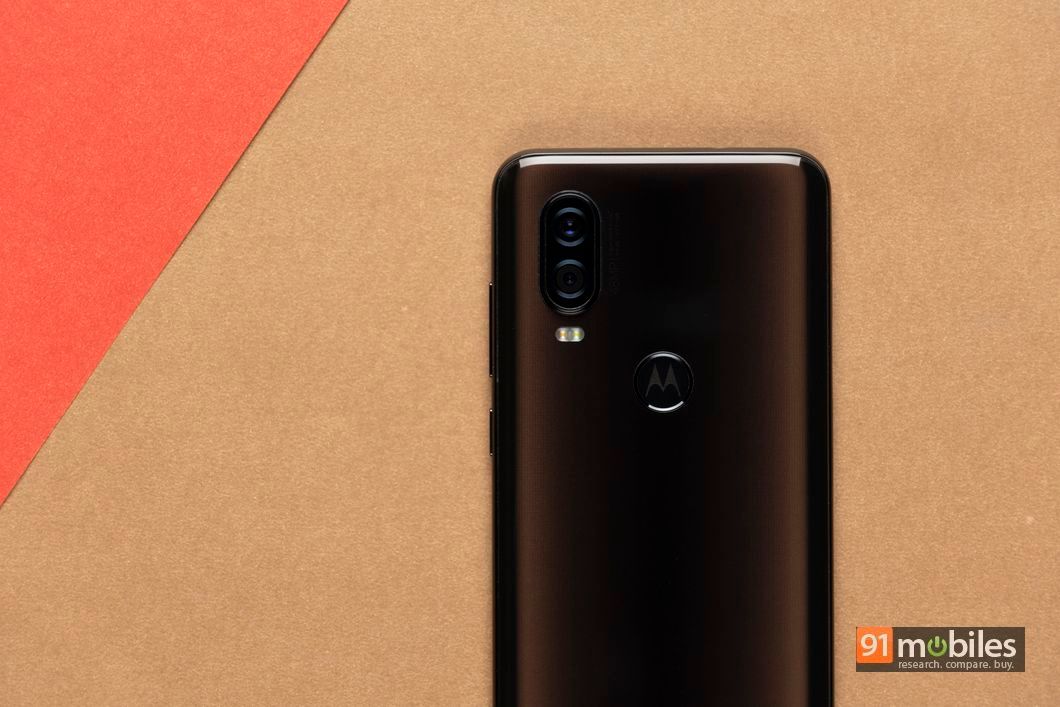 Priced at Rs 19,999, the Motorola One Vision is a solid all-rounder. Unfortunately for it, its main rivals are simply more powerful, offer better camera capabilities and are priced lower in comparison. The Redmi Note 7 Pro (review) may be its nemesis, but others like the Realme 3 Pro (review), Samsung Galaxy A50 (review), Galaxy M40 (review), and even the Nokia 8.1 (review) with its current pricing, are all very capable, and worthy alternatives.
Having said that, you should note that the One Vision ticks most boxes right, and scores reasonably high in many aspects, including design and build quality, performance, camera quality and battery life. While the 21:9 screen may or may not help its cause, other aspects like Night Vision, and the Android One platform with signature Moto features certainly do. If only it had been priced slightly lower, the One Vision would have been a compelling option for everyone, but for now, Android purists could definitely find it appealing.
Editor's rating: 3.5 / 5
Pros
Good design and build
Decent performance and battery life
Capable cameras
Cons
Feels slightly overpriced
Overshadowed by the competition
Punch hole has an unsightly border
Photos by Raj Rout
Competitors for Motorola One Vision
| | | |
| --- | --- | --- |
| Motorola One Vision | vs | Xiaomi Redmi Note 7 Pro |
| | | |
| --- | --- | --- |
| Motorola One Vision | vs | Realme 3 Pro |