"The OnePlus 7 Pro Android Q Developer Preview 4 update brings new features such as improved gestures, camera, and more"
The flagship OnePlus 7 Pro has started receiving the Android Q Developer Preview 4 build. OnePlus is one of the few manufacturers providing the Android Q beta update for its devices. The latest Developer Preview 4 update is currently only available for the OnePlus 7 Pro, but other OnePlus devices should be receiving it soon. The OnePlus 7, OnePlus 6T, and OnePlus 6 are running the Developer Preview 3 right now. With the new Android Q Developer Preview 4 update, the company is bringing some new features and improvements to the OnePlus 7 Pro.
If you're running Android Q Developer Preview 3 on the OnePlus 7 Pro, then you can now download and install the update. Unlike the Open Beta updates, the Android Q Developer Preview updates will need to be installed manually. However, the changelog for the update doesn't really include a lot of information about the new features. It only mentions that system functions have receive improvements, along with all the known issues the user will face. Google Pay doesn't work with the Developer Preview 4, so do not install the update if this service is essential for you.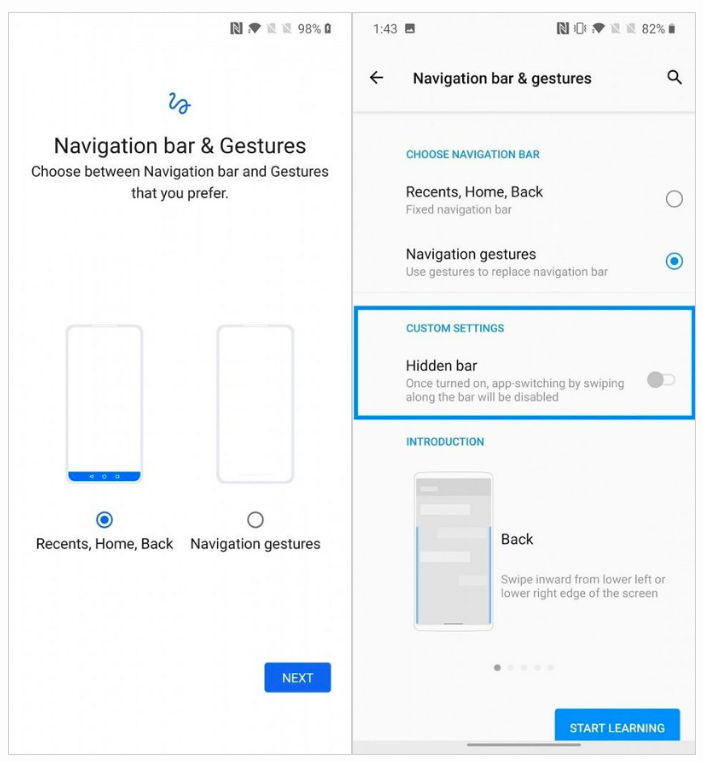 There are several small changes that you will notice after installing the new Android Q DP4 on the OnePlus 7 Pro. The Quick Settings panel now shows the battery percentage indicator on the top left side, next to the clock. The Digital Wellbeing feature is now available on the phone. OnePlus has included the option to choose new gestures during the initial phone setup. There's also an option that lets you hide the bottom bar those tells you where to swipe on the screen. However, the two-button navigation option is no longer available in the latest Developer Preview.
The update also adds the Focus tracking feature that was recently discovered in Android Q DP3. The option is now available in the Camera app and works as advertised. The Zen Mode feature has now received a timer for up to 60 minutes. Previously, you could only set it for 20 minutes, which isn't much. According to users, the Android Q Developer Preview 4 is more stable than previous releases.