"OPPO Reno 3 is expected to be launched alongside the Reno 3 Pro in China on December 26th"
OPPO is all set to launch its new set of Reno smartphones, the Reno 3 and Reno 3 Pro, in China, on December 26th. While more official details about the Reno 3 Pro have already surfaced, details around the specifications of Reno 3 have been scarce so far. Now, OPPO has published an official page of the Reno 3 on its China website, which has revealed the key detail of the processor powering the smartphone. Going by this, the OPPO Reno 3 will be powered by an upcoming MediaTek 5G SoC, namely the MediaTek MT6885.
According to the official page, the OPPO Reno 3 will be powered by the MediaTek Dimensity 1000L 5G SoC, which reports across the internet state is the code name for the MediaTek MT6885 5G SoC. The information was previously corroborated by a recent screenshot from the AnTuTu benchmark browser, which revealed the OPPO Reno 3 to be running on the MediaTek MT6885Z SoC. According to the benchmark, the processor makes use of ARM's Mali-G77 new generation GPU, and while there is no confirmation on the cores being used in the processor, speculations suggest that it uses ARM's Cortex-A77 cores. This is based on the fact that MediaTek's Dimensity 1000 SoC using the very same cores, in a higher tune of power.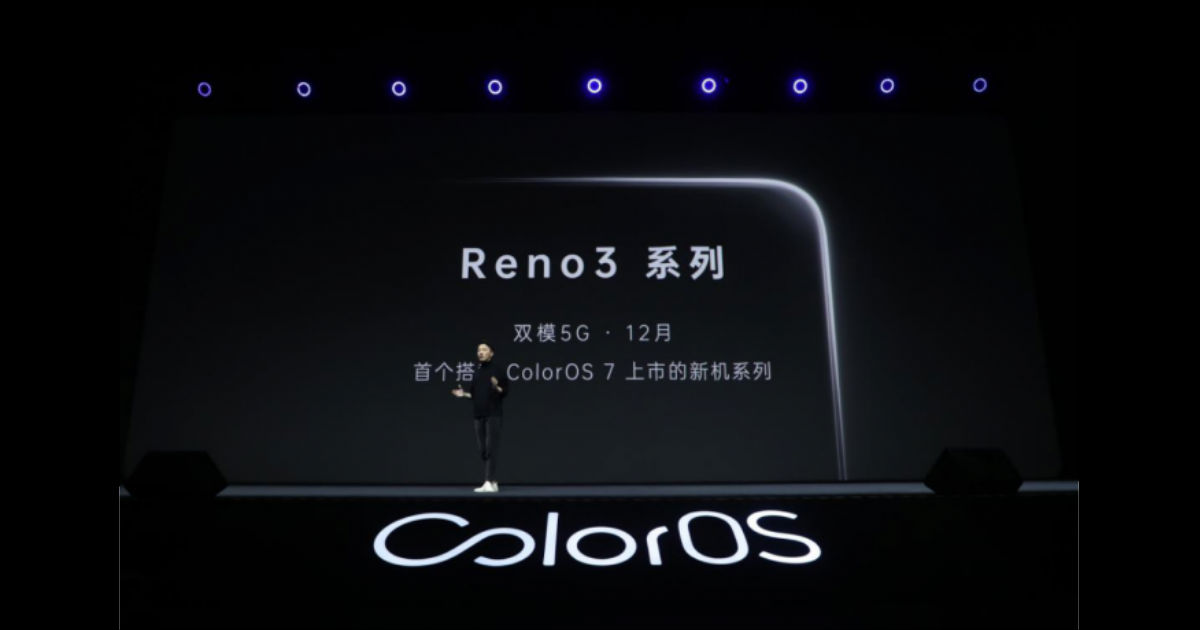 The OPPO Reno range of devices are positioned as premium smartphones, positioned with a competitive price tag. With Reno 3, OPPO is expected to continue with more of the same, although official details regarding the device are scarce so far. Reports across the internet have noted that the smartphone measures 7.96mm in thickness (as reported on the AnTuTu benchmark), while leaked renders have suggested that the smartphone will come with an AMOLED display. On the rear, the smartphone is expected to feature a quad-camera setup, spearheaded by a 64-megapixel primary unit. The fingerprint sensor of the device is slated to be an in-display one, while the front camera will likely be placed in a V-shaped waterdrop notch at the top.
The OPPO Reno 3 is also expected to become one of the most affordable 5G smartphones in the world when it launches later this month. This is expected to spark off a trend of increasingly affordable 5G devices, which should become mainstream by 2020. While the OPPO Reno 3 Pro is slated to be based on a Qualcomm Snapdragon chipset, the Reno 3 appears to use a MediaTek SoC inside, giving rise to yet another competitive streak between chipset makers to take over sections of the 5G smartphone market.