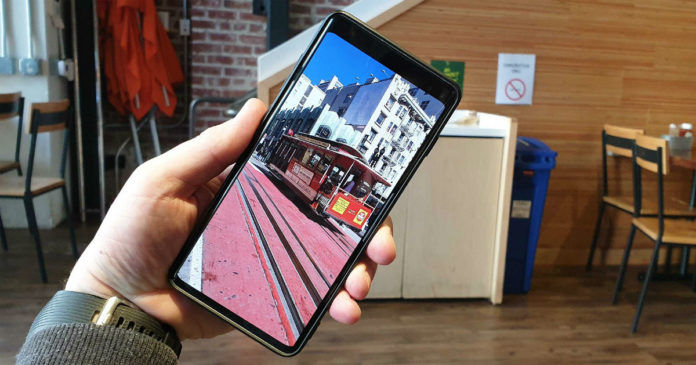 "The Samsung Galaxy S10 lineup has a feature that introduces a virtual bezel to hide the camera cutout, but that somewhat ruins the beauty of the display."
The Samsung Galaxy S10 is one spectacular smartphone series and one of its key selling points is its display with the camera cut-out. However, while the Infinity O display is quite an innovative design element and adds to the novelty of the device, it poses the unique issue of app firmware compatibility. As it so happens, the cut-out falls in between the layout of every app, and while that can be dealt with for commonplace messaging apps, it becomes a bit of an issue when it comes to gaming and video streaming.
To provide a stop-gap solution to this issue until developers find a way of adapting the apps to these in-display cameras, Samsung has included a default solution — add a virtual bezel that covers the camera cut-outs by introducing a black band at the top of the display. To switch this on, head to Settings, access Display settings, and from within the Full screen apps sub-section, you can choose to 'Hide front camera'. This essentially reduces the effective size of the display, and shortens the aspect ratio as well. Given that the amount of screen real estate lost to this band, many might even choose to keep the virtual bezel turned on all the time, at least until more apps adapt to its design.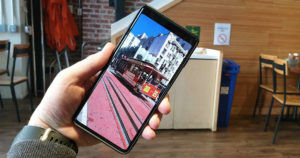 However, that sort of ruins the entire point of the display and its overall design. A major draw of Samsung's flagship smartphones of late has been the Infinity Display. With the new Infinity-O panel, Samsung has maximised the display size, while not requiring a notch or a pop-out mechanism to accommodate front cameras. While apps have since accommodated the notch factor in smartphones, the side cut-out presents yet another design element of firmware that app developers must comply with.
The Samsung Galaxy S10 lineup is the first flagship smartphone of 2019, providing pretty much exactly everything that they were rumoured to. The big draw of the Galaxy S10 lineup are its cameras, which offer a versatile range of use cases to improve smartphone photography.
Samsung Galaxy S10 Specifications
Performance
Octa core (2.73 GHz, Dual Core + 2.31 GHz, Dual core + 1.95 GHz, Quad core)
Samsung Exynos 9 Octa
8 GB RAM
Display
6.1 inches (15.49 cm)
1440x3040 px, 551 PPI
Dynamic AMOLED
Camera
12 MP + 12 MP + 16 MP Triple Primary Cameras
LED Flash
10 MP Front Camera
Battery
3400 mAh
Fast Charging
USB Type-C port
Samsung Galaxy S10 Video