"Samsung is in the works to launch a new retractable display smartphone which can be stretched/squeezed if/when needed"
Samsung turned a lot of heads when it launched its first-ever foldable smartphone dubbed the Samsung Galaxy Fold last year. Ever since the launch of the device, the company has filed several patents for its future foldable smartphones and the rumors mill surrounding the potential launch of the Samsung Galaxy Fold 2 has already started doing its job. Nevertheless, we have spotted a new patent filed by Samsung which shows the company's totally different take towards a foldable/retractable display.
Follow us on WhatsApp, Click to Join

As seen in the patent images above, the device will have a retractable display that could be stretched further to acquire the shape/form of a standard tablet and squeezed back to return to regular smartphone size. The patent images further confirm that the OS (though old) will support multiple screen sizes and orientations.
Furthermore, we can see considerable bezels surrounding the display, save for the corners which appear to be rounded. At the top, we can see the core area of the device which appears to be thicker than the overall thickness of the device. Even after paying utmost attention, we fail to locate any ports/slots on the device, which is typical of patent images, so we can't really tell for sure as to whether or not this device will feature a USB Type-C charging port and a 3.5mm headphone jack.
As of now, it is unclear as to how the rollable display technology will work, as the company has not said anything about this device as of now. For all it's worth, this device may not launch ever, but all said and done, the technology indeed looks lucrative and we can only hope that we get to see such a smartphone sometime in the future, if not right now.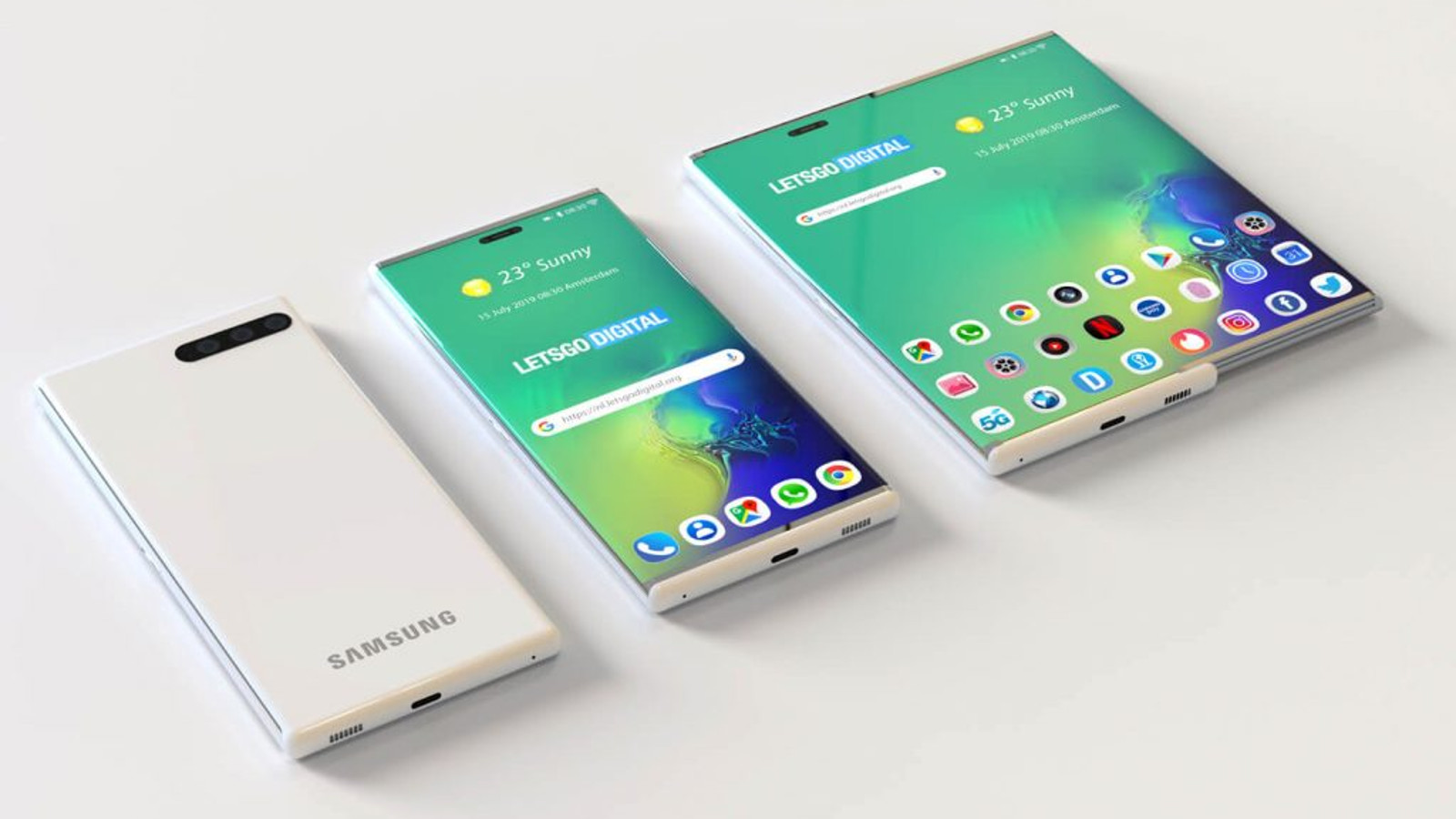 This is not the first time that Samsung has filed the patent for a rollable display as there have been previous instances wherein we saw potential smartphones from the company of similar nature as you can see in the image above provided by LetsGoDigital many months ago.