Highlights
WhatsApp group chats can now have dedicated buttons for video and voice calling
The feature is being rolled out for all WhatsApp users starting today
WhatsApp group calls have been made simpler for groups having four or fewer members. With a new update for Android and iPhones, WhatsApp group calls — both video and voice — can be made with a single tap. As announced by the company, they can tap on the dedicated video and voice calling buttons added to WhatsApp group chats with the new update. To recall, WhatsApp group video and voice calls are limited to just four members at the moment. Now, users will not have to go through the tedious task of selecting individual contact for group chats — instead, the call will go to all four members of the group at once. The change has been introduced for iPhones with the WhatsApp v2.20.40 update, while Android users (even the beta testers) are receiving the dedicated buttons in phases.
What's new in WhatsApp group calls?
Till now, WhatsApp users needed to select up to three members in order to make group calls, whether the group has four members or more. With the new update, groups with four members will have dedicated voice and video call buttons on the top-right corner, in the same place where the calling button is in all groups. The individual WhatsApp voice and video group calling buttons only appear in groups with four members (or fewer) as well as in individual chats. The below image will show the difference in placement.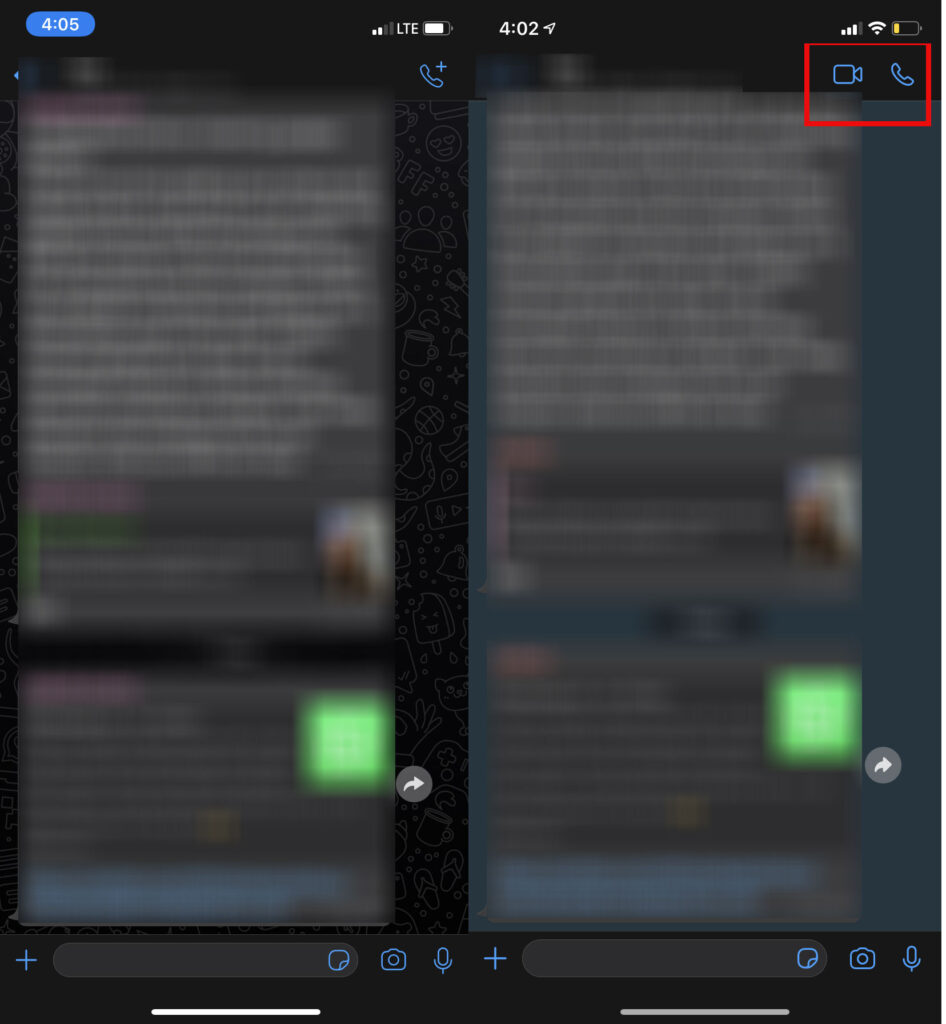 This change will connect the user instantly with all the participants in WhatsApp groups, with a single tap. It should be noted that with this change, WhatsApp groups with four or fewer members will not allow users to directly call just two of the members in a group call. Instead, the call will directly go to all members. So if you do want to make a three-person call, you will have to first call one of the members and then add the third person.
The new WhatsApp update has started rolling on iOS devices with version

V2.20.40 on App Store.
How to make group video/ voice calls with one tap
If you want to make WhatsApp group video/ voice calls with a single tap in groups with less then four people, follow the below steps:
Make sure you have the latest WhatsApp version on your smartphone
Open a group with four or fewer members
Click on the dedicated video or voice call button on the top-right corner, depending on what kind of group call
That's pretty much it if you want to make WhatsApp group video/voice calls with a single tap. Of course, if you have a group with five or more members, then you will have to choose which of them you want to have a call.