Looking for the best Android emulator that can run smartphone apps on PC? We are here to help. The emulator comes in handy when you want to run WhatsApp or some popular online multiplayer game on your Windows or macOS-powered PC. That said, there are one too many Android emulators out there, and if you fail to pick the right one, your data and identity could be compromised. Below are some of the tried and tested Android emulators that you can have on your PC and Mac to run mobile phone apps. Take a look:
What is an Android emulator?
An Android emulator is basically a software application for PCs that imitates smartphone apps. It supports almost every smartphone app out there. Additionally, these apps work the same way on PCs as they do on mobile phones.
Some Android emulator use cases
To play mobile games on PC

To test app development

To increase productivity
Best Android emulators for PC 2022
1. Bluestacks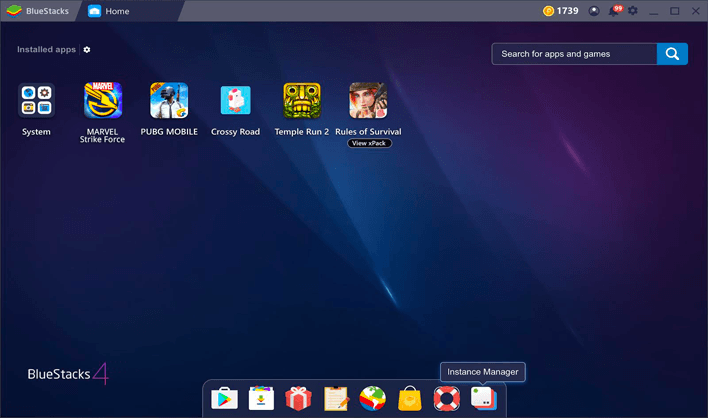 People in early 2010 may have heard of this Android emulator for PC. Bluestacks app player was quite a hit among users who wanted to emulate Android apps, especially WhatsApp, on PC. The application initially lacked support for key-mapping and settings for many Android games, but the company has added most of them with subsequent updates. The overall experience has also been improved. Bluestacks is compatible with PCs and laptops powered by Windows or macOS. There are both free and paid versions of the app. The free version, of course, comes with ads, while the paid version of Bluestacks – in addition to no-ads – includes a bunch of benefits such as priority support channel, direct access to the My Games tab, and more.
Download: Bluestacks
Compatibility: Both Windows and Mac
Storage: 5 GB of free space
Pros:
Support for multiple accounts
Easy to set up
Cons
May not work well on low-end PCs/laptops
Requires at least 4 GB RAM
Also Read:
Android Developer Settings: How to enable developer options on your Android smartphone, best developer settings, and more
2. LDPlayer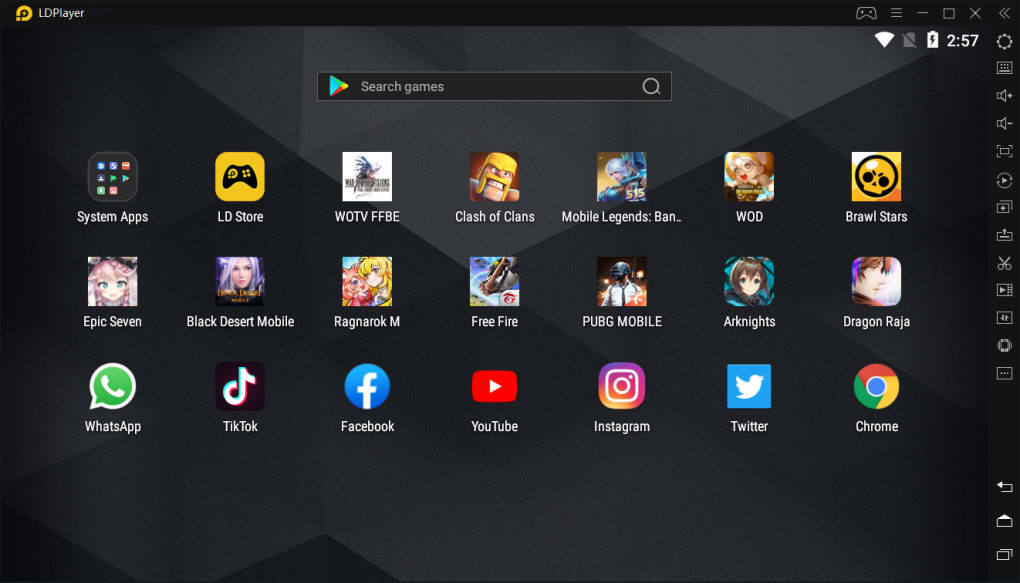 LDPlayer is rated to be among the best gaming Android emulators for PC. Of course, it supports other Android apps, including Instagram and WhatsApp, as well. The emulator comes with active updates for compatibility, key-mapping for games, multi-instance, high FPS, and macros. Much like Bluestacks, the LDPlayer also boots Android Nougat 7.1. However, the emulator is only compatible with Windows 7/ 10-powered laptops and PCs. LDPlayer is completely free to use.
Download: LDPlayer

Compatibility: Windows laptop/ PC only
Storage: 36 GB of free space
Pros:
Android shortcuts
Supports tweaking resource allocation
Cons:
3. Gameloop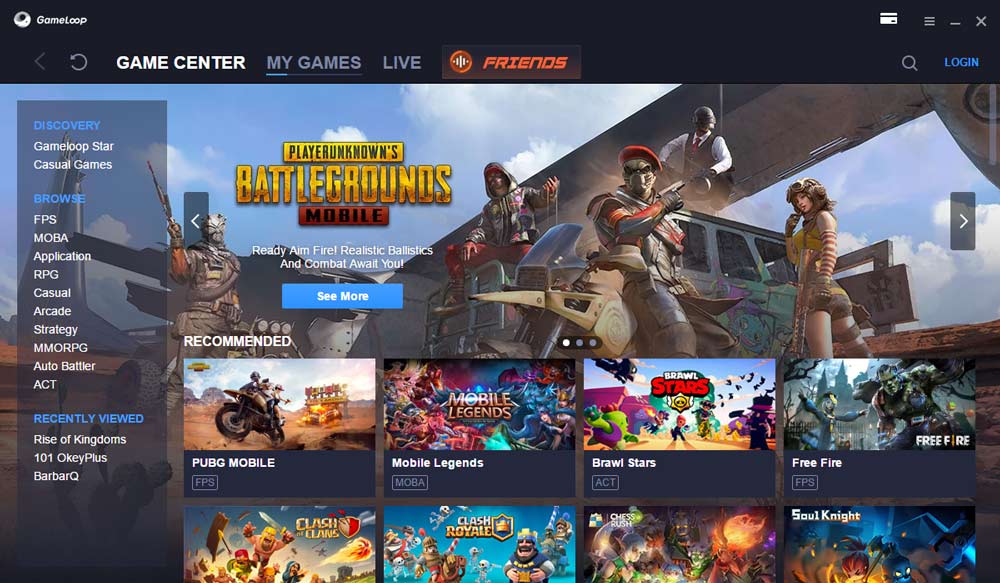 Another ideal Android emulator for PC to play games. Gameloop supports popular titles such as Call of Duty, PUBG Mobile (if you're not in India), Free Fire, Fortnite, and Pokemon, among others. The emulator is free to use and doesn't ask for any type of account creation. It even works on laptops with low configuration. Gameloop is compatible with both Windows and macOS laptops/ PCs.
Download: Gameloop

Compatibility: Both Windows and Mac
Storage: 40 MB of free space
Pros:
Amazing performance
Good keyboard and mouse input support
Cons:
Apps other than gaming don't run well
Also Read:
Android font style: How to change font style on Android mobile phone from Samsung, OnePlus, Realme, and more
4. Andy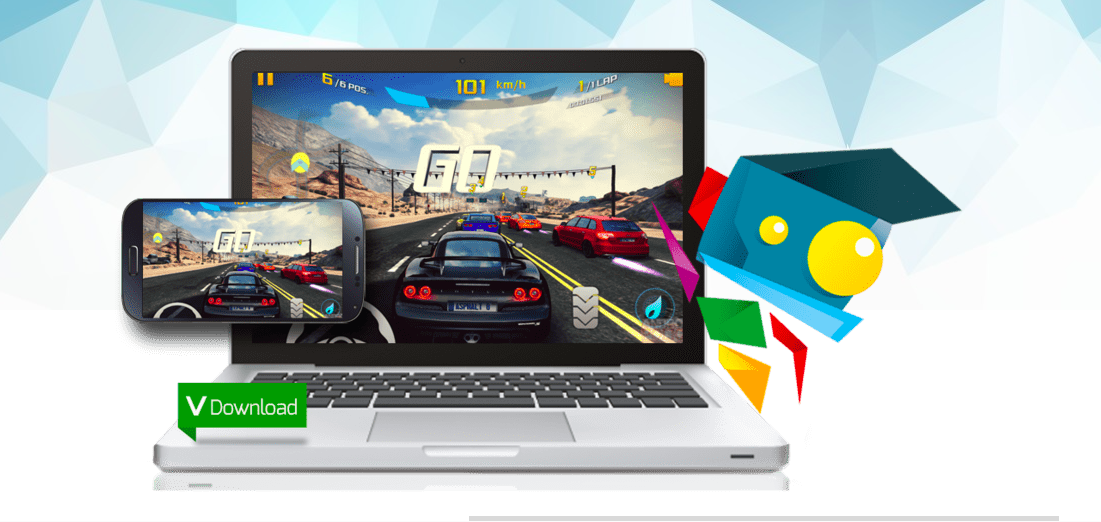 Andy also works on Windows as well as macOS laptops. The Android emulator keeps the user up to date with the latest Android OS feature upgrades and provides support to play the most popular mobile games on a desktop. Additionally, you can connect your phone with Andy and use it as a controller/ joystick. It also comes with cloud save in Android, Keyboard mapper, Xbox/ PS controllers support, and more. There is a developer support option as well, but for that, you'll have to buy the paid version of Andy.
Download: Andy

Compatibility: Both Windows and Mac
Storage: 20 GB of free space
Pros:
Support for remapping keyboard keys
PlayStation and Xbox controller support
Supports landscape as well as portrait mode
Cons:
Does not support APK files
5. Memu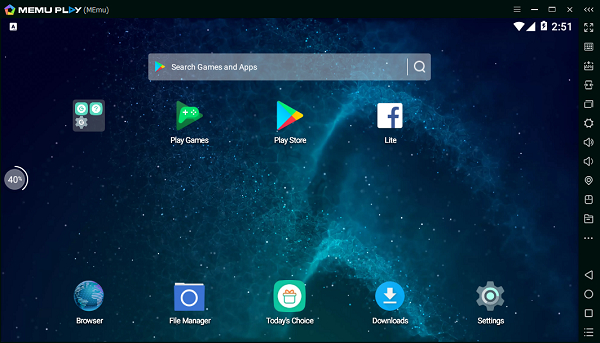 Memu supports only Windows laptops. The Android emulator for PC is compatible with both AMD and Intel chipsets. It offers a range of keyboard mapping options to enhance your gaming experience, multiple instances for more than one account for the same game, and enhance OpenGL and DirectX 3D rendering. Memu is both free and paid. The paid version disables ads, adds more customization options, and enables premium support options.
Download: Memu

Compatibility: Windows laptop/PC only
Storage: 5 GB of free space
Pros:
Custom key mapping support
Virtual location on Google Maps
Cons
Does not work well on low-end PCs
6. Android Studio emulator
This Android emulator is primarily for developers. The Android Studio emulator comes with a bunch of tools that help developers design an app and games specifically for Android. Since it's not for everyone, the emulator may give you a hard time during installation on your PC. However, once you're through, you're going to love the Android Studio emulator. The application runs vanilla Android, with support for Google Play Store to download apps and customisation for custom launchers and keyboards. The Android Studio emulator is completely free to use and compatible with both Windows and macOS laptops/ PCs.
Download: Android Studio Emulator

Compatibility: Both Windows and Mac
Storage: 922 MB free space
Pros:
Frequent updates
Great for Android development
Cons:
Also Read:
Safe Mode: How to turn safe mode on/ off on Android mobile phone or tablet
7. PrimeOS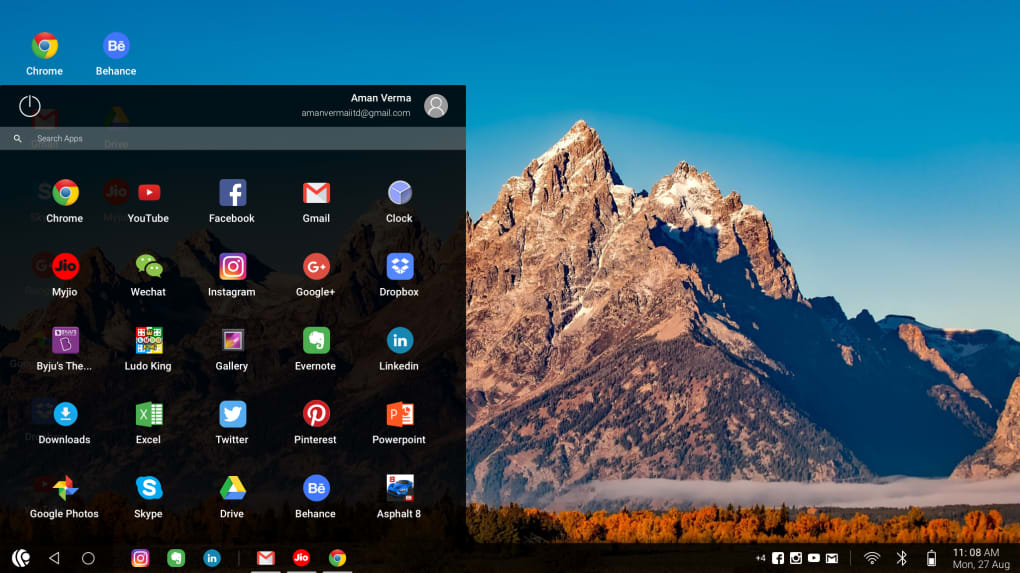 PrimeOS provides a desktop experience – the same as Mac OS or Windows – to its users with top-of-the-line features like multi-window, taskbar, and deca-pro key mapper for gamers. The Android emulator also supports a mouse and keyboard and access to most Android apps and games.
Download: PrimeOS

Compatibility: Both Windows and Mac
Storage: 3 GB of free space
Pros:
Multi-window support
Great UI
Cons:
Several ads
No support for Google Play Services
Also Read:
Phone flashlight: How to turn the flashlight on/off on Android mobile phone and iPhone
8. Nox Player
Nox Player is designed especially for gamers on Android. The emulator lets you map the keys of the keyboard, mouse, and controller. You can also assign gesture input using Nox Player. The emulator is based on Android 9 and it, unfortunately, comes with some bloatware. However, the dev team behind Nox Player has explained how to avoid bloatware during installation. After installing the emulator, users can specify their CPU and RAM usage details in Nox Player settings to get the best possible experience.
Download: Nox Player
Compatibility: Windows and Mac
Storage: 64 GB of free space
Pros:
Multi-window support
Easy to root
Cons
Android Emulator FAQs
Can you use an Android emulator for WhatsApp?
You can run pretty much any app on a PC with Android emulators, including WhatsApp. However, for that, you'll have to log out from your mobile as WhatsApp doesn't support multi-device yet. If that's not what you want to do, you can use WhatsApp Web/ desktop app to run WhatsApp on your PC/ laptop.
Is there an Android emulator for iOS?
Android emulator, as the name would suggest, is only for Android apps. You can't run apps for iPhones or other iOS-powered devices using these emulators on PCs/ laptops without jailbreaking, which will cost you the security and warranty of your device.
Which is the best Android Emulator for Windows 7 PC/ laptop?
Almost every Android emulator stated above will work with Windows 7 PC and laptop. You can use either Bluestacks or Android Studio emulator.
Which is the best Android emulators for Mac?
There are many Android emulators for Mac as well. The ones we recommend are Bluestacks, Gameloop, Andy, and PrimeOS.
Do emulators run the latest version of Android?
No, emulators for PCs mostly run a slightly dated version of Android. Android 9 Pie is the latest OS that you'll get with these applications right now. But that shouldn't be a problem since most apps and games still function on older versions of Android.