Highlights
Phishing, free data offer, and dating apps are some ways scammers are trying to fleece money from unsuspecting victims
These scams are preying on the ongoing coronavirus fears
Hackers are also on the prowl, using fake coronavirus-related websites and apps to steal victims' personal and financial information
The past five months have been a trying time for everyone around the world due to the coronavirus pandemic. Millions of people have been affected and hundreds of thousands have lost their lives. It is a period of concern and fear among people, and it is this fear that is being exploited by scammers in many parts of the world, including India. Scammers are preying on the COVID-19 fear and are using different ways through which they can lure victims in and steal their personal information and money. Fraudsters are using methods like phishing and offering free mobile data in the garb of coronavirus information or freebies, among others, in order to trick their victims. Here are some coronavirus scams you should be aware of and how you can safeguard yourself from these attacks.
1. Phishing attacks
COVID-19 online scams are largely disguised as genuine coronavirus-related SMS or emails that seem to have been sent from an official health authority. These messages typically pretend to offer information regarding COVID-19 or issue a warning that you may have been infected to the coronavirus by coming into contact with someone who tested positive for it. The SMS or email will contain a link, with the URL looking like a legitimate COVID-19-related website. However, clicking on such a link can inject malware into your device, allowing hackers to extract personal information from your device such as your name, date of birth, credit card details, and much more. After gathering such data, it becomes easy for the hacker to access your bank account and steal your money.
If you get a text message saying you've come into contact with someone who's tested positive for Covid-19, don't click the link.

It's a scam, officials say. https://t.co/VGhFtJtaKa

— CNN Business (@CNNBusiness) May 10, 2020
Phishing links can also be a ransomware attack, which is when the hacker locks the victim's device and demands payment in return for the key to unlock the device. Whatever be the type of fraud, the best way to protect yourself is not to click on any suspicious link in SMSs or emails that say you've come into contact with someone who has tested positive for coronavirus. Phishing attacks can also happen over phone calls, so you should be mindful to never reveal your personal information to someone over the phone. You should always visit official sources for coronavirus-related information and note that official representatives will never ask you for your personal details.
2. Free data scam
There have been several reports in recent times of people receiving SMSs about free data offers so that they can stay in touch with their friends and family during the lockdown. In March, we reported about a Jio free data SMS scam that was being circulated, which claimed to offer 25GB daily data and free calls for six months. The SMS includes a link to claim the offer, which, of course, contains malware that aims to affect the victim's phone and everyone in their contacts.
You can identify a free data scam if you know it's too good to be true. Any message that claims to offer a lot of data for free is an obvious scam. You can also verify it by visiting the internet service provider's official website, app, or by calling their customer service helpline.
3. Online romance scam
The coronavirus lockdown has also led to a rise in online romance scams. Millions of people are relying on dating apps like Tinder and Bumble now more so than before, and this has also given scammers a way to extort money. Researchers from the University of Siena and Scotte University Hospital say that a typical scenario involves a scammer developing a strong romantic relationship with the victim over several months in order to extort money, IANS reports.
Spending more time online? So are Romance Scammers promising to make your dreams come true but can't right now due #coronavirus. They use fake profiles, move fast, are "overseas", need money NOW, often pre-paid gift cards. Never send💲to a 💕interest you haven't met. It's a Scam! pic.twitter.com/QJ9C6hw21a

— NYPD Crime Prevention Division (@NYPDCPD) May 13, 2020
According to the IANS report, there has been a rise in online dating during COVID-19. Gleeden, an extra-marital dating app, has reportedly crossed 10 lakh users in India, while apps like Tinder and Bumble have also gained in popularity. Typically, such scams happen gradually over months, so you should pay attention to some of the signs. The scammer may begin by asking a small amount of money or a gift card to test the waters during the initial phase.
No one is immune to hacking and the tremendous amount of coronavirus-related information has confused many Web users and made the internet a happy hunting ground for hackers and scammers. These cybercrooks are using fake coronavirus-tracking websites and Android apps to prey on naive users and steal their personal information such as user names and passwords, financial credentials, etc. saved on phones, tablets, and desktops. While the app/ website promises to show you the spread of the pandemic and country-wise statistics of COVID-19 infections, it simultaneously downloads malware or ransomware to take control of your device. Attackers also threaten to leak social media account user IDs and passwords on public domains.
How to protect your phone from hacking and viruses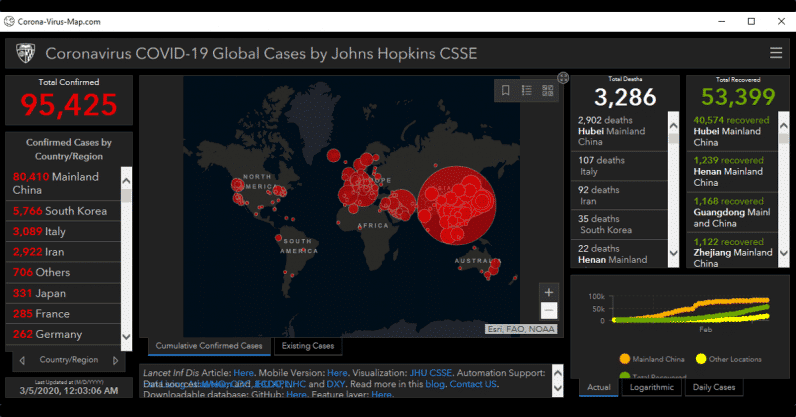 Keep your phone updated to the latest security patch. Google and Apple are known to release timely software updates with the latest security features
Always visit trusted websites whose URLs starting with 'https'. If it has 'http' or any other text, don't open the link; if you have already clicked on the link, shut down the tab

and initiate an anti-virus scan on your device.

Never open emails or SMS from unknown senders or click URL links in those messages

Do not install apps or software from unfamiliar sources; d

ownload apps from Google Play or App Store only

Use verified dashboards to seek information

You can download anti-virus software on your phone to detect any

threats quickly whenever you unknowingly visit a shady website. However, if you're following the above steps you don't require an anti-virus
If you take these steps to protect your phone, tablet, and laptop from hackers, you will be able to keep your identity, personal and financial details, and control of your gadgets to yourself.