"Google has now completely cancelled its 2020 I/O developers conference due to health and safety concerns"
Google I/O 2020 developers conference has now been officially cancelled. The company had previously announced that it was cancelling the physical I/O conference and would host an online-only event. However, the company feels that an online event would also be risking health and safety of Google employees, developers and local communities, which is why the company has completely cancelled the event. Google typically announces new Android features and Google services at I/O, so it will be interesting to see how the company plans on making these announcements now.
In a statement that is now uploaded on the Google I/O microsite, the company says, "Out of concern for the health and safety of our developers, employees, and local communities — and in line with recent "shelter in place" orders by the local Bay Area counties — we sadly will not be holding I/O in any capacity this year. Right now, the most important thing all of us can do is focus our attention on helping people with the new challenges we all face. Please know that we remain committed to finding other ways to share platform updates with you through our developer blogs and community forums. Take care of yourselves. We'll continue to do everything we can to help our communities stay safe, informed, and connected."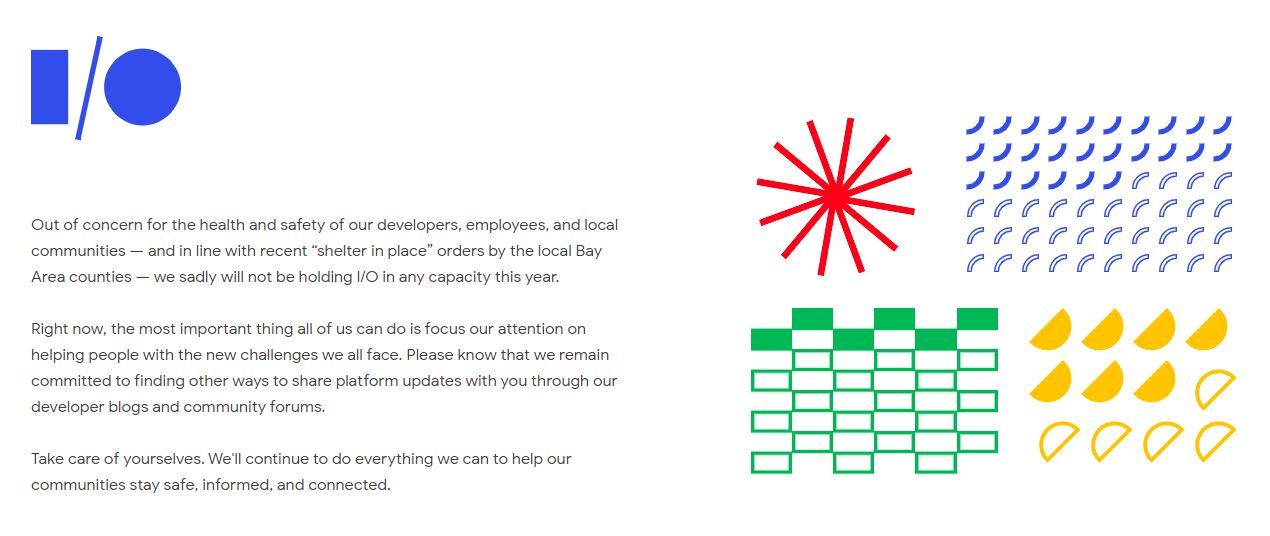 At this year's Google I/O 2020, the company was expected to announce new features coming to Android 11, developments to Google's core services like Assistant, Maps, Photos and so on, and possible new hardware. It was rumoured that the company would announce the Pixel 4a series at I/O 2020.
Google recently released the Android 11 Developer Preview 2, with a stable build release expected by September 2020. With the coronavirus pandemic disrupting all usual plans in the technology world, it remains to be seen how the industries recover from the impact, later this year.