"The Android 10 October 2019 security patch is rolling out to all Pixel devices and fixes a major Android vulnerability"
Google has released an Android 10 update for Pixel phones, bringing to the smartphones the October 2019 Android security patch as well as many much-needed improvements. This is the first major Google Pixel Android 10 update since the series was upgraded to the latest version of Android last month. A smaller update was available last month, but that didn't include any major changes or bug fixes. The search giant releases a software update with the latest security patch every month and usually includes functional patches as well.
The October update comes with a total of eight functional patches. All the Google phones, namely Pixel 3a and 3a XL, Pixel 3 and 3 XL, Pixel 2 and 2 XL, Pixel, and Pixel XL, received the Wi-Fi and system stability improvements as well as fix for the memory drain issue in UI. Apart from this, the update brings fixes for missing heads-up notifications as well as bootloop in certain device locale modes and gesture navigation stability improvements to all the Pixel series phones. The Pixel 3 and 3 XL smartphones will also get sensor calibration improvements and fix for missing notifications in Pixel Stand mode.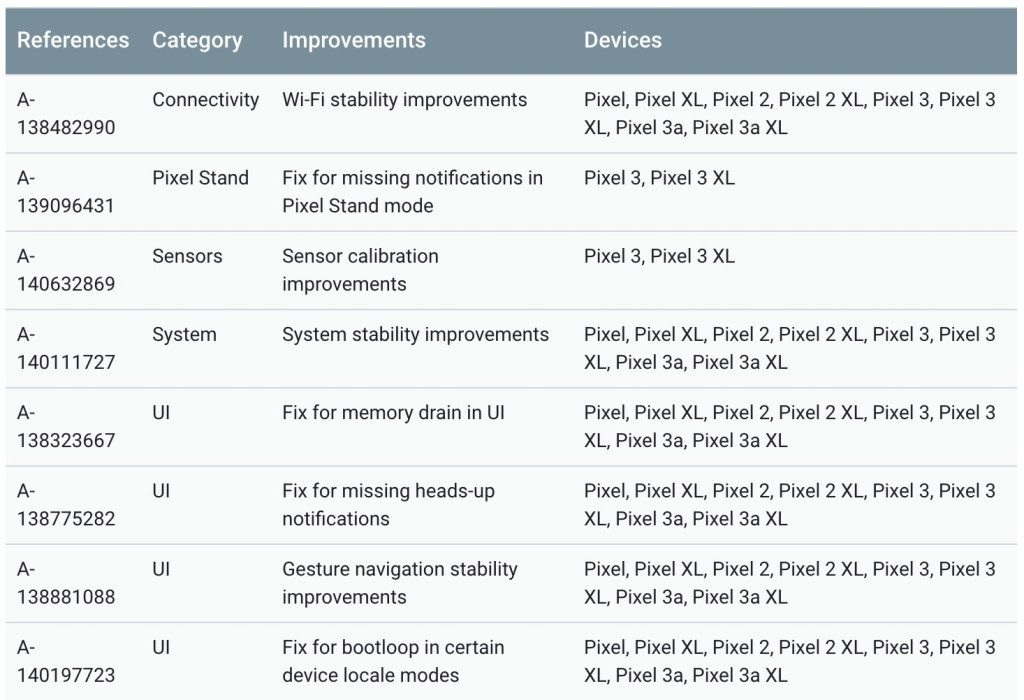 The October 2019 Android security patch is currently rolling out to all Pixel devices and we highly recommend that users install it as soon as it is available. Google has also made the factory and OTA images live, which means users can also perform a manual install.