"Over 30 Huawei smartphones have been confirmed to receive the EMUI 10 software update"
Last week, Huawei started the recruitment program for EMUI 10 beta testing on the P30 series smartphones. The Chinese manufacturer announced the new software during the developer conference in China last month. The updated OS will bring several new features, design changes, and other improvements to compatible smartphones. EMUI 10 will be based on the latest Android 10 software from Google and will begin rolling out in November. Now, according to HuaweiBlog, the company has unveiled the EMUI 10 update schedule for all compatible devices, beginning with the Huawei P30 and P30 Pro.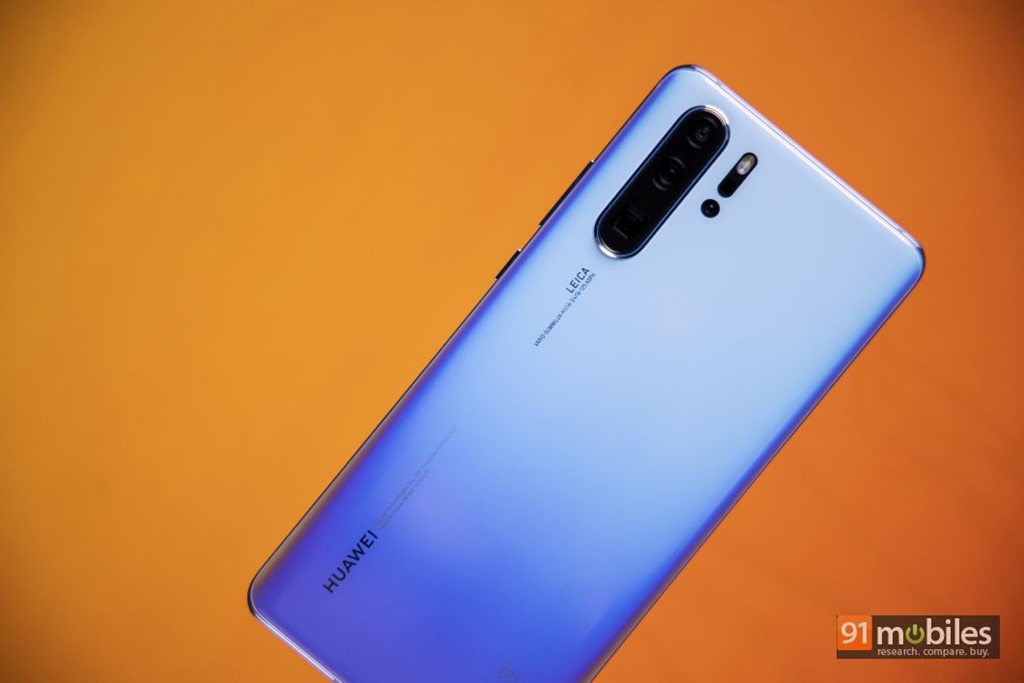 Huawei will be announcing the Mate 30 series on September 19th, and this would be first devices to ship with EMUI 10 based on Android 10. The Huawei P30 series will be next in line to get the update. According to the company timeline, the P30 series will start receiving the EMUI 10 update in November. The beta testing for the P30 and P30 Pro will begin by the end of this month.
After the Huawei P30 series receives the EMUI 10 update, the Mate 20 series will get the update in December. Along with the Mate 20, Mate 20 Pro, Mate 20 RS and the Mate 20X, the EMUI 10 update would also be available for the Honor 20, Honor View 20, and the Honor 20 Pro. Once these devices receive the new software update, Huawei will take some time to develop the EMUI 10 ROM for the P30 Lite, the Mate 10 series, and the P20 phones. If you own any of these devices, you will have to wait till March 2020 to receive the EMUI 10 update.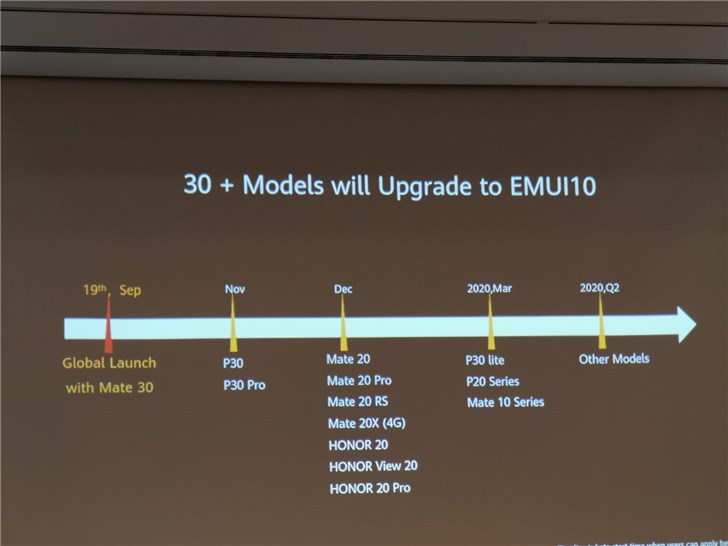 Huawei also mentioned that other models will receive the EMUI 10 update in the second quarter of 2020. However, the exact details for these models were not revealed during the event. It is possible that your smartphone may be added to this list in the future. A recent report had stated that the upcoming Huawei Mate 30 series may not come with Google apps and the Google Play store. It would still use the Android OS with EMUI skin on top, but users will not be able to download apps such as YouTube, Gmail, and others.