"The report suggests that discontinuation of the iPhone SE, 6, 6 Plus, and 6s Plus has increased the price of entry point for iPhones by around Rs 8,000"
The iPhone SE, iPhone 6, iPhone 6 Plus, and iPhone 6s Plus have been officially been discontinued in India, suggests a report by the Economic Times. The report indicates that as part of its new strategy to focus on "driving value in India instead of chasing volumes", Apple has stopped selling the aforementioned iPhone models in the country. Three senior industry reportedly told the publication that supplies of iPhone SE, iPhone 6, iPhone 6 Plus, and iPhone 6s Plus were stopped in India since last month. After the discontinuation, the iPhone 6S is now the most affordable iPhone in the Indian market.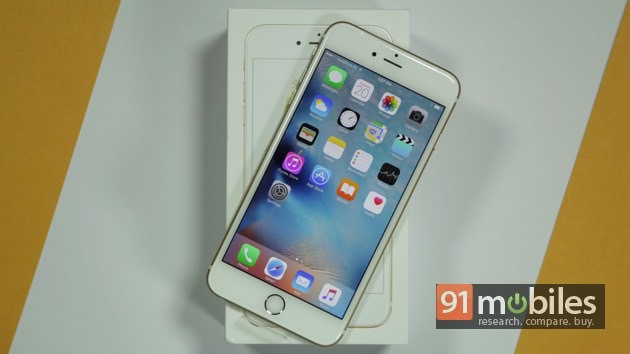 According to the report, Apple's distributors and sales team have informed traders that the most affordable iPhone in India will now be the iPhone 6s. The phone currently sells for around Rs 29,500 on the e-commerce portals. The most pocket-friendly iPhone in the country earlier was the iPhone SE, which was retailing for approx. Rs 21,000. The iPhone SE, iPhone 6, iPhone 6 Plus, and iPhone 6s Plus are out of the stock on Amazon India. Notably, some models of these handsets are still available on e-tailers like Flipkart.
The source indicates that Apple has taken the new decision after it improved its revenue and profit in India in 2018-19. Even though the iPhone sales reportedly took a hit in the period, the focus of the Cupertino tech giant as on "pushing the latest and higher-priced models". Notably, one of the industry executive told the publication that the brand's sales in the country in April-June quarter were increased after it introduced a price drop on the iPhone XR. Last but not least, the report also mentions that the company has reduced its number of distributors in India to two from five last year.