"The Moto E and Lenovo K3 Note are the first two devices to be manufactured at the facility"
The "Make in India" initiative of the Indian Government has prompted a wide array of smartphone OEMs to consider manufacturing their smartphones in India. Lenovo is the latest company to announce that it has commenced local manufacturing of its smartphones, along with Motorola devices (it acquired Motorola last year) in Sriperumbudur, Chennai. The company plans on using the plant to roll out six million units from the facility in the current fiscal year.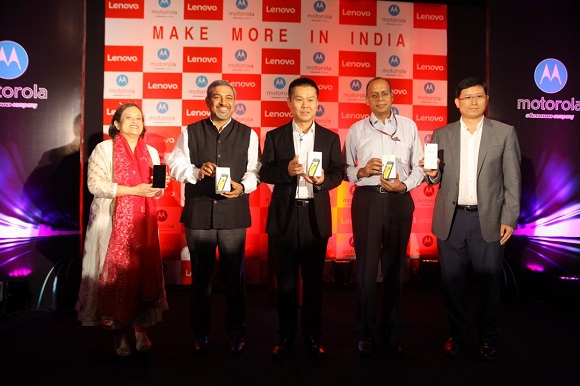 The Moto E (review) has already started rolling out from the facility and the Lenovo K3 Note (review) will be the next smartphone which will be made in India. Motorola is currently following an online-only sales model for all its devices and the same holds true for a majority of the Lenovo devices too. Lenovo and Motorola will have different manufacturing lines in the facility.
"Lenovo is not new to manufacturing in India. We recognized the potential of India and we invested in PC manufacturing several years ago. Lenovo's investment in the new manufacturing plant represents the potential we see in the Indian market and our long term commitment to our customers," said Chen Xudong, President MBG Group, Lenovo and Chairman, Motorola Mobility Operating Board at the time of announcement.
In related news, Xiaomi recently announced its 'Make in India' program. The Chinese smartphone company has started manufacturing the Redmi 2 Prime in Foxconn's facility in Sri City, Andhra Pradesh.