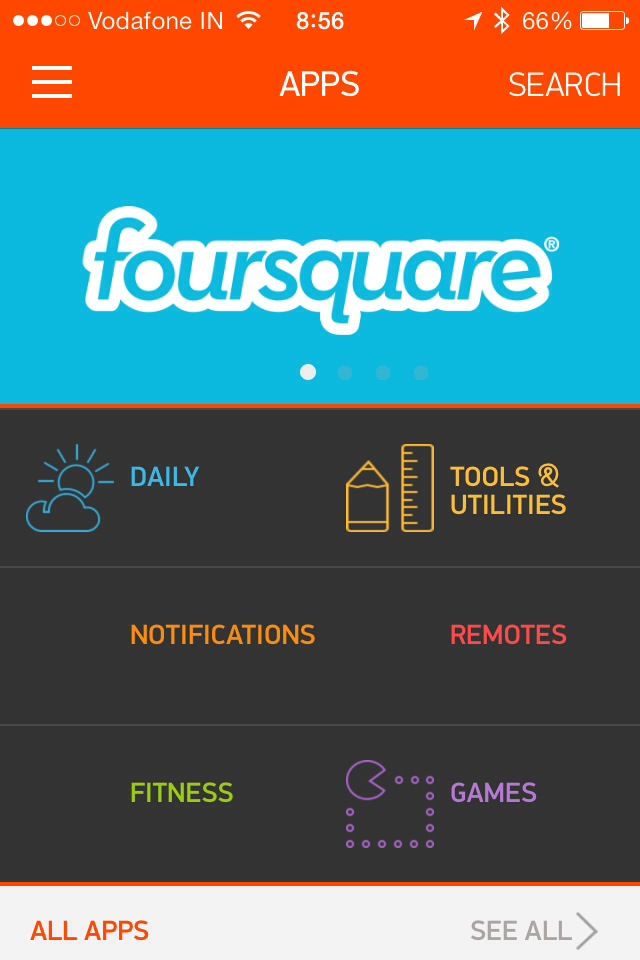 "The Pebble smartwatch gets an appstore to call its own, and we dive right in" The Pebble smartwatch took Techville by storm when it first appeared on the scene, smashing records on the way as it amassed and overshot its funding goal on the crowdfunding platform Kickstarter. It wasn't the very first smartwatch by any means, nor the most stylish. In fact, it was criticised heavily for its plasticky looks.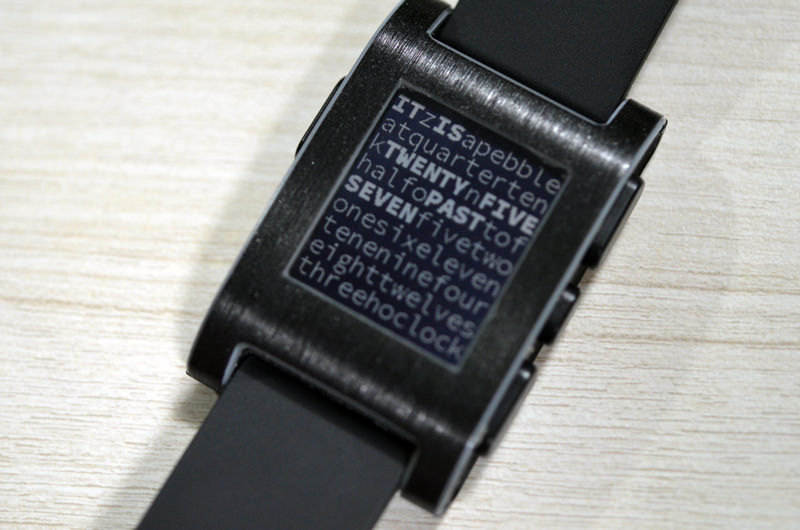 As early adopters, we can also testify to the issues faced by iOS users who complained about limited functionality despite the company's testament that the smartwatch was intended for both iOS and Android. Those using Google's mobile OS as their daily driver fared much better, being able to make use of most of the promised features and access a wider set of third-party apps via the Play Store. Things changed for the better when iOS 7 landed, and the Pebble firmware and the official companion app were updated to make use of the platform's improved Notification Center utilising Bluetooth LE. The company then went on to put lids on the naysayers' mouths by introducing Pebble Steel last month at CES. The Steel variant is basically the same watch but features metal casings and bracelets (priced a good deal higher), boosting its appeal as a fashion accessory for those who hitherto shied away from the original because they thought it was too toy-like. Today marks yet another milestone for the Pebble, as it receives a significant update that, apart from other improvements, also brings an appstore exclusively for the watch. The update has moved out of beta and become available as an official refresh for iOS users as we write this, with a developer beta being available for Android and the official iteration coming soon. Now smartwatches may still be in their infancy as far as wearable tech is concerned, but the refresh brings to the fore the possibilities this exciting segment holds, and showcases how improving upon usability can make gadgets all the more useful. Here's a look at what Pebble v2.0 and the all-new Pebble appstore offer. Before the new update landed, Pebble users had to look to community-based and third-party avenues like MyPebbleFaces and Pebble Barn to hunt for and install new watch faces and apps on their wristwear. Sure, this wasn't so much of a big deal as long the user had the time and inclination to actively search for new pieces of software available for their beloved wrist accessory. There were a few third-party apps like ttmm that allowed one to download (and even buy) watch faces and apps directly. Since the Pebble smartwatch has only eight slots available for the user to install faces and apps, users resorted to storing their favourites locally on their smartphones or on cloud storage. Apps like Coffer on Android became the go-to choices for those who were looking for easier ways out, allowing one to store Pebble watch faces and apps on their phones for offline access, complete with descriptions and images… ready to install at a moment's notice. All this changes with the v2.0 update.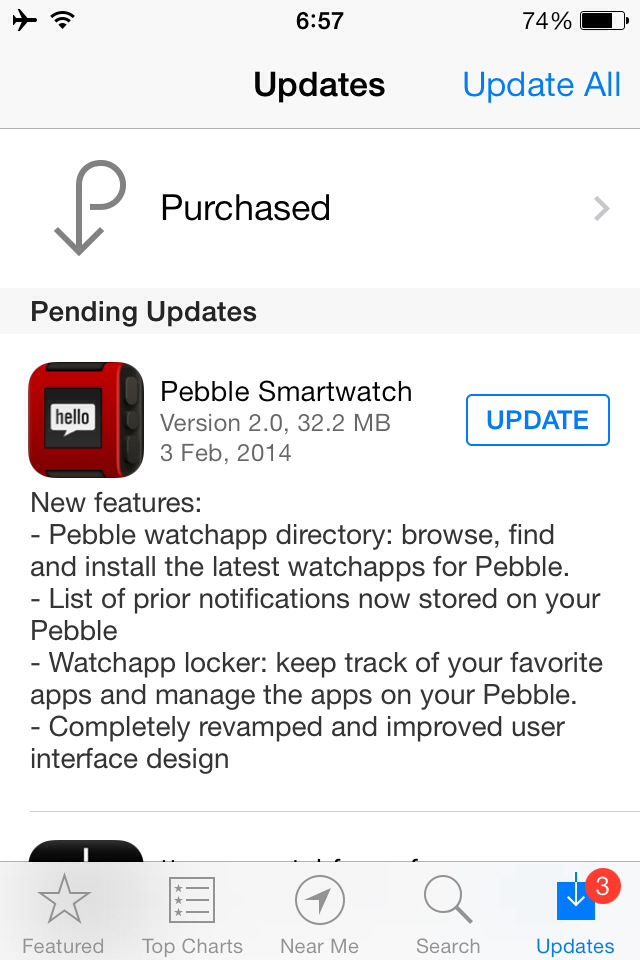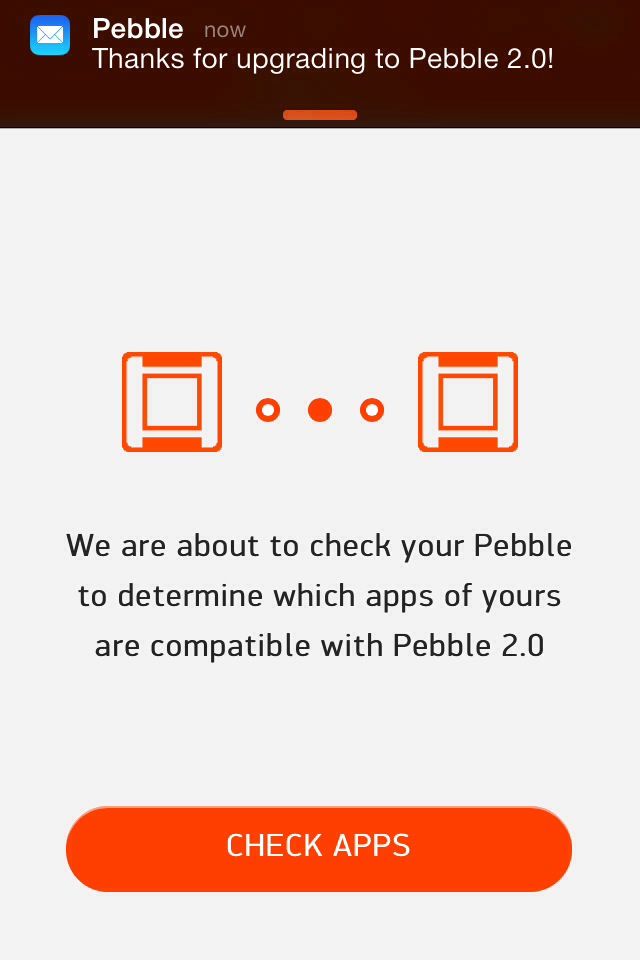 The Pebble appstore is integrated neatly with the official Pebble app. After launching the app for the first time and connecting over Bluetooth, you need to sign in with your Pebble account credentials. It then checks for and installs the updated firmware on the watch. Once this is complete, it goes on to check the apps that you may already have installed, checking them for compatibility with the new firmware and marks the ones that are not supported, even sending you an email automatically with the list of apps that no longer work. This is crucial, just in case you have a favourite face or app you can't live without.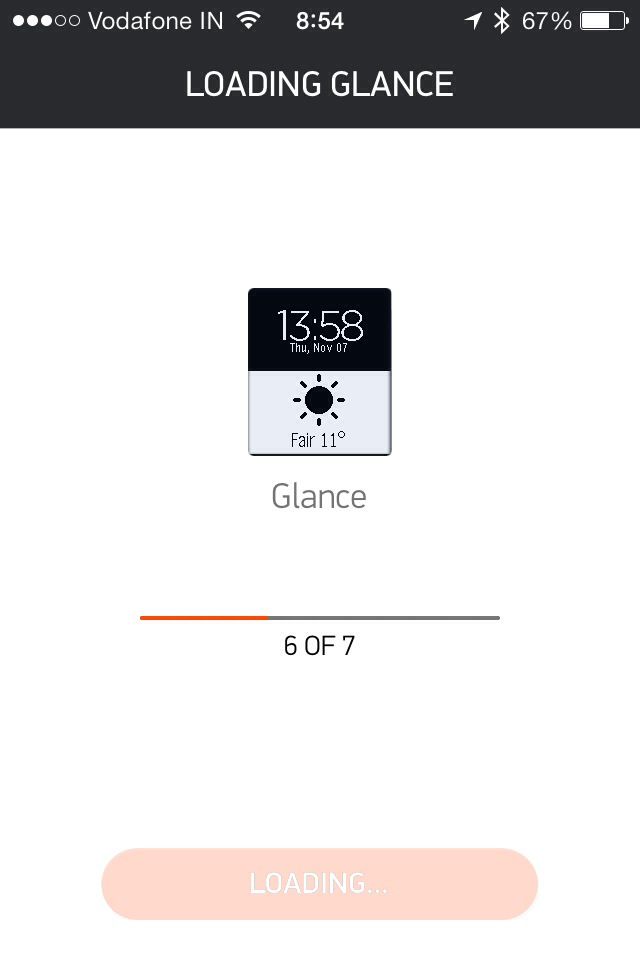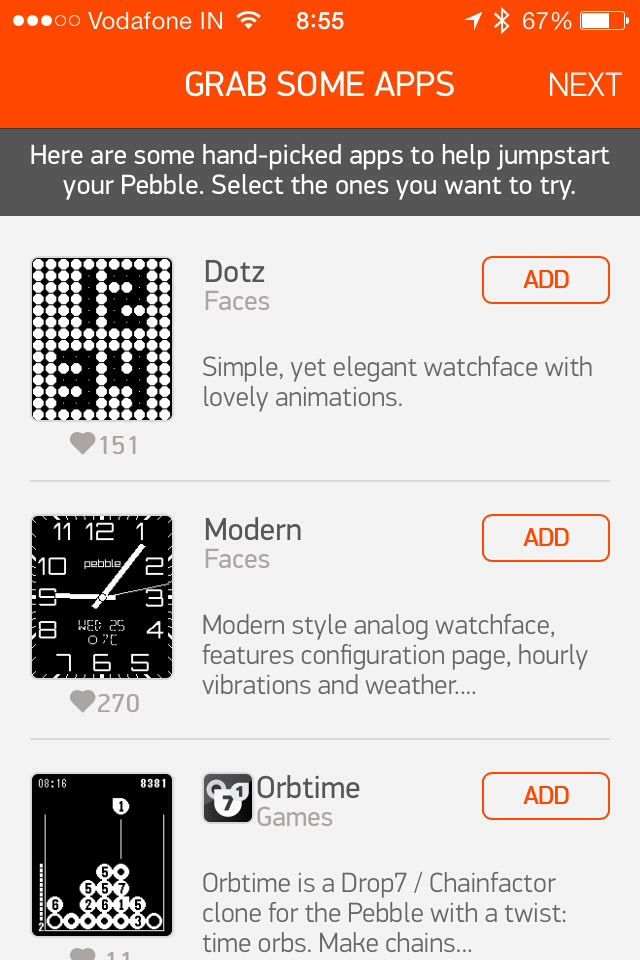 The Pebble app now has a completely revamped look, giving you a sidebar that slides out from the left and displays connection status at the top. Apart from that, you have four options listed – 'My Pebble', 'Get Watchfaces', 'Get Apps', and 'Support' tucked away at the bottom. 'My Pebble' displays a list of apps installed on your Pebble, along with a 'Settings' option below the ones that can be configured. In addition, there's a 'locker' area at the bottom that allows you to offload any installed app and store it on your phone in case you want to install it again later. Again, a handy option that provides a workaround for the eight-slot limit, letting you switch apps on a whim.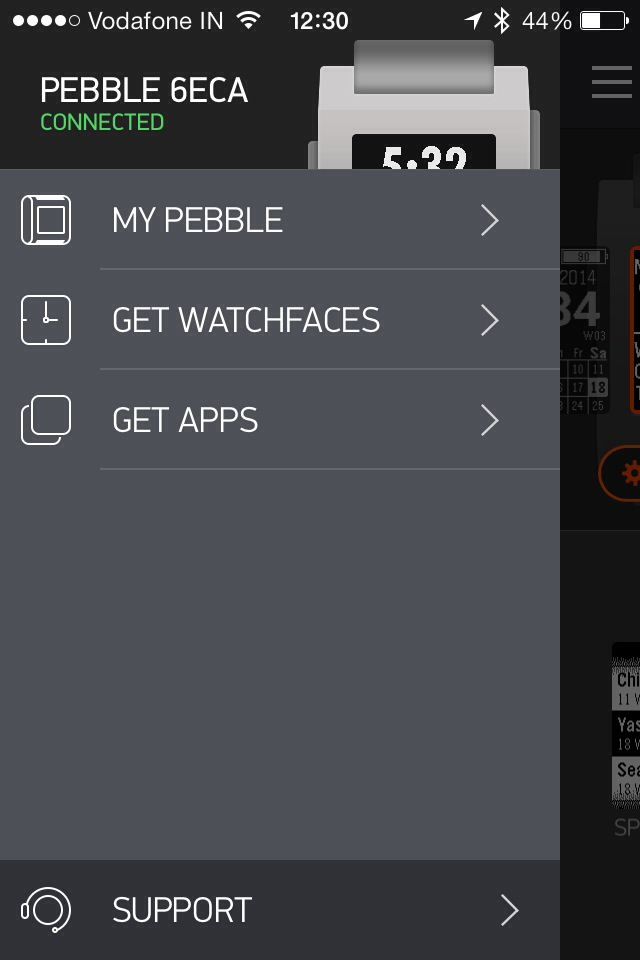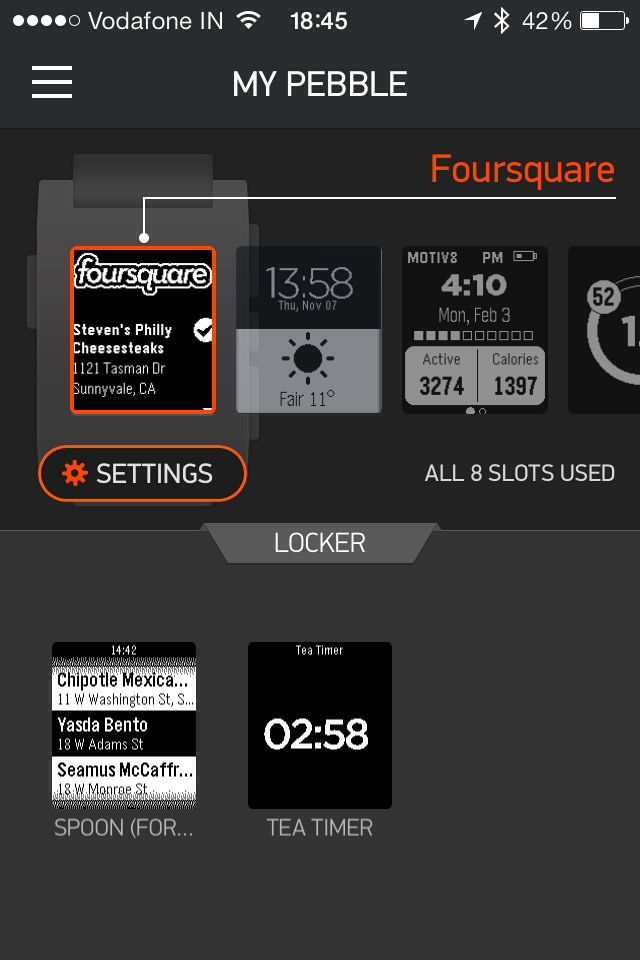 The 'Get Watchfaces' and 'Get apps' sections form the store part. Once you tap on the former, you get a carousel on top that switches between featured watch faces, while the area at the bottom is divided into 'All Watchfaces, 'Most Loved Watchfaces' and 'Pebble Picks' with thumbnails showing how they look. You can even search by name or view all together, and once you find something you like, can tap on it to show it some love, read its description and install it to the Pebble if you want.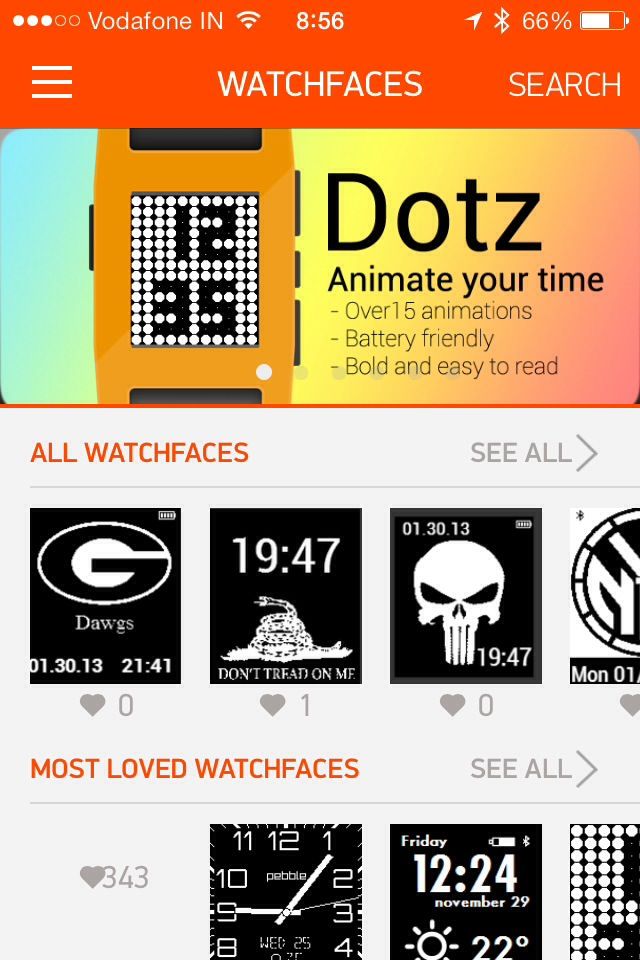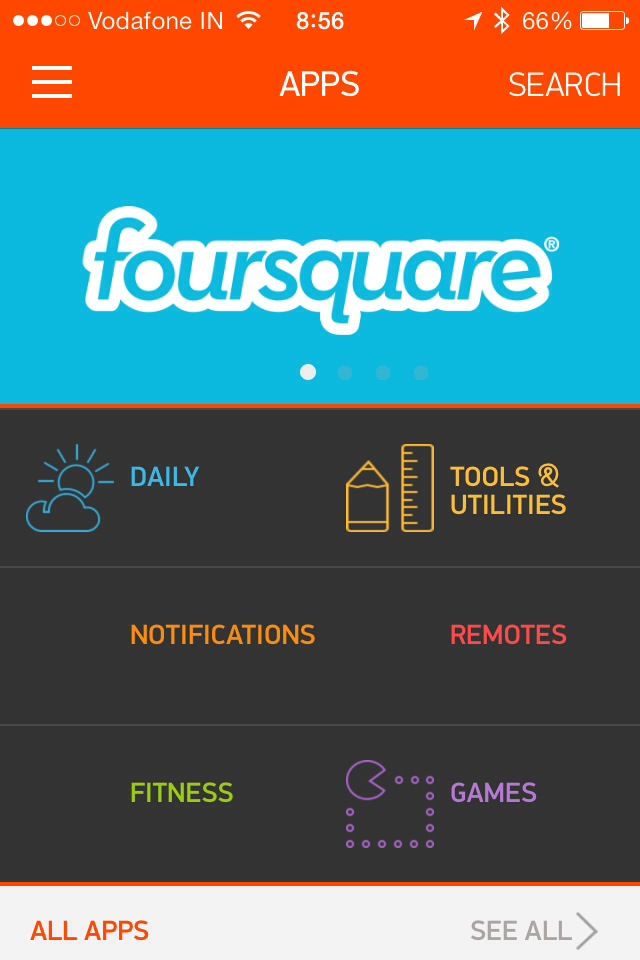 The 'Get Apps' section gets a neater interface. While it has the same featured panel on top, the bottom half lists app categories – with Daily, Tools & Utilities, Notifications, Remotes, Fitness and Games being the heads. You can scroll down to view all apps, the most loved ones, 'Pebble Essentials', and the weekly top picks. Tap on any category, and you can get to see the listed apps covered within it, sorted by 'Recently Updated' or 'Most loved'. If the app need a companion mobile app to be installed, the same is also indicated. You can go ahead and tap on the adjoining 'Add' button, and the app is downloaded and installed on your Pebble. Intuitively, it's just added to the locker in case all eight slots on your watch are occupied. As far as the choices on offer are concerned, the official Foursquare and Yelp apps are very much there as promised, along with a smorgasbord of apps and watch faces that not only promise tons of customisation options and bring more power to your wrist with awesome capabilities, they also give a fresh lease of life to the Pebble. Here's hoping this is just a shape of things to come, and there's lots more what that came from. Ideas for version 3.0, anyone?