"The new MIUI 11 is expected to feature a new bunch of lighter UI elements to make the software better and smoother."
Back in January, Xiaomi declared that the R&D work of the next version of its popular MIUI ROM, MIUI 11 has begun. According to Xiaomi's CEO, Mr Lei Jun, the new update would take the UI design to a higher note. Now, according to a Chinese tech blog, MyDrivers, a list of eligible Xiaomi devices, slated to get MIUI 11, has surfaced online. It seems like all the flagship and latest devices have been considered for the MIUI 11 update.
Not so long ago, Xiaomi had started rolling out MIUI 10.2.1 update to the devices running on MIUI 10.2.0. The 10.2.1 update allows the users to invoke Google Assistant by pressing and holding the power button for 0.5 seconds. Previously, users had to enable this feature manually by going into the settings menu. Reportedly, rolling out of the MIUI 10.2.1 update is still in the process, and now the next reports are coming about the next iteration of the software.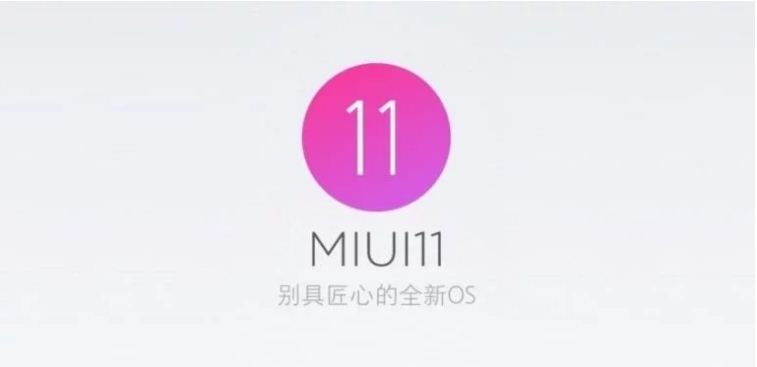 Right now, there is no specific information about the MIUI 11 revealed, but it can be believed that the Xiaomi developers are on the way to make the software better as well as smoother than the previous. It might also come in a new interface and features a bunch of new elements. It is also expected that the brand will make the UI elements lighter, and will modify the new design for Xiaomi's upcoming foldable device.
According to MyDrivers, the list of Mi series getting the MIUI 11 includes Xiaomi Mi 9, Mi 8, Mi 6X, Mi 6, Mi 5X, Mi 5c, Mi 5s, Mi 5s Plus and Mi Play. From the MIX series, the Mi MIX 3, Mi MIX 2S, Mi MIX 2, Mi MIX 1 would get the update. And the other devices are Mi Note 2, Mi Note 3, Mi Max 2, Mi Max, Mi Max 3.
Some of the Redmi devices are also mentioned in the post – Redmi 6, Redmi 6A, Redmi 5, Redmi 5A, Redmi 5 Plus, Redmi 4, Redmi 4A, Redmi 4X, Redmi 3S/3X, Redmi S2. The other Redmi smartphones included in the update list are Redmi Note 7 Pro, Redmi 6 Pro, Redmi Note 7, Redmi Note 5, Redmi Note 5 Pro, Redmi Note 5A, Redmi Note 4, Redmi Note 4X, Redmi Note 6 and Redmi Note 6 Pro.
There is neither official confirmation of this news nor any information about the release of this new MIUI 11 update received yet. However, it is expected to roll out in June 2019.