"Is the vivo V5 a one-trick pony with its selfie camera or does it have more tricks up its sleeves?"
If there is one trend we've noticed this year with Chinese OEMs operating heavily in the offline retail market, it has to be the fact that they are obsessed with making selfie-centric smartphones. If you thought Gionee went overboard with marketing the screen flash feature on the Gionee S6s (review), OPPO wasn't too far behind either as it bombarded hoardings with its F1s (review) and, in fact, even created a special Diwali-edition F1s with Hrithik Roshan's signature on it. Now, it looks like vivo has boarded the same train with the V5. The vivo V5 has an edge over the competition in the selfie department with its 20-megapixel front-facing camera but we know that alone won't be enough to convince you to plonk Rs 17,980 on a smartphone. That's where we come in. Read our review.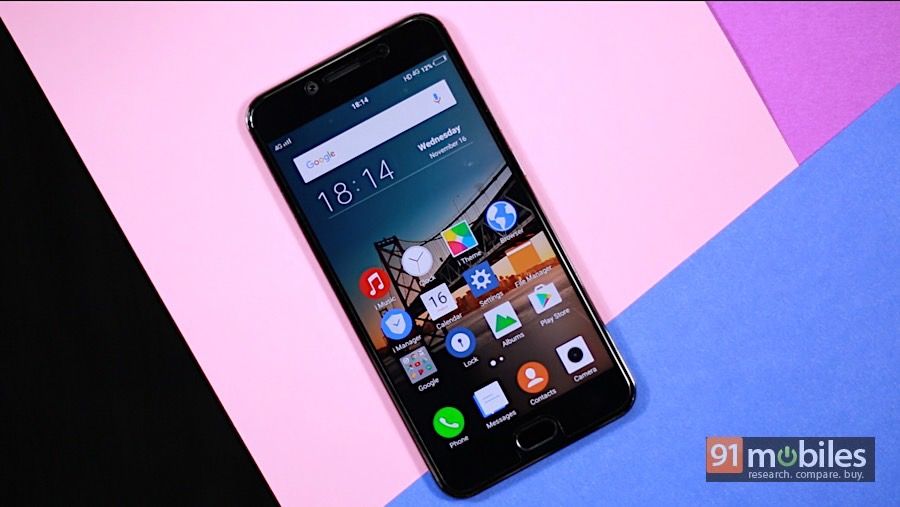 Specs at a glance
Display
Size
5.5 Inch
Resolution
HD (720 x 1280 pixels)
Performance
CPU
Quad core, 1.5 GHz + Quad core, 1 GHz, MediaTek MT6750
RAM
4 GB
Storage
Internal memory
32 GB
External memory
Up to 128 GB
Battery
Capacity
3000 mAH, Li-ion, Non removable
Camera
Primary camera
13 MP
Secondary camera
20 MP
Connectivity
Network support
Dual SIM 4G
Other options
Wi-Fi, Bluetooth 4.1, GPS
Others
Battery Capacity
3000
Operating system
Android 6.0 Marshmallow
Design
Dimensions
: 153.8 x 75.5 x 7.5 mm
The vivo V5 takes a lot of design cues from the iPhone 6 but unlike Apple's phone, the V5 is made entirely out of plastic. However, the grey variant that we got for review does a great job of misleading the user to believe that the phone is made of metal. The unibody V5 is built pretty solidly, though, and you will be hard-pressed to find any creaking that comes with cheap plastic. Moreover, the power button and the volume button on the right edge produce such a satisfying 'click' sound when pressed that it reminded us of using a very good mechanical keyboard. The feeling of using hardware buttons with such great tactile feedback was truly the 'little joys of life' moment we were craving from a smartphone in ages. Additionally, the fingerprint scanner needs a special mention primarily because the fingerprint recognition is blazing fast, a pleasant surprise. All the other elements of vivo V5's design are bog standard.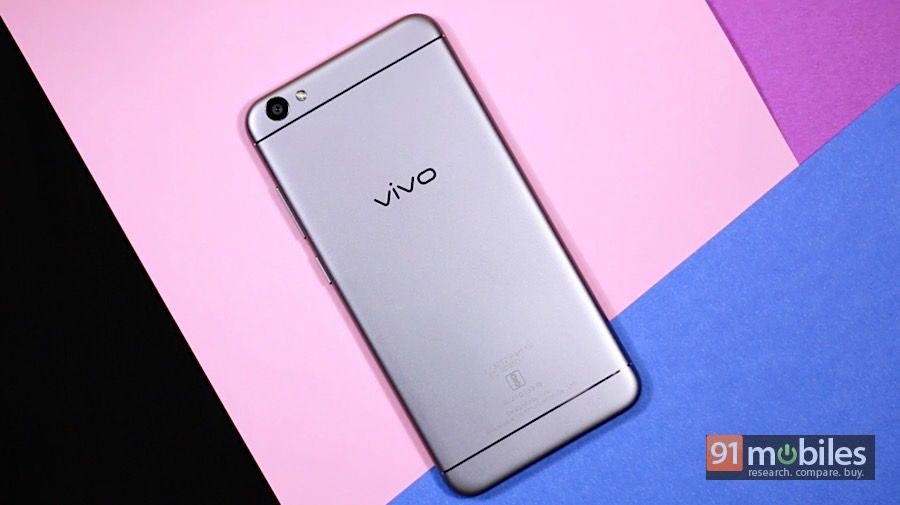 Display
Resolution
: HD (720 x 1280 pixels)
On the front of the vivo V5 is a 5.5-inch 720p IPS LCD panel. We predict quite a few raised eyebrows and yes, you could believe that vivo is committing harakiri by going for a 720p panel instead of a full HD one, which is the standard across most Android smartphones in this price range. However, let's cut it some slack since the V5's 720p panel is sharp enough for most users and you will be hard pressed to spot any pixelation. Also, the fairly accurate colour reproduction of the panel is mostly good. The colour temperature of the screen is generally warm, which means that reading on the V5's screen doesn't hurt your eyes. Oh, and lest we forget to mention, vivo also adds a Global eye protection mode, which casts a yellow shade on the screen just like Apple's Night Shift mode.
However, not everything is hunky dory. The V5's display has below par viewing angles – something that is uncommon on an IPS LCD panel. Furthermore, even at the highest brightness setting the display doesn't get too bright.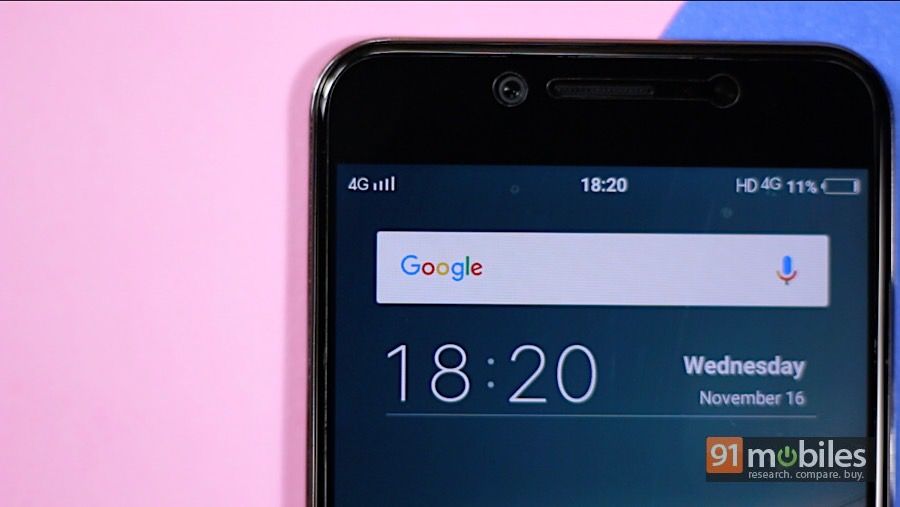 Software
Operating System
: Android
OS Version
: 6.0, Marshmallow
The V5 runs vivo's custom, weirdly-named, Funtouch OS 2.6 on top of Android 6.0 Marshmallow. If you've used a vivo phone before, you'd know that Funtouch OS takes a lot of design cues from Apple's iOS rather than Google's platform that it is based on. All the apps are lined up on the home screen and there is no app drawer. In fact, Funtouch OS also includes its own take on Apple's Control Centre — pulling up from the bottom of the display brings up a shade that shows a few quick settings and the apps open in the background. Now, the multitasking menu is not a carousel like you see in regular Android and there is no preview of the app either, which is rather annoying.

Thankfully though, the V5 doesn't come with a lot of third-party apps and the ones that are available are pretty useful anyway. The software also has a few nifty tweaks — which are incidentally commonplace in most UIs these days anyway — like shrinking the screen for one-handed usage, using gestures to start apps directly from sleep mode, and shaking the phone to turn on the flashlight. All the gestures and 'smart' functions work as advertised except for shaking the phone to turn on the flashlight, which is very iffy. Quite evidently, Moto's chop twice for torch is the best implementation yet. All in all, Funtouch OS on Android 6.0 Marshmallow is a little too off-beat for us to be entirely convinced of the approach.
Camera
Marketed as the 'Perfect Selfie' phone, the least you can expect from the vivo V5 is a great front camera that can take good self-portraits, and for the most part it delivers. The front camera is a combination of a 1/2.78-inch Sony IMX376 20-megapixel sensor, lens with f/2.0 aperture, and a flash module. The camera app itself is a basic affair modelled around the iOS camera app. It lets you take images and allows you to choose focus as well. Apart from this, you have a dedicated Face Beauty mode, a few Instagram-style filters, and your standard HDR, Panorama, and Manual modes.

Coming to the quality, the 20-megapixel front camera captures some incredibly detailed self portraits provided you are facing the light during the day. The camera struggles to control the exposure and blows out the highlights when you face against the light. When you do manage to capture the right frame, the camera shines with great details so much so that you can see every pimple and pore. This is when the beauty mode comes in handy and it definitely works as well as advertised to make your skin look clearer. Also, the camera captures some punchy colours that are ideal for selfies.
The fact that the front camera uses a lens with f/2.0 aperture means that you get a better depth of field. But, that is quite counter-intuitive for selfies primarily because the person in the background would always be out-of-focus especially with the autofocus choosing the nearest subject at all times. Oh yes, the front camera has autofocus which is great. This essentially indicates that you will have to carefully frame the picture so as to ensure that all your subjects are in focus. The always-on flash works well in introducing a soft focus that highlights the features of your face nicely. We like the implementation. Overall, the front camera on the V5 captured some of the best selfies we've taken yet from a smartphone.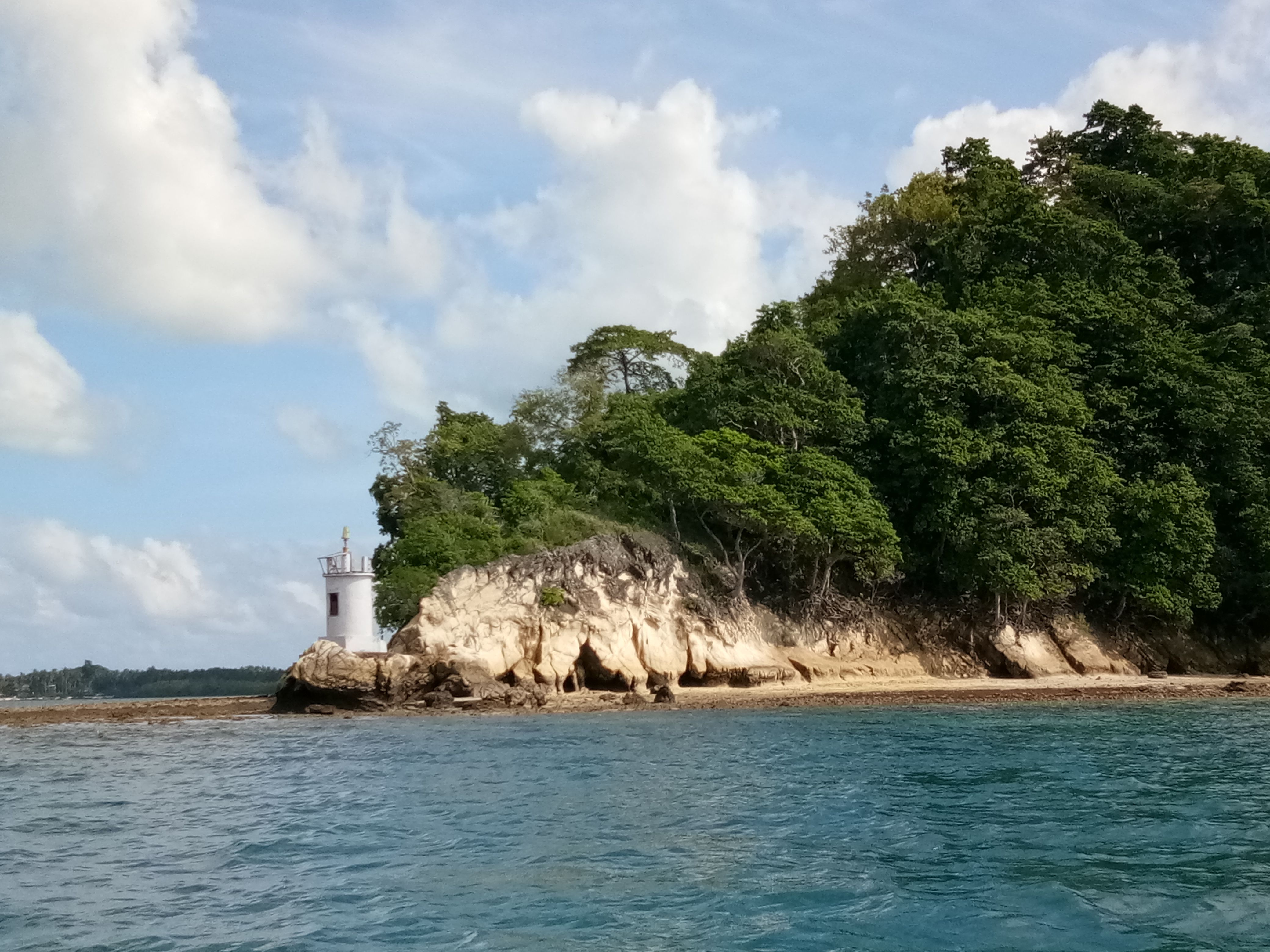 The rear 13-megapixel camera, on the other hand, doesn't hold a candle to the superior performance of the front one. Even in daylight shots, details are lacking and the colours look muted. Moreover, you can easily spot the lens distortion around the edges of our sample shots. The camera struggles in less than ideal conditions and it is best left unused. Quite evidently, vivo has invested all its energy into tuning the front camera and conveniently forgotten about the primary one.

Performance and battery
CPU
: Quad core, 1.5 GHz + Quad cor…
Memory
: 32 GB + Up to 128 GB
SIM Slots
: Dual SIM , GSM+GSM
The vivo V5 uses a MediaTek MT6750 octa-core processor tuned at 1.5GHz coupled with 4GB of RAM. It also comes with 32GB of internal storage, which can be further expanded by up to 256GB using a microSD card. This combination of SoC and RAM offers a generally smooth performance but once in a while you will notice some lag here and there – partly thanks to the heavy-handed animations used by FunTouch OS. Gaming is no fun on the V5, especially if you like playing graphically-intensive titles like Asphalt 8 or Modern Combat 5. From load times to frame drops, the performance inefficiency is apparent.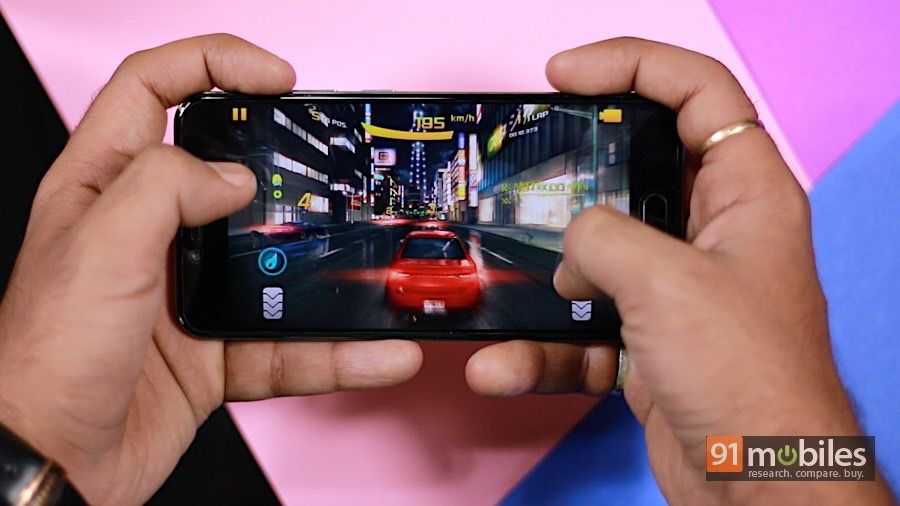 The benchmark scores of the V5 also reaffirm our suspicions. In AnTuTu, the phone scored a lowly 41,025 points, which is much lower than phones that cost south of Rs 10k even. In the T-Rex 1080p test on GFXBench, the phone achieved only 20 frames per second. What it lacks in general performance, the V5 more than makes up for it with its superior audio performance. The phone has a dedicated AK4376 32-bit DAC for your audio needs. Audiophiles will understand when we say that this DAC essentially means that you can play 24-bit, 192Khz files without any issues. vivo plainly calls it Hi-Fi. We tested the wonderfully open OnePlus Bullet v2 earphones and the Jays Four and came away pleasantly surprised with the performance. The V5's audio performance is leagues ahead of many other Android smartphones in the same price range. The quality of the single mono speaker is equally good. The call quality is excellent as well, no complaints at all. Even the 4G performance on the Airtel SIM that we used was excellent.
Moving on, the V5 is powered by a 3,000mAh battery with no support for fast charging. Using the bundled charger the phone took almost 2 hours and 20 minutes to charge from 0 to 100 percent, which is a lot. However, the battery life is very good as the phone lasted us 12 hours and 7 minutes in our standard battery test. Even in general usage we got at least around 5-6 hours of screen on time easily on heavy usage.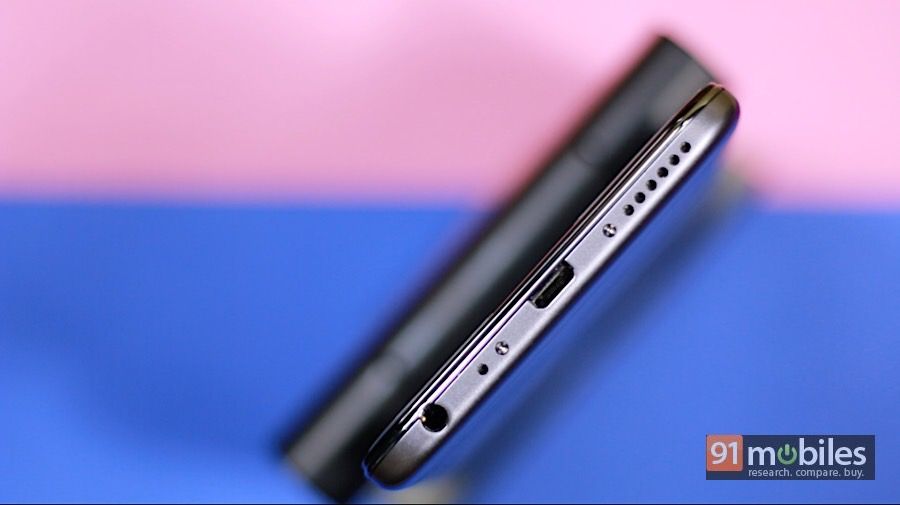 Verdict
After weeks of using the vivo V5, we are convinced that the phone will find a niche audience, an intersection of selfie lovers and audiophiles. Now, that niche may be tiny but we have to say that the V5 is not a bad phone by any stretch. Also, while the V5 falters in many areas there are some things that completely took us by surprise, for example, the extremely tactile hardware buttons.
However, when you have phones like the Lenovo Z2 Plus (review) and the LeEco LeMax 2 (review), operating in and around the same price range, it feels like the V5 stands a slim chance. But you need to note that vivo has a heavy offline presence and can easily outsell the rest by being aggressive with its outdoor advertising — which it does anyway. Also, if you had to compare the V5 to the other selfie phones like the Gionee S6s or the OPPO F1s, vivo's phone seems like an overall better proposition.
vivo V5 is thankfully not the one-trick pony we expected it to be and that is a good thing.

Editor's Rating: 3.5 / 5
Pros
Great selfie camera
Superb hardware buttons
Supports hi-res 24-bit, 192Khz files
Very good battery performance
Cons
Below average rear camera performance
Poor gaming performance
Run-of-the-mill design
Photos by Raj Rout
| | | |
| --- | --- | --- |
| Vivo V5 | vs | Gionee Elife S6s |
| | | |
| --- | --- | --- |
| Vivo V5 | vs | Oppo F1s |