"The new Jio 'Work From Home' recharge offers a total of 102GB data, with 2GB data doled out per day for 51 days"
With work-from-home becoming the reality for people across the country, Mukesh Ambani-promoted Reliance Jio has launched a dedicated Jio 'Work From Home' recharge pack priced at Rs 251. The new Jio recharge offers 102GB data for a period of 51 days, but no calling or SMS benefits. Essentially, the new Jio recharge is an add-on pack that gives additional data beyond the data allocated with the standard pack. It should be noted that the Jio Rs 251 recharge is just the renamed Cricket Season pack that the operator offers every year during IPL as well as other major tournaments.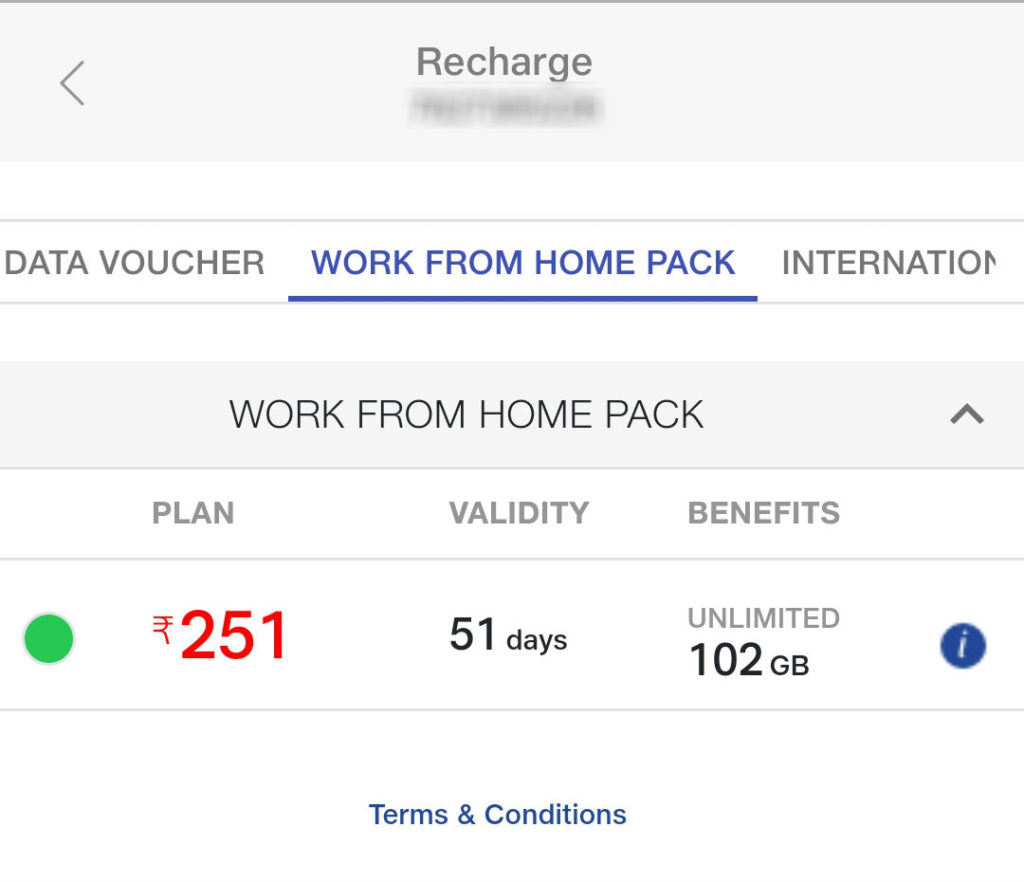 Under the Jio 'Work From Home' recharge, subscribers will get 2GB data per day for 51 days. So, for example, if your regular data pack offers 1.5GB data per day, you will get an additional 2GB data thanks to the 'Work From Home' pack, meaning a total of 3.5GB data for the day. If the entire 3.5GB cap is exhausted, the internet speed will be limited to just 64kbps.
Also read: Skip the pre-call coronavirus message on Airtel, Jio, and more with this trick
This is second such move from Jio to help people work from home amid the coronavirus scare. The company earlier this week revised its 4G data recharges to offer more data and calling minutes for non-Jio networks. With this upgrade, the Rs 11 recharge offers 800MB data, up from 400MB, as well as 75 IUC minutes. Similarly, the Rs 21 and Rs 51 recharges will offer 2GB and 6GB data (versus the previous 1GB and 3GB data, respectively). These recharges respectively offer 200 minutes and 500 minutes of non-Jio calling minutes. Lastly, there's the Rs 101 4G data pack that offers 12GB data (against 6GB earlier), and 1,000 minutes of calling. Similar to the Jio 'Work From Home' recharge, these Jio 4G data packs are top-up packs – they work as long as the data and calling minutes aren't exhausted or the primary recharge is valid.
Also read: How to clean your phone, laptop, and other devices amid coronavirus pandemic
The coronavirus scare has made remote working the norm for companies across the world. In India, states have shut down borders, airports are screening to track and quarantine the infected individuals, and stores are out of food, and sanitisers as well as face masks are sold out.