"Express will make sure that compressed versions of photographs are backed up through the Photos app, and no files are lost."
Google is all set to roll out a new backup mode for stored images in the Google Photos app — Express. Raja Ayyagari, Product Manager of Google Photos, stated that Express will upload and back up stored photographs at reduced file sizes through the Google Photos app. This would ensure that at least compressed versions of all photographs are backed up, and no files are lost in case of data loss.
Google states India to be one of the most engaged markets in terms of using the Photos app. However, the lack of consistent and competent Wi-Fi networks often leads to intermittent backing up of photographs. As a result, Google Photos on Android, will now have an Express option, which makes it easier to backup files since compressed photographs have significantly smaller file size. Previously, Google Photos only had two available options that images could be backed up in — High Quality and Original Size.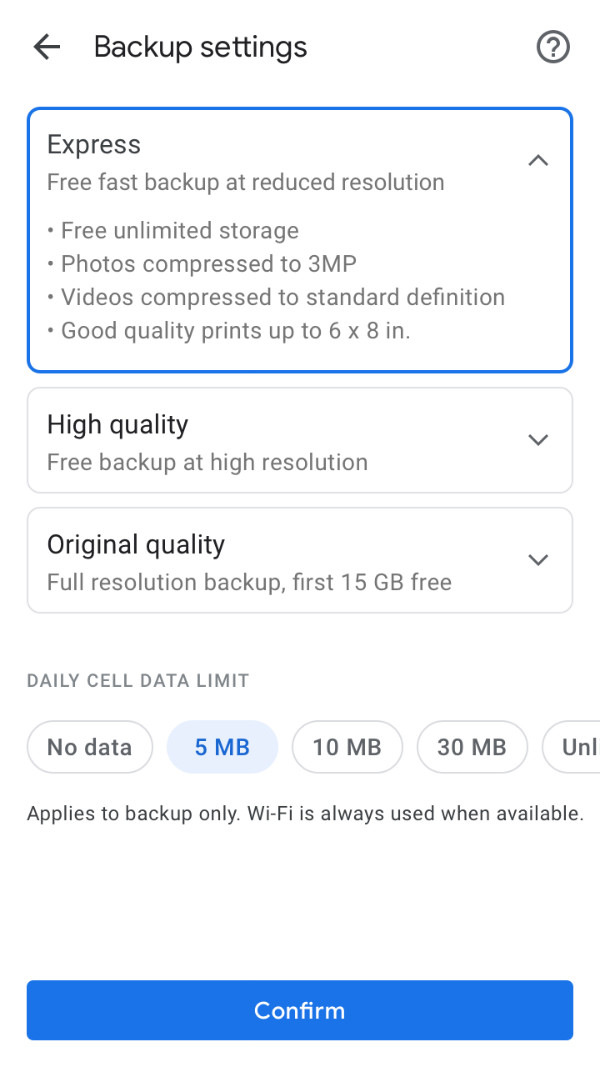 Furthermore, Ayyagari has revealed that Google will also roll out finer settings for choosing how much mobile data is used to back files up, thereby giving users better control over their data usage. Those with exhaustive data plans and limited Wi-Fi can now select Express backup, and use data to backup their images to Photos. The controls for mobile data usage in Google Photos can be restricted to as low as 5MB. The new Express backup setting will appear in the 'backup settings' on Android devices, while new users of Google Photos will see this option while setting up the service.
Express backup of images on Google Photos is being rolled out to a small percentage of users in India first, before a wider rollout begins. The company has mentioned that it will look to bring it to other markets, once the rollout in India is completed.