"The new HTC Vive Focus Plus will be available in 25 countries, and offer better overall usability thanks to the new, 6DoF controllers."
The HTC Vive Focus Plus is here, bringing a new edition of the company's efforts behind comfortable, portable VR setups. Ever since introducing the first Vive, the Taiwanese company has been heavily invested in developing the Vive ecosystem to build a versatile world of virtual reality, complete with extensive app support, versatile controllers, better viewing ergonomics and everything else that comes with these elements.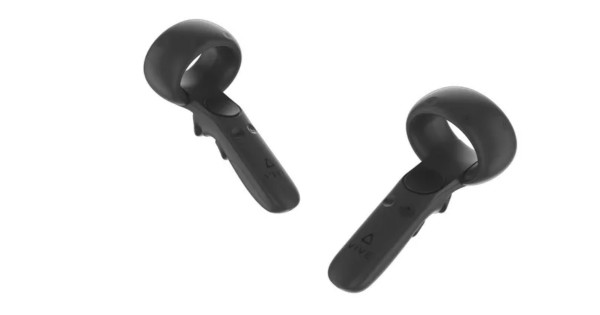 The headlining factor that makes the HTC Vive Focus Plus stand out from the rest are its controllers, and the availability of the product. Last October, HTC had introduced a developer kit for new controllers for the HTC Vive Focus, its first effort at packing the PC-tethered Vive ensemble into a portable, headgear-format VR headset. The first edition of the Vive Focus was fairly commendable, but included controllers that only included three degrees of freedom (3DoF) of movement. This meant that while the Vive Focus had great scaling capabilities making for efficient VR application, the controllers would restrict users to using them within limited axes and, hence, not allowing them to move around.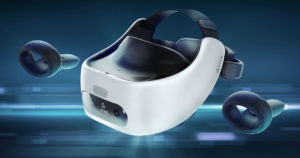 The HTC Vive Focus Plus, meanwhile, premieres the new controllers, this time with six degrees of freedom (6DoF) of movement. This can track your movement as you move around in three-dimensional space. Specifications of the new Vive Focus Plus include the Qualcomm Snapdragon 835 processor, a 3K AMOLED (2,880 x 1,600 pixels) display, the Vive Wave firmware platform and connectivity with HTC Viveport, the online store that packs in all of HTC's VR-enabled applications.
The new headset's controllers will also not be required to regularly re-calibrate and they include both touch-sensitive areas and analogue triggers to make actions within the headset. It also gets new, high quality lenses, which reportedly improve the quality and health of visuals. The best part, however, is that the HTC Vive Focus Plus will be made available across 25 countries upon launch by mid-2019. The widespread availability will be further combined with a native commercial licence, so organisations need not spend extra on getting commercial permit of usage. The prices will be announced once the headset is launched.