"The Nokia 105 feature phone comes with dual-SIM slots, a 1.77-inch colour display, and a 'modern and durable' design"
Nokia 105 2019, a refreshed version of the 2017 model, has been launched in India. The all-new Nokia 105 is the fourth-gen handset of the company's popular feature phone. The handset is touted to offer long-lasting battery life — 25.8 days in standby and 14.4 hours in talk time. It also features a modern and durable design, along with an island-style keymat that has separate keys to make dialing and typing easy. The company claims that the new Nokia 105 has a contoured design for a great fit in hand.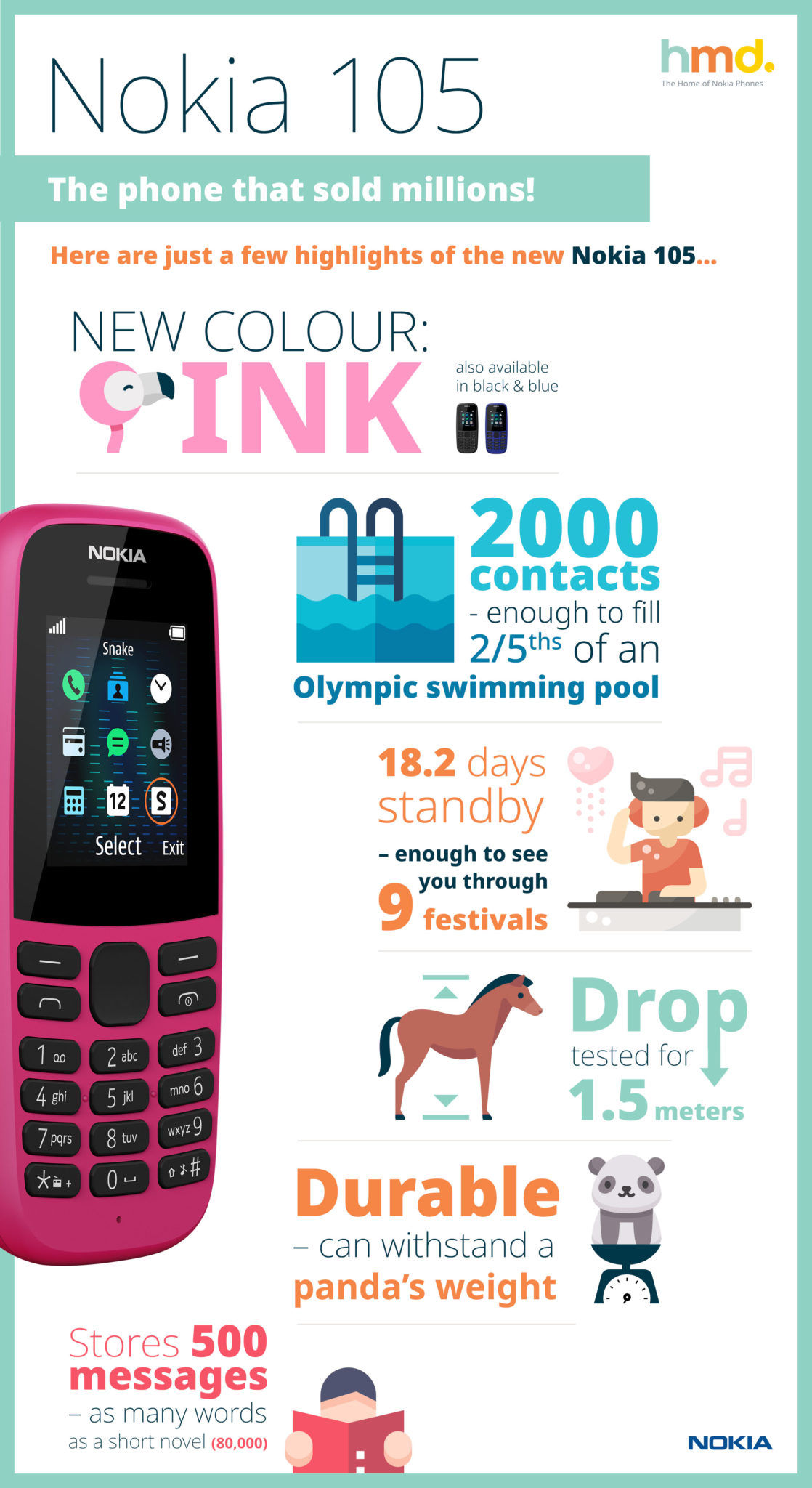 Nokia 105 2019 price in India
The Nokia 105 price in India is set at Rs 1,199 and goes for sale in the country from August 20th. Interested buyers can purchase the handset from Nokia's e-store and major retail stores across the country. The phone comes in blue, pink, and black colour options.
Nokia 105 specifications
The Nokia 105 2019 features the same 1.77-inch QQVGA colour display as its predecessor. However, there's no single SIM variant this time. The Nokia 105 has dual-SIM slots with standard GSM connectivity. The phone also sports an LED torch and comes with built-in FM Radio as well as a music player. For connectivity, it comes with a micro-USB port, a 3.5mm headphone socket, and Bluetooth. The phone runs Nokia Series 30+ software platform and ships with 4MB RAM. It sips juice from an 800mAh removable battery cell.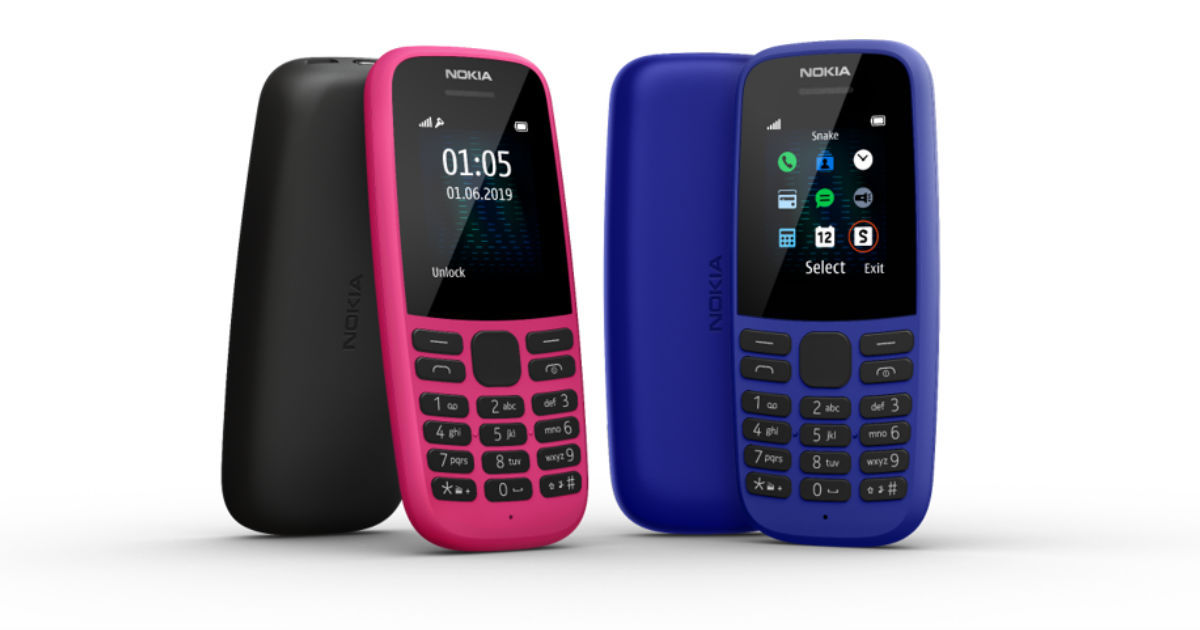 The Nokia 105 comes pre-loaded with try-and-buy games such as Tetris, Nitro Racing, Ninja up, and Danger Dash. The handset measures 111.9 x 49.2 x 14.4mm and weighs 74.04 grams.
"The Nokia 105 has sold in tens of millions across the globe proving its popularity and timeless quality as a legendary phone. This is the fourth generation in a line of feature phones designed for those who want to embrace mobility. We've used a familiar design, with modern contours and we've packed the phone with a long-lasting battery, so you can be on a call for hours at a time," said Juvo Sarvikar CPO HMD Global.