"Samsung Galaxy S11 is expected to feature an active area dimension of 64 square millimetres"
Samsung Galaxy S11, the next-generation flagship of the Korean brand, is expected to launch early next year but the rumours and leaks regarding the handset have been pouring in for quite some time now. The latest leak comes from South Korea publication The Elec, which says the upcoming flagship from Samsung is set to feature an improved fingerprint sensor, thanks to a larger detection area compared to the Samsung Galaxy S10 and Galaxy Note 10 models. Considering that the learning curve for using the ultrasonic fingerprint sensor on these phones can be slightly steep compared to the optical fingerprint sensors, this is probably going to make life a lot easier for the users.
As per the report, the 'Active Area Dimension' (AAD) for the in-display fingerprint sensor on the upcoming Galaxy S11 will measure 64 square millimetres. Notably, this same area on the Galaxy S10, as well as the Galaxy Note 10, is said to measure 36 square millimetres. Although it is hard to confirm the validity of these numbers at the moment, this indeed sounds like a big improvement, if implemented into the upcoming flagship from Samsung.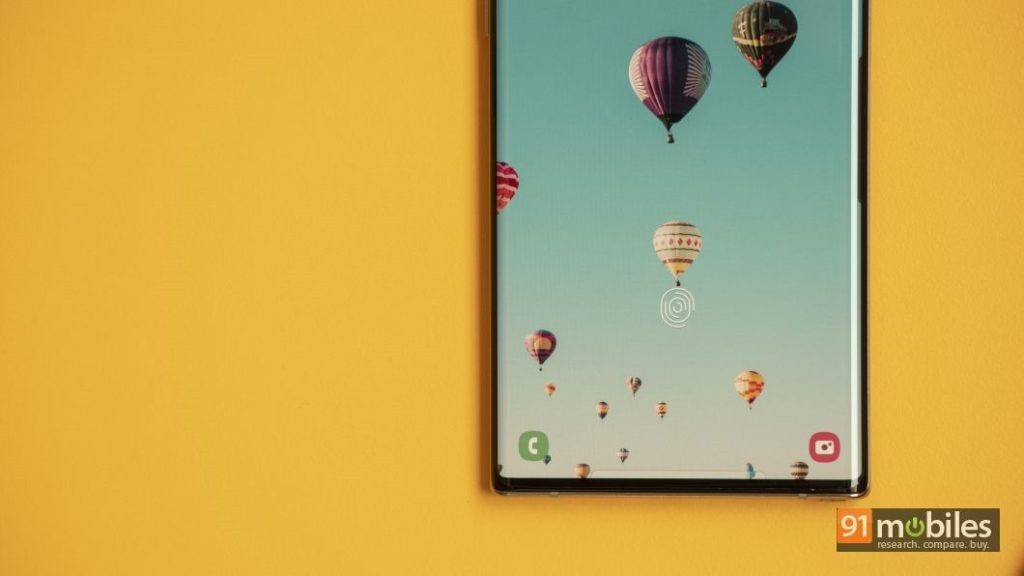 If we talk about the earlier leaks and rumours regarding the Samsung Galaxy S11 series, the handsets in the upcoming batch are likely to be made available in both 4G and 5G variants. Unfortunate as it is, Samsung will likely ditch the 3.5mm audio jack on the upcoming phones as well, just like it did with the Galaxy Note 10. These Galaxy S11 models will likely run Android 10-based One UI 2.1 custom skin.
There is not much information yet about the series' design but we might see the return of centrally-placed punch-hole design or Samsung might find a way to get rid of the cutout altogether. In terms of optics, the brand is expected to include 'Deep Fusion' computational photography on the phone, where the handset will be able to take multiple shots, from which it would pick the best possible photo.