Highlights
Some iOS 17 features will be coming in later this year.
These are related to Messages, Apple Music, Fitness+, and more.
Soon, signing into new Apple devices will be easier thanks to an upcoming iOS 17 feature.
Apple will be rolling out the stable version of iOS 17 to iPhone users worldwide on September 18th, 2023. However, not every iOS 17 feature announced at WWDC would be available at launch. You will be getting them as part of iOS updates later this year.
1. Apple ID Proximity Sign-in
Just bring an existing signed-in and trusted iPhone or iPad close to a new Apple device and scan the particle cloud to pair both devices. The new device will automatically sign in with that Apple ID.
2. Sticker reactions to messages
Stickers on iOS 17 will collate all Animoji, Memoji, Emoji, Live Stickers and 3rd party stickers in one place. You will also be able to react to messages with any of these stickers. You could access stickers through the plus icon or Tapback (double-tap or hold and press on a message to react to them.
3. Catch-up arrow
iOS Messages feature that lets you tap an arrow on the top-right corner to quickly jump to the first unread message in the thread.
4. iCloud Message settings sync
Yet another feature related to iOS messages. It will enable iCloud to backup Message settings like SMS filters, Send and receive accounts, and Text Message Forwarding. These will be synced across devices.
5. Favourite Songs Playlist on Apple Music
Apple Music will get a Favourite Songs Playlist and you will be able to access it from the library or by asking Siri.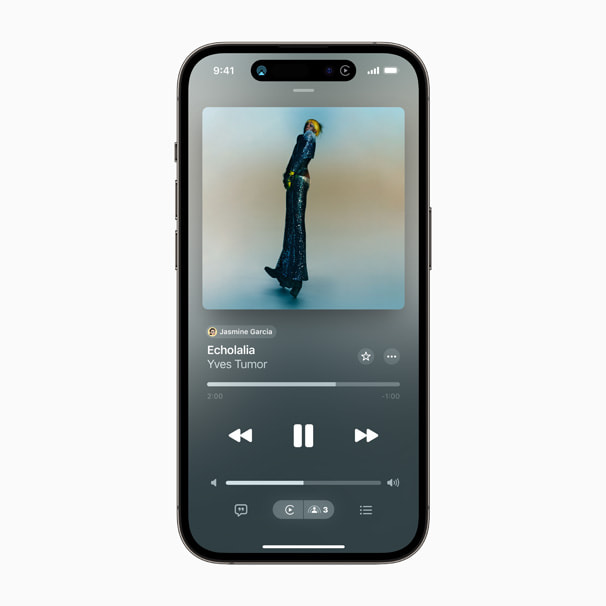 6. More favourites in the library and recommendations
You could also choose your favourite albums and artists and these too would not only appear on the library but also enhance Apple Music recommendations for you.
7. Intelligent form detection
iOS 17 will intelligently identify if something is a fillable form. It could be a scanned document, a PDF in the Files app, or a doc from the Mail.
8. Intelligent Autofill on forms
More than detecting if something is a form, the system will also enable Autofill in the fillable fields so you don't have to manually enter them.
9. Choose the preferred audio in the Fitness+ app
You will be able to select between the audio of the fitness trainer or the music you are listening to, thanks to the new Audio Focus feature.
10. Apple News Widget update
Apple News Widget will get a play or pause button for podcasts as well as News+ audio.
Besides these, Apple had previously announced three other upcoming iOS 17 features. This includes the Journal app, AirDrop over the Internet, and Collaborate on Apple Music playlists.
While this may sound somewhat disappointing that you won't be getting these features on the September 18th iOS 17 release, the silver lining is that we now know a lot more is incoming. So, we will be keeping an eye on future iOS updates.