"Huawei CEO Richard Yu has reportedly confirmed that the company will launch a reinforced Mate X in Spain in 2020"
Huawei became one of the first smartphone OEMs to unveil a foldable device, with the Huawei Mate X. However, the device didn't quite have the dramatic rollout schedule for multiple reasons. While roadblocks faced by Samsung with its own foldable smartphone, the Galaxy Fold, threw a word of caution in the air regarding the potential durability issues with foldable devices, Huawei was dealt with a double whammy owing to privacy concerns attached to their name, and the subsequent banning of Huawei from being allowed to use US-based services. With Google's Android being among the latter, Huawei is now frozen out of using Google's Mobile Services such as Gmail, Google Maps, Play Store etc, which are key to the normal functioning of an Android smartphone today.
Now, in an interview with Frandroid, Huawei CEO Richard Yu has reportedly stated that the company is rehashing and reinforcing its Mate X foldable smartphone, which is on sale in China. The device is likely to retain the Huawei Mate X moniker, and feature the updated Kirin 990 SoC. Furthermore, according to Yu, the revised Mate X would feature a reinforced display and a redesigned hinge that makes the overall device more durable. With these changes in tow, Yu has stated that Huawei will be launching the Mate X at the Mobile World Congress in Barcelona, Spain.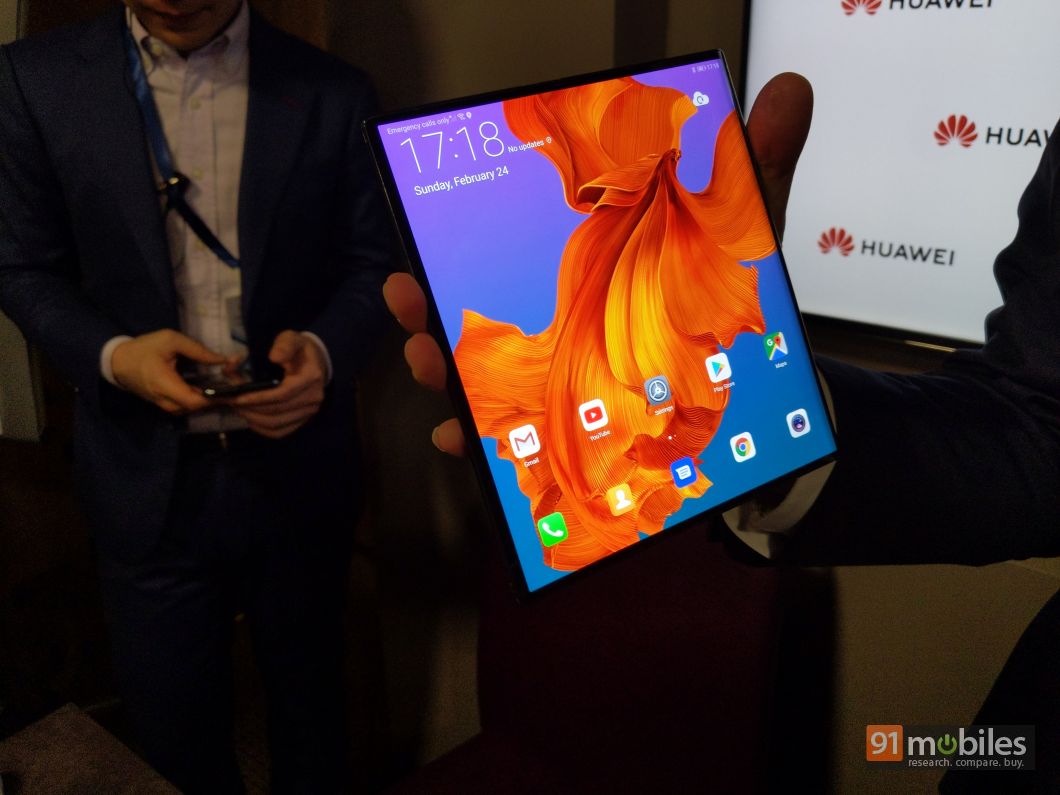 The same might also mark the launch of the Huawei Mate X in international markets by Q1 2020, according to the interview. It is not clear if Yu alluded to the launch of the new, reinforced Mate X version for global markets or whether this would be the older variant that presently runs on the Kirin 980 SoC. Seeing how Huawei is barred from using Google Mobile Services, the Mate X is likely to launch globally without Google's apps in tow — a major roadblock that Huawei is looking to overcome by stating that its own services are good enough for everyone to carry out all essential tasks, and then some more.
Nevertheless, it remains to be seen whether such a launch is indeed carried out in the months to come. Huawei was on a steady path of rise, before its progress in the global smartphone shipping charts was halted owing to a hit from being placed on the US Entities List by President Donald Trump. With new hardware enforcements for its foldable device, it remains to be seen if Huawei manages to convince everyone that despite shortcomings in software, Huawei's hardware is actually good enough to compel people to purchase it. The Huawei Mate X presently sells only in China, at a price of CNY 16,999 (~Rs 1,72,300).