"Samsung Galaxy A8s will reportedly drop the 3.5mm jack in order to achieve a thin body"
Samsung has stuck with the 3.5mm audio jack even as rivals such as Apple, OnePlus, and Huawei dropped it in favour of proprietary technologies or thinner designs. However, that may be about to change as a new rumour claims Galaxy A8s will finally see the South Korean brand cross over to the other side and let go of the 3.5mm jack. The company has already confirmed it is working on the Galaxy A8s and that the handset will have a new display technology for a full-screen experience without the notch.
Galaxy A8s Maybe cancel the 3.5mm jack.

— 萌萌的电教 (@MMDDJ_) November 29, 2018
According to Twitter user MMDDJ, the Galaxy A8s may not have the 3.5mm earphone jack. This decision was taken by Samsung to keep a thin profile for the smartphone, the Twitter user replies in comments. There is, of course, no way to ascertain whether there is any truth to this claim until the smartphone goes official. Nonetheless, if it is indeed true, then we may see the launch of the first Samsung phone with USB Type-C audio jack.
Smartphone vendors opting to drop the 3.5mm jack to make a phone thinner or to accommodate more components is not an entirely new concept. Several brands now offer such handsets in the market, though such models are usually in the premium segment. If Galaxy A8s ends up without the traditional earphone jack, we may even see a similar setup for the flagship Galaxy S and Galaxy N series models as well.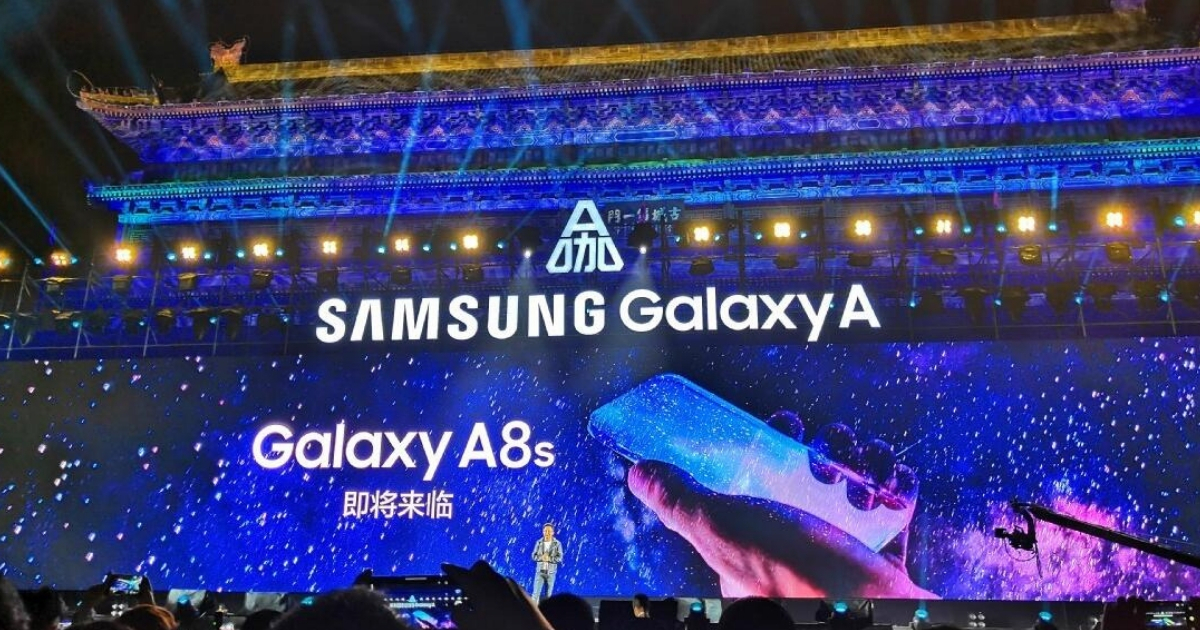 Samsung Galaxy A8s was first teased by the company at an event in China, where it was shown with a full-screen design and no notch. Since then, several leaks have suggested the brand may choose the Infinity O design with a hole in the display for the camera. This will eliminate the need for creating a notch to house the camera and sensors. It is expected that the handset will be launched in early 2019.