"You can share your favourite Netflix shows and movies to Instagram Stories so your friends can watch them too"
Netflix is finally allowing Android users to share their favourite movies and TV shows on Instagram as part of the photo-sharing app's Stories feature. This adds to the existing ways to share Netflix TV shows and movies with others, such as WhatsApp, Messenger, SMS, Twitter, etc.
Up until now, the ability to share shows and movies to Instagram Stories was only available for iOS users. Netflix's iOS app got this feature in January this year. After a long wait, now the feature has been added to the Netflix Android app as well. Sharing a title is pretty straightforward and easy. On the Netflix mobile app, tap on a show or movie, tap on the Share button, and you should now be greeted with a new Instagram Stories option.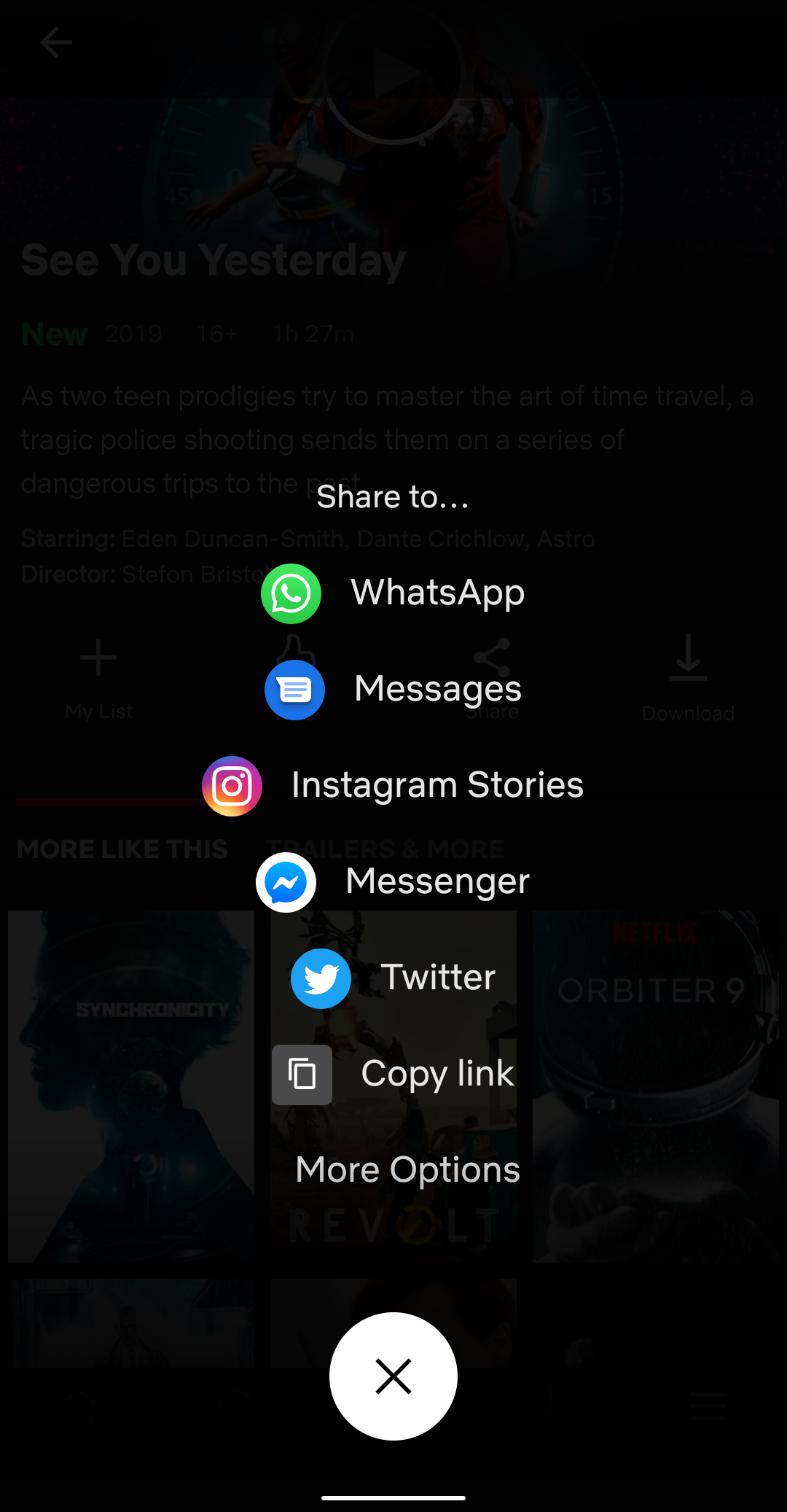 Once you tap on Instagram Stories, an artwork of the show or movie will be available for sharing. You can add stickers, captions, and customise the story before sending it out to your friends. The story will also include a 'Watch on Netflix' link. When a user taps on this link, it will open the Netflix mobile app and show them more about the movie or show. Users can also share the content directly with Instagram contacts.
The company said in a press release: "Sharing to Instagram Stories is now on all Android phones. You can share the Netflix shows and films you're in love with directly from the Netflix app to your followers. Pop in a quiz for your friends to guess your favourite character from a show. Or a GIF to reflect your mood after a movie. It's all part of what we're doing to make it fun and easy to share what you're watching, and help your friends find something new to watch."
The streaming service is also testing a new Rs 250 mobile subscription plan for users in India.